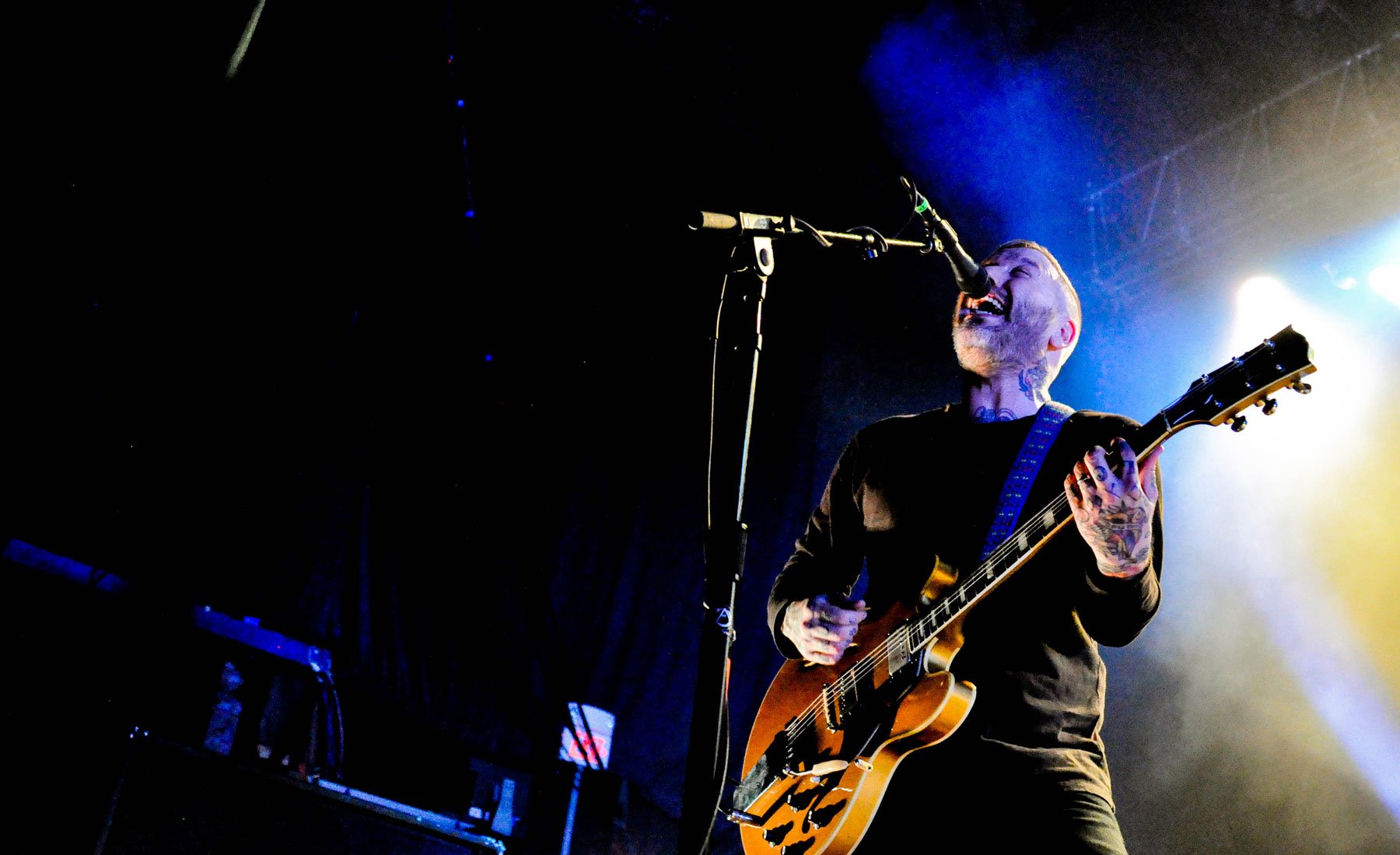 Memorial Day weekend is all about taking advantage of that extra weekend night. While this means escaping to the beach for some, others have a different night out in mind.
On May 28, the Electric Factory hosted Noah Gundersen and City and Colour. While City and Colour encompasses an entire band, Noah Gundersen bravely took the stage solo with his guitar. Gundersen reigns from the Pacific Northwest and is best known for creating music for shows like "Sons of Anarchy," where he was nominated for an Emmy award. His music has also been featured on "The Vampire Diaries" and "The Following."
Gundersen has been working as solo artist since 2009, with his two big albums being "Ledges" and "Family." The set was authentic and soulful. The lyrics came off as incredibly personal to him, referencing addiction, religion and sexuality. Ending with "First Defeat," Gundersen set the somber, mellow tone that one would expect to experience going into a City and Colour concert.
City and Colour is led by Canadian singer Dallas Green. While they released their first album in 2005, their single "Sleeping Sickness" in 2008 is what brought them major attention. If one song were used to summarize their entire discography, it would be "Sleeping Sickness." City and Colour tackles issues that other artists shy away from.
"I'm afraid, to sleep because of what haunts me," is a line from "Sleeping Sickness" which gives a look into the kind of content they use. Breaking down, feeling lost and isolated are feelings that many can relate to. While these moments of sadness are not what define us, they are often not spoken about, which is why City and Colour is so cherished by their fans. Using their lyrics to illuminate and express their feelings makes them incredibly relatable.
City and Colour has retained the same authenticity since releasing their first album over a decade ago. While they have continued to cover similar themes, their set could be described as acoustic, folk, alternative, indie and rock in certain songs. Making certain songs more positive and upbeat for the crowd to engage in singing along with. The tweaks in their music are slight, but keep their songs distinct even when they describe similar themes.
Previous albums by the band are "Sometimes," "Bring Me Your Love," "Little Hell," "The Hurry and The Harm" and "If I Should Go Before You." All garnered success, but the listener is more likely to connect with songs individually based off of their content.
While the lyrics are what initially connects people to the music, Green's voice beaufifully enmcompasses the emotions in every song. I was honestly shocked at how great he sounded, if not better than the recorded music. The crowd was stoic and entranced by every sound. I saw people holding each other, looks of adoration and the occasional pair of glassy eyes. The high level of intimacy in their lyrics made the concert a personal experience for every member of the audience, who were clearly reminiscing on previous experiences. The the emotion of the crowd was tangible and heavy, a remarkable feat to be done through a live music performance.