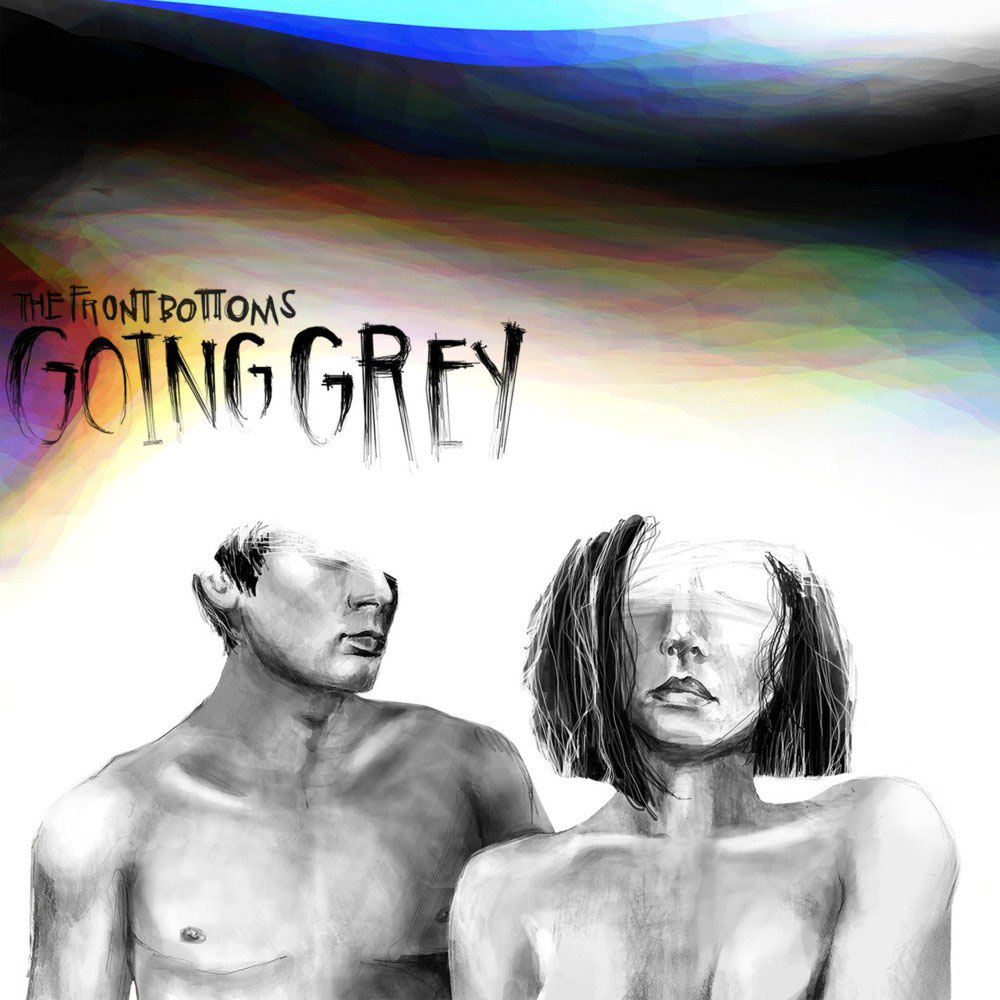 More than a hundred people spilled out into the street outside Main Street Music in Manayunk Oct. 10. They were all there to get a glimpse at The Front Bottoms as they played a small acoustic set before the release of their fourth major label album, "Going Grey."
The small show was the most demanded record release show in the local record shop's 26-year history, according to the owner. This is not new for the duo of Brian Sella and Mat Uychich, as they have gradually been gaining popularity over the last few years. The Front Bottoms, hailing from New Jersey, have crafted yet another fun and energetic new record, released Oct. 13 by pop punk powerhouse label Fueled by Ramen.
"Going Grey" contains the same fun lyrical style and energetic performance as their previous releases, but The Front Bottoms make leaps and bounds in their sonic maturity. While their first few releases were recorded in basements and featured mostly acoustic guitar and a drumset, "Going Grey" pushes the envelope of who The Front Bottoms really are and how they sound.
With a sound more akin to power pop than their typical emo inspired folk punk, The Front Bottoms continue the development that started with 2015's "Back on Top" and push it to new heights. Some songs feature less acoustic guitar and more keyboards and piano, and several songs feature various voice and sound effects that change the tone of the instruments beyond recognition. Some songs, such as the fun and catchy "Vacation Town," sound like they feature a drum machine more than an acoustic drumset.
Despite this, the soul of the band is still there. Brian Sella's lyrical and vocal performances on "Going Grey" are as, and sometimes more, energetic as on their previous work. Their tongue-in-cheek attitude is evident, even in the track listing, with songs with titles like "Bae" and "Don't Fill Up On Chips" and a song titled "Grand Finale" in the middle of the album. Despite the fun and poppy exterior, some of the lyrics go in a very serious direction.
Sella is no longer the high schooler who wrote some of his previous work; he is an older and more mature songwriter that no longer has to focus on the sting of failed teenage relationships. He explores themes of disillusionment with new found fame on "Grand Finale" with the lyrics "Encore, night is almost over / I'm bored, wanna leave." Several times on the album you can see the idea of self-loathing and loneliness, such as in "Raining" with the line "On the outside I was fine / but inside I was all torn up." Unlike their first few albums, which were written as teens, this album feels like a reflection rather than an expression of current experiences. Sure, Brian Sella is still singing about a lot of similar themes as in their first few albums, but in a grizzled "I've seen this all before" kind of way. Along with the style shift, this perspective change makes "Going Grey" The Front Bottoms' most mature, but seemingly lifeless yet.
While the dreamy vibes and catchy lyrics make this album an easy listen, "Going Grey" is a fun but often repetitive experience. The production is fantastic, but sometimes cold. This is an album of contradictions, fun and dreamy but cold and lifeless. While it may not be their best work, there is enough tongue-in-cheek humor and catchy melodies to keep The Front Bottoms fans singing along at every concert.