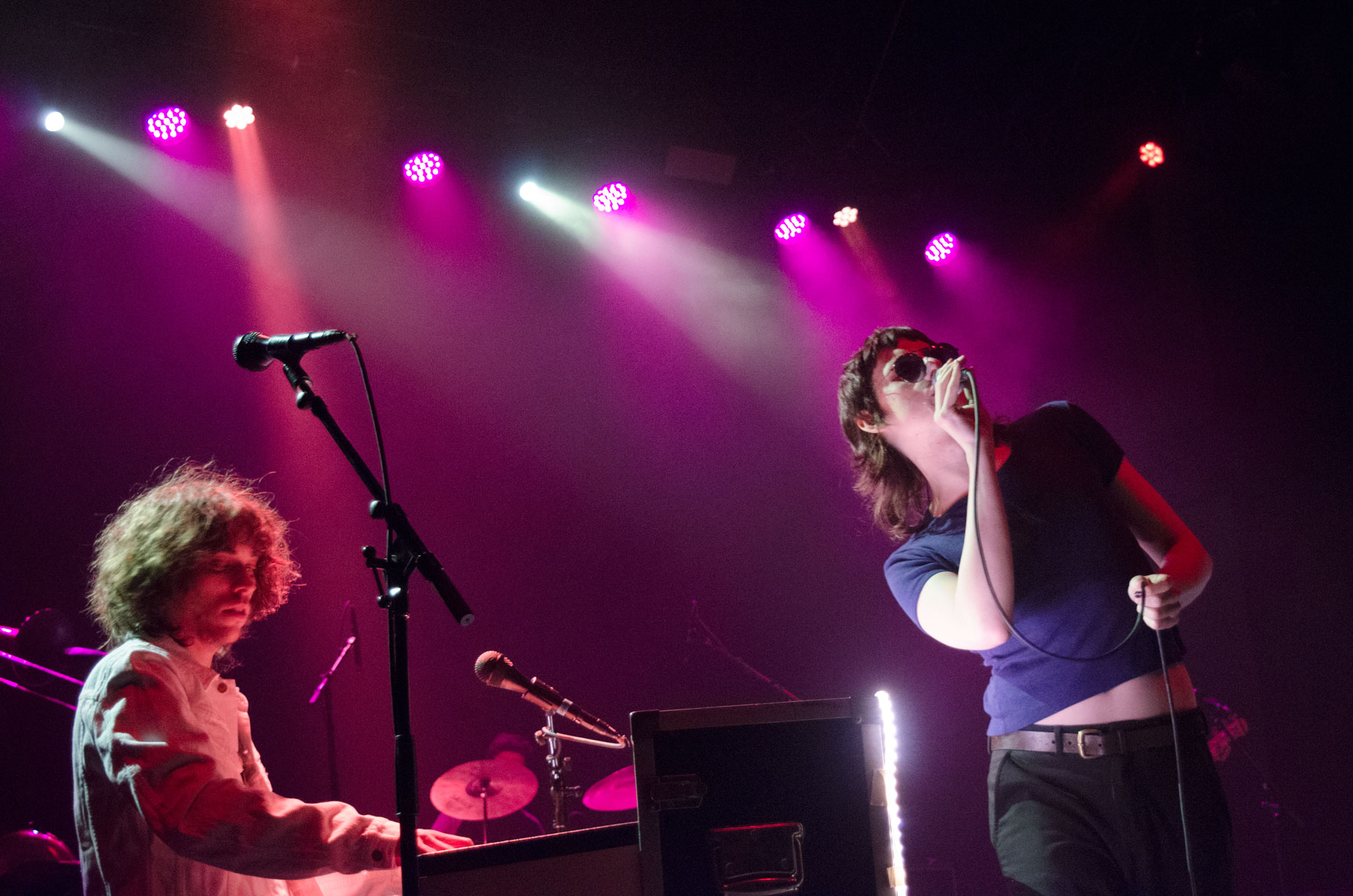 Indie rockers Foxygen played Union Transfer March 26 with support from Gabriella Cohen. Touring with their latest album "Hang," Foxygen put on a show that pleased their passionate fans.
Cohen was a pleasant surprise of an opening act. Being the diligent music reporter that I am, I had no clue what her music sounded like until I googled her about an hour prior to the show. "I Don't Feel So Alive" was the first track that popped up and it had a kind of Darwin Deez-vibe to it. Good enough for me!
But then when Cohen started playing live, her and her bandmates brought something very different to the table. The opening few tracks sounded reminiscent of The Doors, with smooth, classic rock-esque guitar and groovy keyboards. Cohen and her three bandmates were tight as heck together, putting on a solid performance that really riled up a couple of dads next to me.
Soon enough Foxygen took the stage. The core of the band is the duo comprised of singer Sam France and multi-instrumentalist Jonathan Rado. "Hang" is the band's fourth album and features a theatrical sound that includes collaborations with the Lemon Twigs, the Flaming Lips and a 40-plus-piece orchestra. I was originally worried how they'd replicate the sound of the album but with seven other musicians (three of them horn players!) with France and Rado, Foxygen did a great job.
They opened up with a few older songs, including the very nice and breezy "San Francisco," before diving headlong into "Hang." I'm not sure if they played the album  in its entirety, but it sure felt like it. The album is meant to be cohesive but somehow felt disjointed in a live setting. The patriotic lights were not enough to save "America," but thankfully a heroic guitar solo from Rado (while standing on top of his piano) gave the laggard set a boost in the right direction. In hindsight, I think the Todd Rundgren-esque album opener "Follow the Leader" was the peak of the "Hang" portion of Foxygen's set.
Thankfully the old songs returned for the encore. I never would have imagined that there would be moshing while 1970s piano licks were being played, but the kids will do anything these days! Folks were fist pumping and screaming out lyrics during "No Destruction" like it was a punk rock show. Closing strong with "How Can You Really," Foxygen left on a high note, though it was not enough to overcome the lackluster middle portion of their set.