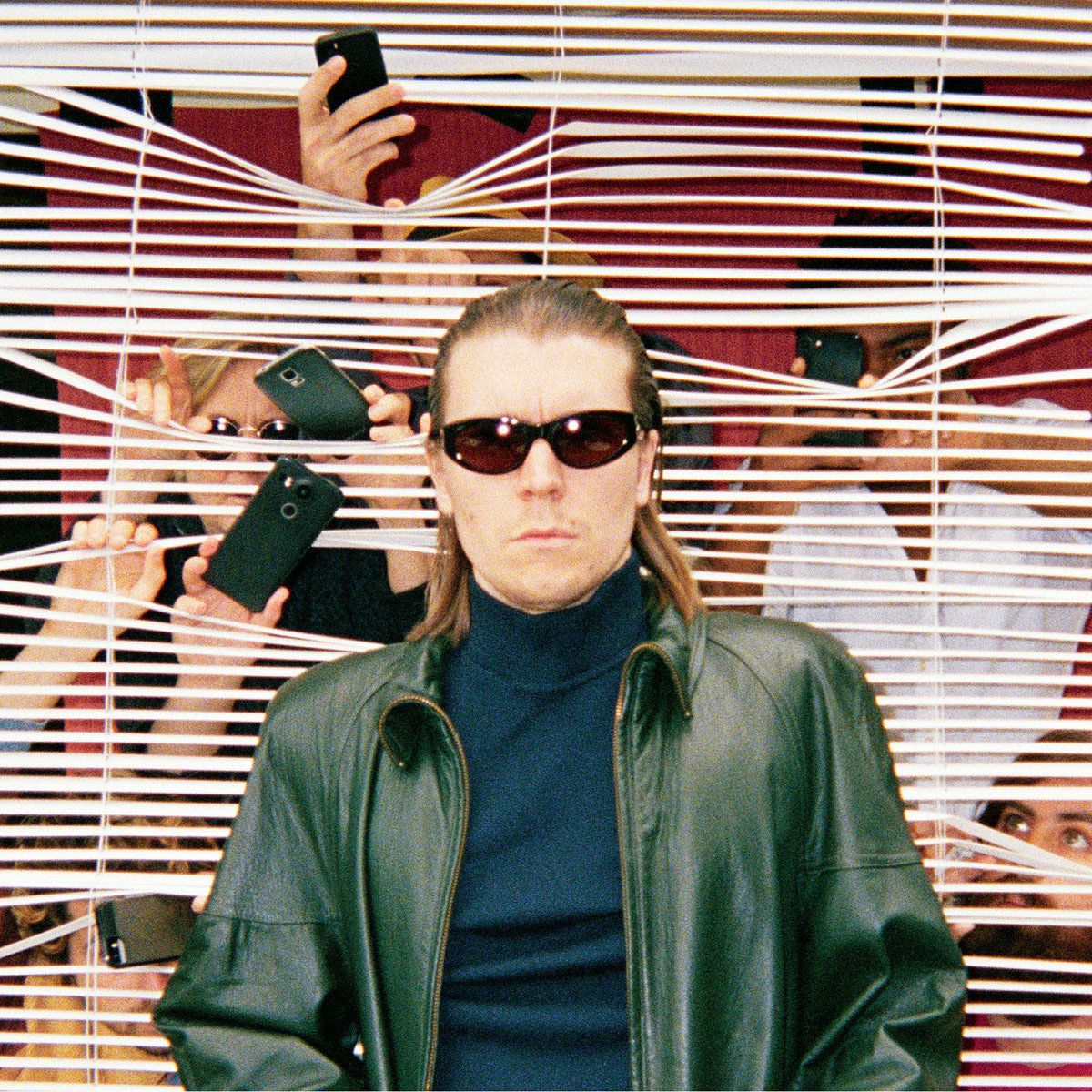 Self-described as an "online cowboy in the wild-west days of the World Wide Web," indie rock artist Alex Cameron is slated to release his second full-length album with fellow musician, saxophonist Roy Molloy. "Forced Witness," produced by Foxygen's Jonathan Rado (who also produced Whitney's "Light Upon The Lake" and the Lemon Twigs' "Do Hollywood"), will be released through Secretly Canadian Sept. 8.
Cameron released his debut record, "Jumping the Shark," in 2013, and it was subsequently re-released by Secretly Canadian when the world needed it most, in 2016. On "Jumping the Shark," Cameron adopts the persona of a struggling entertainer, crafting the most outlandish and imaginative narratives but delivering them with an alarming sincerity. The album, though monotonous at times, had a definite charm in its simple, cheesy arrangements and captivating lyrics.
On "Forced Witness," Cameron takes this idea more than just a few steps forward. The theme of the album is human corruption and badness, a voyeuristic look at different characters in Alex Cameron's world. He and Roy Molloy are both "forced witnesses" to the sad, pathetic lives of these characters. The depictions are so real and human that you begin to wonder if the characters might all actually be based off real people.
"Well it's hard being a liar," we hear a confessional man express in the opening lines of "True Lies." In the song, the man feels guilty for chatting with "barely legal age teens" online behind his girlfriend's back. Cameron's depictions can be disturbing and unforgiving, but they also offer a kind of beauty in the badness that humans possess.
Musically, "Forced Witness" exceeds every expectation. Cameron's songwriting has matured tenfold since "Jumping the Shark," keeping his cheesy, easy listening style all the while. The arrangements are much more lush, using a wide array of instruments and textures (some of these decisions surely to be accredited to the wonderful Jonathan Rado).
The melodies are impressively catchy and strong, reminiscent of pop music from another era. They feel nostalgic and futuristic at the same time, if such a thing is possible. Some of the reverb-soaked tracks have a similar sound to some of Springsteen's '80s hits, meanwhile Cameron is singing about internet porn and infidelity.
One of the catchiest choruses on the record is "Runnin' Outta Luck," which was co-written by Brandon Flowers of The Killers. I wouldn't be surprised if it surpasses "Candy May" and becomes the most popular single off the album. You'll be singing the chorus in your head for the rest of the day ("And there's blood on my knuckles 'cause there's money in the trunk"). The music videos for "Runnin' Outta Luck," "Stranger's Kiss" and "Candy May" all feature Cameron's eccentric dance moves that complement the songs nicely.
Of course, each song features a flamin' hot alto saxophone solo, performed by Roy Molloy. The sax parts on this album also feel greatly improved and more impactful. My favorite Molloy solo on the record is probably on "Country Figs," where he shreds over a corny tropical groove that will make you think you're on an island in an old GameCube game.
His choice of percussion sounds on the album also especially stand out, keeping each song interesting. The production on this album is wonderful, it's truly a treat to listen to.
If you're not put off by the corny production and bizarre lyrics, you will love this record. Granted, all the corniness is self-aware, but I could certainly see it getting under your skin if you don't like his image. If you don't know Alex Cameron, you should definitely start by watching the "Runnin' Outta Luck" music video; I think it's a good, soft introduction to his persona.
Along with Alvvays' "Antisocialites," Big Thief's "Capacity" and The War On Drugs' "A Deeper Understanding," Alex Cameron is a big contender to be my personal favorite album of the year. Grab "Forced Witness" off the record store shelves before the masses get to it first!