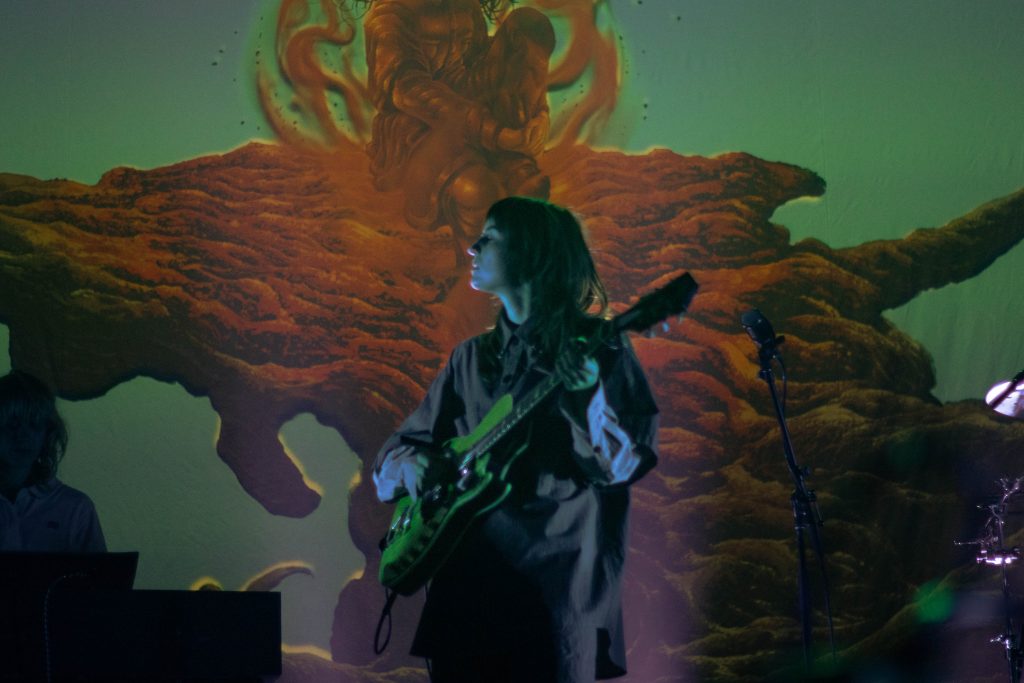 Atlanta-based indie/folk artist Faye Webster headlined Franklin Music Hall on Saturday, Oct. 21. Fans are filling up venues in cities all over America. Her latest single, "Lifetime," was released on Sept. 20.
Saturday's opening act was nothing but energetic, as UPCHUCK kicked off the night at 8:30 p.m. with heavy drums and erratic guitar. The Atlanta-based punk band got the crowd moving and head-banging with lead vocalist KT leading heart-to-heart conversations about violence across the world in-between songs.
Formed from connections made in "skating, construction and teenage delinquency," UPCHUCK is a revolutionary, anti-colonialist and pro-black liberation band, known for bringing new life to the Atlanta punk scene. They are focused on telling personal yet relatable stories of discrimination to fuel the fire of radical change.
The crowd at Franklin Music Hall was backed all the way up to security at the entrance filled with devout fans. On the third show of Webster's Fall 2023 tour, the headlining set kicked off at 9:38 p.m. with the song "But Not Kiss," a single released in June. Fans heard the first few notes of the song and responded with enthusiastic screams, later singing all the lyrics.
Webster greeted the crowd with a warm embrace, "How's everyone tonight? I hope you enjoyed UPCHUCK, they're my favorite band. We've got some great stuff for y'all tonight." Next, the five-piece band played "Better Distractions" and "Kind of" from "I Know I'm Funny haha" with jazzy interludes, followed by "Right Side of My Neck" from "Atlanta Millionaire's Club" (2019). The set was a balanced mix of songs from Faye Webster's entire discography and songs like "Right Side of my Neck" and "A Dream With a Baseball Player" blended together seamlessly, speaking to the fluidity of the artist's work.
Webster's vocals were nothing short of her recorded and mixed sound, and combined with jazz solos from the supporting band, her voice sounded even more angelic. Webster performed "Jonny" with the band, walking around the stage. As they transitioned into "Jonny (Reprise)," Webster stood in the middle of the stage, directly under a spotlight, guitar in hand. She recited the touching poetry, shouting "Jonny, why couldn't you be ready too?" with a tear-jerking cadence. The melodic theme of "Suite: Jonny" played by a live saxophone made this performance exceptionally memorable.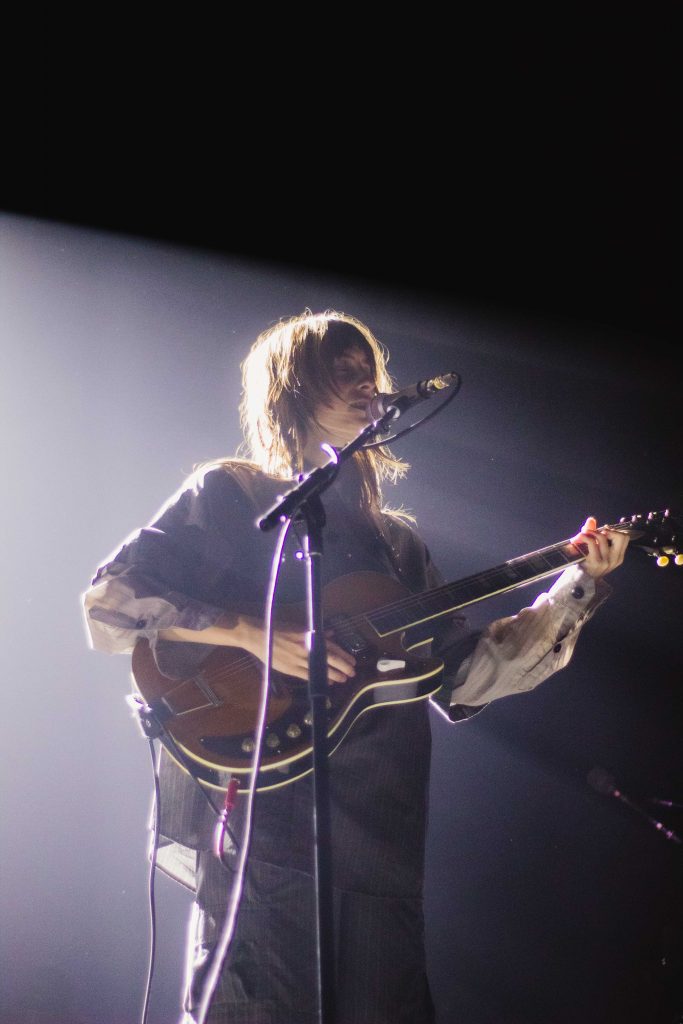 Next, the band performed a cover of "Eterna City," a theme from the video game Pokémon Diamond/Pearl. This stark contrast brought a playful energy back to the performance, and "Lifetime," Webster's latest single released was played with a soft, relaxing sound.
Webster previewed a new song, titled "Wilco-type beat." The song differed from the rest of the set, sung with autotune and very little instrumentation.
The end of Webster's set had the crowd belting out the lyrics to "In a Good Way" and "Cheers", as they patiently awaited the performance of "Kingston," Webster's most viral song. The band teased the end of their set, but eventually came back to end the night on emotional, dreamy renditions of "Kingston," along with "Feeling Good Today."
The touring group will go on to visit 16 cities across America, ending in the artist's hometown Atlanta, GA on Nov. 17.