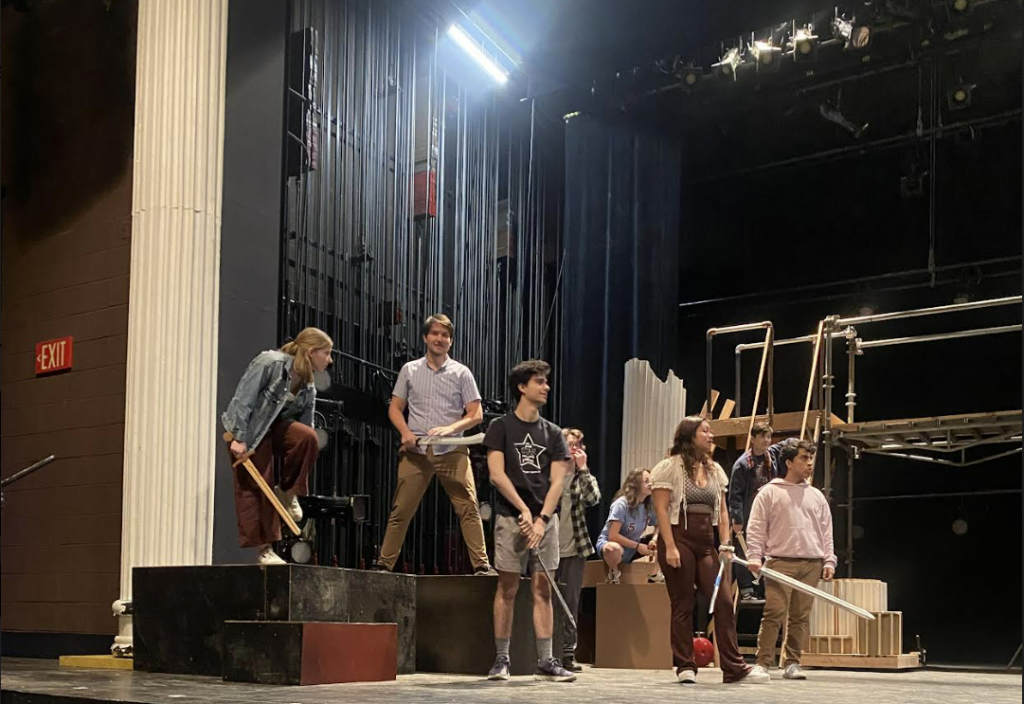 "The Lightning Thief: The Percy Jackson Musical" is adapted from the hit Rick Riordan novel "The Lightning Thief." The story follows teenager Percy Jackson discovering he is the son of Poseidon. He visits Camp Half-Blood, a summer camp for other demigods, before departing on a quest to avoid war breaking out among the Greek gods. The show, with music and lyrics by Rob Rokicki and book by Joe Tracz, debuted in 2017 and played a limited run on Broadway two years later. Last Friday, Nov. 10, the musical opened at Drexel University's Mandell Theater.
Undoubtedly, the highlight of the show is the stellar student performers, most notably the three leads: Nic Fallacaro as Percy Jackson, Dana David as Annabeth and Aiden Abiuso as Grover. Additional standouts from the rest of the cast include Morgan McNulty as Clarisse, a daughter of Ares and Christopher Martinez as Luke, a son of Hermes.
Despite the show's evidently low budget and ambitious fantasy content, the special effects are remarkably strong. The impressive minotaur puppet and a very fun ensemble-wide fight scene during an intense round of Capture the Flag are particularly exciting moments. The use of vocal effects to portray the titan Kronos and the oracle are also rather compelling. The set is somewhat disjointed—equal parts Greek-inspired columns and industrial scaffolding—but is utilized well enough by the staging to be effective.
Unfortunately, the musical itself holds the show back—Rokicki and Tracz's writing attempts to make a point about neglectful parenting. The "Campfire Song" number, in which the ensemble gripes about the gods never having time for their kids, comes closest to striking a chord. Still, ultimately the bland lyrics and poor pacing make for a show that would better appeal to younger children than a university-aged audience.
The direction by Kyle Metzger leans into the show's younger appeal. In some cases, the result is campy and entertaining, as in Poseidon's reunion with Percy and Sally, Percy's mother. Other scenes, like a musical trip to the underworld featuring Kurt Cobain's ghost, come off as immature.
Opening night of the musical coincided with the 50th anniversary of the Mandell Theater, which premiered its first show on Nov. 10, 1973. Among last Friday's audience were cast members from the Mandell Theater's first production and the director who inaugurated the theater. After the performance, a reception honored the former members of the Drexel Theatre Company, as well as the fabulous cast of "The Lightning Thief" continuing their legacy.
"The Lightning Thief" runs through Nov. 18. Tickets can be purchased via the Drexel Performing Arts website.