The French understood the value of art when they proposed the famous 19th century slogan, "L'art pour l'art," meaning, "Art for art's sake." There is something uniquely inspirational about standing in the middle of an art gallery and staring at the immaculate walls adorned with exquisite works of art. Professor Joshua Weiss, art and art history area coordinator at Drexel University, is bound to agree.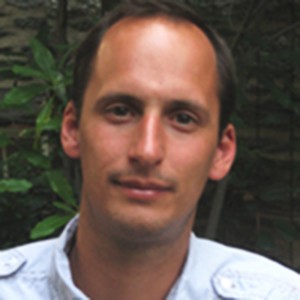 Weiss had two consecutive gallery openings Oct. 10 and Oct. 11 at Abington Art Center in Jenkintown, Pennsylvania, and Mount Airy Contemporary in Philadelphia, respectively. The former gallery is showing a multidisciplinary exhibition called "Listening In: Philly Artists Speak" until Dec. 7. The members of Grizzly Grizzly, an artist collective in Philadelphia, are curating one another in separate gallery spaces at the Abington Art Center, working with local artists outside of their immediate group of collaborators. Weiss, one of the six primary members of Grizzly Grizzly, is exhibiting and curating his work alongside artists such as Mary Smull, Talia Greene and Rubens Ghenov. "Listening In" uses Grizzly's idiosyncratic curatorial model but reflects that process onto its own members. In simple words, artists are paired with each other to curate works. This idea was employed by Weiss, who suggested that Grizzly Grizzly should extend its curatorial work to attract Philadelphia-based artists into a place like Jenkintown for the exhibition.
The gallery had a big opening night with a turnout of over 200 artists and guests. The artists' works are exhibited in four rooms, each devoted to a "visual agenda." These agendas include large format works, photography, botanical works, geometry, pieces hinting at entomology, anthropology and abstraction. Weiss' room is dedicated to abstract paintings. His second exhibition at Mount Airy, called "Miracle Grow," runs until Nov. 28 and focuses on oil paintings.
I had the opportunity to talk to Weiss about his current exhibitions, his previous works and his professorship at Drexel. Weiss is a difficult man to pin down and talk to. As a former student, I have witnessed him in class. Everything about him displays his passion for teaching art. He possesses an animated air and a confidence that displays his wealth of knowledge.
So as soon as I entered the fifth floor of the Paul Peck Problem Solving and Research Center and saw him arranging a stack of paintings to be displayed in the lobby, I knew the interview would be conducted without chairs."[Art] instills in me the love of making," he said, pushing another thumbtack through the edges of the monochromatic painting, securing the paper onto the wall. Weiss knew his calling from as early as grade school. He was always passionate about drawing, except maybe that one time when he wanted to be a fireman after high school. He guffawed and shared excitedly, "I was weeks away from being a fireman. I met fire guys and started working out to build my upper body, [but] it got all over when I went to [Savannah, Georgia]." Meanwhile, his colleague, Mark Stockton gushed from behind, "Yeah, he joined the art mafia," jokingly referring to the Drexel art community.
Weiss pursued a bachelor of fine arts degree from the Savannah College of Art and Design. He went on to receive his master of fine arts degree from Yale University. "I love teaching," Weiss elaborated, "It has nothing to do with my paintings [so] it doesn't intrude my work." For Weiss, teaching is problem solving, and he has a knack for that. "I like facilitating. I am not a dictator in class either," and as his former student, I can attest to that. Weiss has been a teaching at Drexel for six years now. As an instructor of the design foundation courses, Weiss allows his students space to create and discover their own unique meaning of art.
Furthermore, Weiss' own work relies heavily on abstraction. His exhibited work is an excellent example of his focus on the creation of atmospheric spaces and visceral surfaces. He makes use of a variety of tools like brushes, knives, "and stamps … but that's when I'm too desperate," he jested, quickly following it up with a solemn truth: "I paint out of desperation." According to Weiss, paintings need to be "high-stakes." He wants to create paintings that bewilder people at his technique. He calls himself an aggressive risk-taker with an unconventional and unattainable method of painting. "I don't like recipes," he stated flatly, emphasizing how much he tries to push his work to be more narrative. His works cover abstract concepts like science fiction and landscapes which he makes unique by adding touches of surrealism.
Weiss' biggest influence is the Spanish Romantic painter Francisco Goya. According to Weiss, Goya's work possesses a "visceralness" that he tries to emulate. Weiss' displayed paintings are a fine example of how he successfully applies Goya's principles to work.
To the art lovers at Drexel, I highly recommend visiting either of the galleries and viewing the exhibited works. It is a chance to get inspired by the work of a distinguished instructor and artist within our own community. What he creates through his paintings is a remarkable process of expression that is worth witnessing. Weiss is not just an artist, then, he is an innovator.