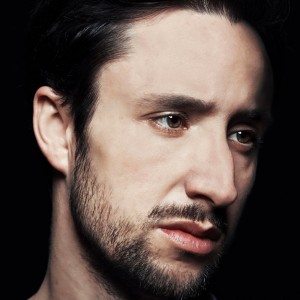 In a musical landscape rife with intentional irony, Tom Krell is bringing honesty back. Krell, who goes by the stage name How to Dress Well, released his third studio album "What Is This Heart?" June 23 via Weird World. The record cements Krell as the premier purveyor of electronic rhythm and blues in 2014.
To date, Krell's startlingly honest lyricism and ethereal instrumentation have been his two calling cards, and he does little to change this recipe on "Heart." What he has done, however, is taken both to another level entirely.
The album begins with "2 Years On (Shame Dream)," one of the more sparse tracks he's recorded. The pointedly off-key piano chords and baroque guitar plucking create an eerie backdrop as Krell expounds on a dream, reflecting on his friends and family members. It's an extremely personal beginning to the album and one that lets the listener know from the start what they're getting into — a record with nothing to lose emotionally and everything to prove musically.
From there Krell unleashes a string of instant hits, beginning with "What You Wanted," a five-and-a-half-minute-long mid-tempo jam, which features exceptional instrument layering. When the bass line hits a minute in, the track takes on a whole new life, and the harpsichord-like synths in the chorus are one of the best sounds on the whole record.
Yet, like on 2012's "Total Loss," Krell isn't afraid to embrace the more fast-paced, pop-oriented stylings of the electronic R&B genre. On lead single "Repeat Pleasure" and penultimate track "Very Best Friend," he pens a pair of airy love songs, likely aimed at his on-again, off-again girlfriend of more than eight years. These tracks, along with "Precious Love," break up the brutal slow-motion introspection of the rest of the album and give the listener a slight reprieve from the beautiful but heavy six-minute songs.
That's not to say the longer tracks on the album aren't to be enjoyed. Krell hits his stride on the other lead single, "Words I Don't Remember," one of the best tracks on the album. The song is bathed in spacious synthesizers and carried by a slow-revealing, off-kilter handclap back beat, broken up with synth tweaks. Krell's lyrics begin with his voice soft and low in the first two minutes, as his voice often does on "Heart," before he takes the vocals and chops them up over the next four minutes.
As a one-man outfit, Krell's voice is often the best instrument in a song, and on "Words I Don't Remember" he demonstrates the power of a well-placed harmony. By pairing his calming lower register with his spectacular, flighty falsetto, he creates a wall of sound, combining his cascading vocal sections with the building synths and drum track.
Krell is in complete charge of his voice throughout the album, pushing his vocals to a newer, clearer sound. In his previous works it felt as if he used vocal effects and modulation as a crutch, but on "Heart" he often lets his voice ring true, the main vocal track unencumbered by any cloudy effects. A number of the songs lean on his more honest and somber lower register, which helps accentuate the serious nature of the lyrics, a great deal of which finds Krell exploring his inner demons once again,trying to figure out just where he's headed.
Which leads us to "A Power," the best example of Krell's lyrics and lower register emerging as a major player on the best song of the album. The piano chord shifts are extremely ominous, setting the stage for Krell to ruminate on his mortality and vulnerability, repeatedly stating "I don't have the power" amidst the forward-moving, almost tribal bass drum and piano plinks. When Krell sings these five words in front of the dark instrumental background, the listener has no choice but to believe him.
With this album How To Dress Well has become synonymous with brilliant, honest, meticulously produced music. Fronted by Krell, a man unafraid to put himself on display, you'd be hard-pressed to find a more truly emotive lyricist currently putting out music. And in a world full of people continuously trying to show they don't care, it's comforting to know at least one man still does.