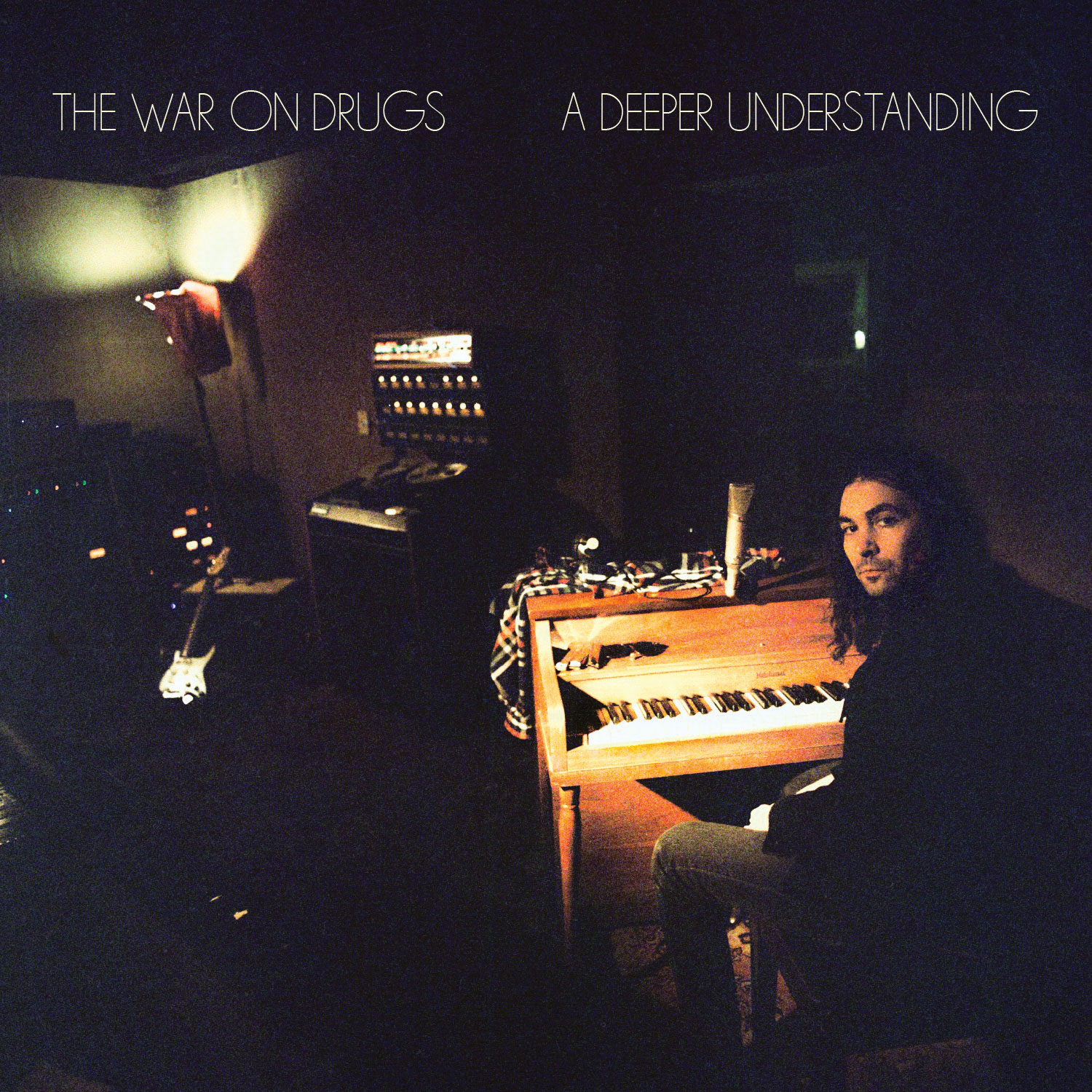 Philadelphia-based indie rock group The War on Drugs just released their fourth full-length album, "A Deeper Understanding," Aug. 25 through Atlantic Records.
The highly anticipated follow-up to 2014's critically acclaimed "Lost in the Dream" does not disappoint, giving fans a fresh batch of TWOD tunes to blast on long road trips and late nights. They announced the album and released its first single April 27, with "Thinking of a Place." This single didn't impress me much to be honest but with each subsequent single they released ("Holding On," "Strangest Thing," "Pain" and "Up All Night"), my excitement grew more and more.
I like to describe The War on Drugs' music as dad rock for people who like shoegaze. The songs at their core sound like Springsteen or Don Henley, but they're soaked in reverb, shimmering guitar effects and rich textures. During the breakdown in the middle of album opener "Up All Night," you could easily forget you're not listening to Slowdive amidst all the delay and distortion.
One of the reasons I love The War on Drugs is that with these guys, it's never style over substance. Each song is well crafted with thoughtful lyrics and catchy melodies. Musically, they're not doing anything particularly crazy or groundbreaking, but they know what their sound is and they do it really well. Whenever I pop on "Lost in the Dream" or even "Slave Ambient," I always enjoy listening to it.
"A Deeper Understanding" is no exception.
This record might as well have been titled, "Lost in the Dream, Part 2." Now let me explain, because I mean that in the best possible way. Sometimes, it's a good thing for a band or artist to change musically, if it's a natural progression. In TWOD's case, "Lost in the Dream" was (in my opinion) a pretty perfect album. On "A Deeper Understanding," they meet every expectation and continue to expand on the musical ideas laid forth on "Lost in the Dream."
The fact that the record is self-produced by frontman Adam Granduciel is a true testament to how talented he is as a musician. You can tell that The War On Drugs is totally his vision and it's really cool that he was able to fully realize that vision. People go through their whole lives wondering what their purpose is on this planet, but Granduciel clearly knows that this is what he was meant to do.
My only gripe so far with "A Deeper Understanding" is that it isn't quite as cohesive as "Lost in the Dream." Maybe it will come as I listen more, but my impression is that "Lost in the Dream" worked really well as a whole work of art, while "A Deeper Understanding" is more of a collection of really solid songs. Even as I'm writing this I am starting to second guess myself, so perhaps time will prove that I am incorrect in this assessment.
The front side of the record is just hit after hit. "Up All Night," "Pain," "Holding On" and "Strangest Thing" is such a nice succession of songs, before they bring down the energy a bit with "Knocked Down." "Pain" and "Strangest Thing" are probably my favorites on the record.
They pick it right up again with the most War On Drugs song I've ever heard, "Nothing to Find." This song has got it all: mechanical sounding drums, shimmering synth lines, dreamy guitar sounds and of course the reverbed-out harmonica. It's something straight from your dad's collection of '80s classic rock records. Granduciel's vocals are really the icing on the cake.
On "A Deeper Understanding," the average song length is about six or seven minutes, and I'm totally okay with it. Again, The War On Drugs play dad rock, and what do dads love more than a good jam band? Maybe a nice craft beer but other than that, nothing.
Check it out, if you like one of their songs chances are you will like them all.