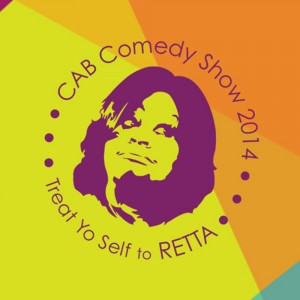 The two-hour 15th Annual Comedy Show, held by the Campus Activities Board, went under way Nov. 14 with an act by Student Comedy Competition winner Eric Barbalace. The 20-year-old's standup routine contained racy yet hilarious frat stories along with puns. It worked well with his awkwardness and Pee Wee Herman-like mannerisms. He was definitely a terrific first act to get the crowd laughing. Barbalace was also the Comedy Show's emcee.
Before introducing up-and-coming comedian K-von, Barbalace showed a clip of the MTV reality series "Disaster Date" — K-von's best-known project. The humorous video consisted of K-von intentionally embarrassing himself and making his blind date feel uncomfortable. I'm glad to know I'm not the only one to go through this.
The multiethnic comedian was a crowd favorite for his raunchy standup, sharing his girls-with-no-butt "if I can't spank you, no thank you" policy. Embracing his Persian side, K-von joked about his father's heavy accent, where he pronounced "third" as "turd." Also, when picking up women, K-von would flirtatiously say, "Once you go Persian, there's no other version." K-Von showed off his perfect Owen Wilson impersonation, which drew the most laughter of the entire event.
He even poked fun at The Triangle, Drexel's student newspaper. "You guys got a rectangular newspaper called The Triangle? Jeez, you guys are nerds!" The standup was followed by a slideshow of ironic photos of K-von's everyday life — complimented with facetious punch lines, which were knee-slappers.
The showstopper, however, was the main event: Retta. Best known for her role as Donna Meagle on NBC's "Parks and Recreation," Retta received heavy applause from the crowd and impressed with the amount of "Retta" tattoos on people's faces. "[Drexel isn't] playing around with the advertisement of this show! Shit is legit!" she said in her sassy tone. Her observational comedy was hilarious, and her vivacious delivery was the cherry on top. The New Jersey native spoke of her laziness — taking the elevator at the gym — her everyday struggles as a black woman, having white people assume she's bopping to rap music in her car and her experiences dating Hispanics with Biblical names. "My ex's name was Jesus, his dad's was Jose, and his mom's was Maria. Oh hell no!" At one point, the crowd was so hyped up that a Chewbacca-sounding laugh occurred in the crowd, cracking Retta up on stage. The standup felt personable as she interacted with the crowd.
The highlight of her performance was when she found a blood stain on the stage. She referred to this as "the murder scene" several times in her act. She even conducted a random Twitter giveaway with the hashtag "TheyKilledTheSoundGuyAtRettasShow." Needless to say, Retta's $17,000 performance was worth every penny!
After the comedy show, audience members — mainly females — surrounded K-von for photos and small talk. Some were left in a playfully light-hearted mood, and others in tears of joy. Thankfully, no one came to the event with Tommy Lee Jones' sense of humor to kill the vibe. In any case, whether or not you attended, one should always take at least one day out of the year, according to Retta's character on "Parks and Recreation," to "treat yo' self!"