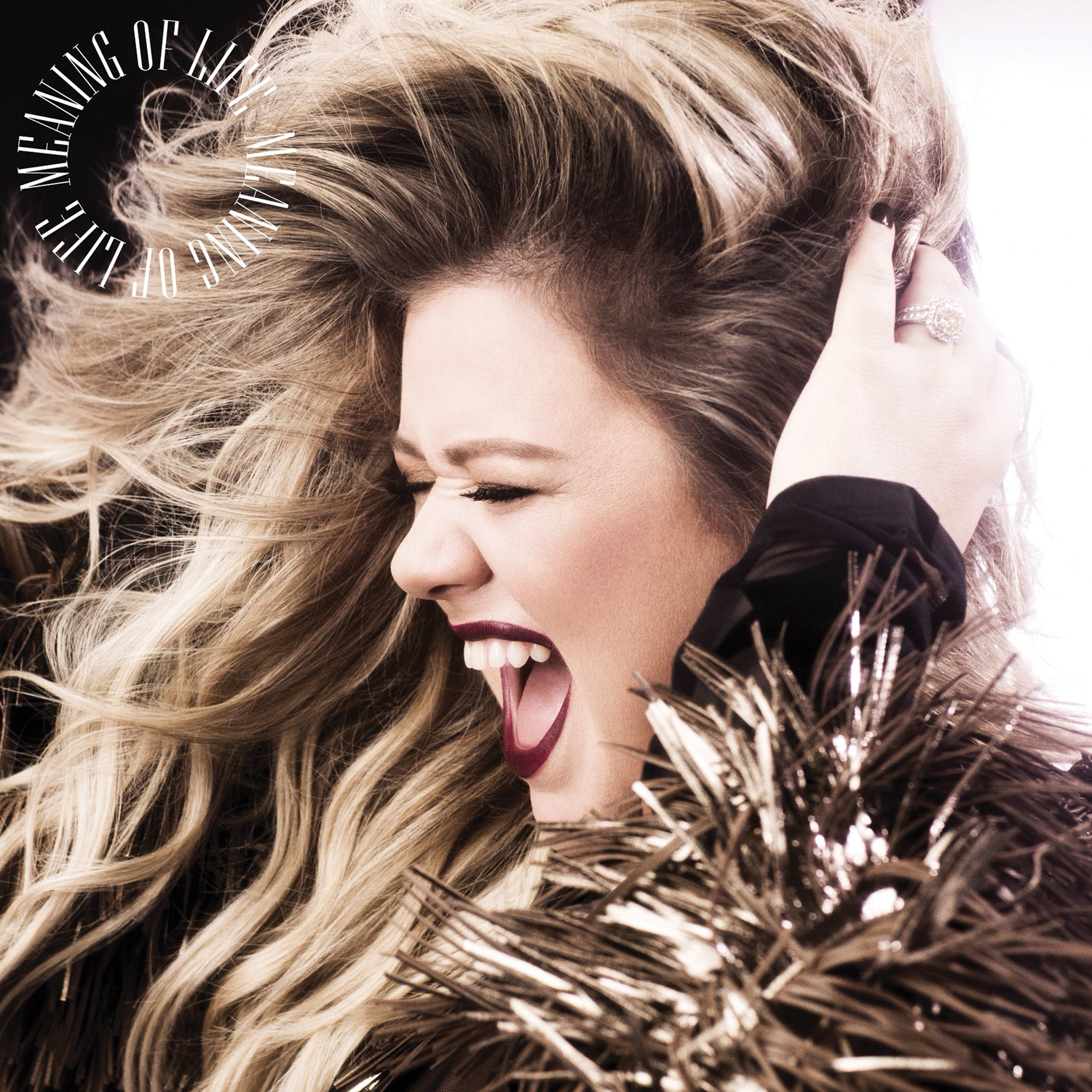 Kelly Clarkson is back with a new album, a new label and a new sound. On her new album "Meaning of Life" Clarkson gives her fans the album she's been waiting to make.
After years of fighting with RCA Records, her former label, Kelly Clarkson decided to make a change after her 2015 release "Piece by Piece." She shopped around, ultimately choosing Atlantic Records as her new home.
"Meaning of Life" sees Kelly Clarkson dive into soul music. For those who watched her on "American Idol" this choice is not surprising. Not only does she have the powerhouse voice for it, but many of the songs she chose to perform on "American Idol" were those of soul artists (Aretha Franklin, Etta James and Marvin Gaye to name a few). But that's not to say "Meaning of Life" has that classic Motown sound. The album keeps it modern, but packs that soul punch through the use of horns, strings and amazing background vocalists.
The first single of the album is "Love So Soft." It's a great preview to the album because all of the elements that make up the album are there. The high energy groove, the amazing backing vocal section, lyrics full of bravado and Clarkson's insane vocal runs.
The backing vocals are the key to this album. They add a depth of harmony and interaction you rarely see in pop music these days. These vocals were performed by Jessi Collins, Nicole Hurst and Bridget Sarai. These three women have been Clarkson's backup singers on tour for a long time. Their presence on "Love So Soft," "Whole Lotta Woman," "Didn't I" and "Don't You Pretend" make the songs so much better.
The choice to keep the production modern on some of these tracks is a let down. It feels like she was afraid to go too far so she decided to play it safe. In some places it works, but on a couple of the ballad tracks I wish she had gone all the way.
The title track is a great example. With a couple changes this song could be a full out showstopper. The weird drum build in the pre-chorus makes no sense, but the repugnant chorus that repeats the last word in a line, like a CD is skipping, is the real mistake here. I am still waiting for pop artists to be over that trend (I'm looking at you, Fifth Harmony).
Some of the songs just barely miss their target. "Move You" relies too heavily on simile. "Cruel" sounds too close to a filler track on Meghan Trainor's first album.
"Whole Lotta Woman" is so close to being the best song on the album. It has the attitude, it has an amazing bass line, it has a call and response chorus. But the lyrics are awful. Like really bad. For example: "Pot full of grits, I'm hotter than your mama's supper, boy." It's supposed to be a fun confidence booster, but it feels like a parody of itself.
My favorite songs on the album are "Heat," "I Don't Think About You" and "Didn't I." They feel the most authentic out of the bunch, which is funny considering none of them are in the handful Clarkson co-wrote for the album.
The last track on the album is also one of my favorites, but among the rest of the album it's a real outlier. Sonically, it has the most modern production and melody. Titled "Go High," it was inspired by Michelle Obama's Democratic National Convention Speech. It doesn't have the soul grit that the other tracks share, instead it feels more like a club track. Those five synth hits at the beginning remind me of Wait (The Whisper Song) by the Ying Yang Twins. It's a song with a great message that can really pump you up.
"Meaning of Life" is Kelly Clarkson's eighth album and one of her best. The soul influence is refreshing when many albums are still running on trop house and trap. It's exciting to see that our very first American Idol is still thriving.