Ashton and Mila sitting in a tree?
Former "That 70s Show" stars Mila Kunis and Ashton Kutcher are rumored to be more than just friends after being spotted vacationing together in Carpinteria, California.
Rumors have been swirling that former "That '70s Show" co-stars Ashton Kutcher and Mila Kunis are more than just good friends these days. Last week a close friend of the pair revealed that Kunis and Kutcher spent a weekend away in Carpinteria, Calif. During their weekend getaway, Kunis and Kutcher had a sushi dinner, grabbed coffee, and shopped for flowers and fruit. Well, if that doesn't say "new couple," I don't know what does.
Kunis has commented on the rumors of a budding romance between her and her former co-star by claiming, "It's absurd."
But it seems Kutcher may be beating to a different drum. A source told People that "he was so in love with her for a while when they worked together. … "He thought she was a goddess, was always talking about how beautiful she is. But she was with Macaulay [Culkin] for a lot of that time and also just generally gave off a not-interested vibe."
When I heard this information, I honestly felt weird about it. Mila Kunis is like a flower, and Ashton Kutcher is a flower killer. Just look at what happened to Kutcher's ex-wife Demi Moore. She landed in rehab hard. So my advice to Kunis: Stay away, far away.
Free Britney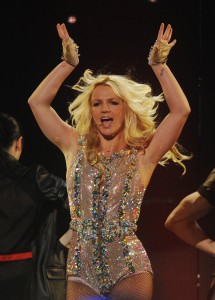 Required to have a conservator since her meltdown in 2007, it was announced this week that Britney Spears' fiance Jason Trawick was approved as Spears' co-conservator.
There were a series of events that occurred back in 2007 and 2008 that led pop star Britney Spears into a conservatorship. Those particular events included two hospitalizations, an umbrella and a shaved head. Obviously it was time for someone to intervene and help a sister out!
In Spears' case, the court appointed her father, Jamie Spears, as conservator, and he gained control over her well-being, which includes the singer's finances, medical care, clothing, food, etc. since February 2008. Since that time it's clear that Spears has made a complete transformation — in a good way. She regained custody of her two children, got back in shape and completed a world tour.
One would think that after all that improvement, Spears would be able to manage her own well-being. Sadly, that's not the case. It was announced this week that Spears' former manager, now fiance, Jason Trawick has been approved by a judge as Spears' co-conservator.
According to People, "Jamie's thrilled," his attorney Geraldine Wyle told reporters following the hearing, referring to Spears' father. "It's all in the family."
Trawick will not have control over the singer's finances; they will continue to be monitored by Jamie Spears. Trawick will oversee Spears' overall well-being.
Okay, friends, it's time to mobilize the "Save Britney" operation. Get on board!
Babies, Babies and more Babies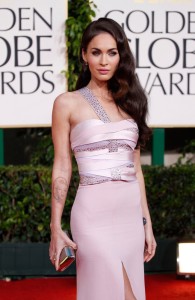 It is confirmed that actress Megan Fox and husband Brian Austin Green are expecting their first child. Additionally, Katie Holmes and Tom Cruise are rumored to be expecting their second child.
This week brought a lot of celebrity baby news!
It was confirmed April 23 that actress Megan Fox and husband Brian Austin Green have a baby on board. This is the couple's first child together.
Another tidbit of baby news announced this week is that "E! News" host Giuliana Rancic and husband Bill Rancic are expecting their first child together through a gestational carrier.
According to the Washington Post, "a married mother of two who will deliver in late summer." This joyful announcement comes after the news of Rancic's battle with breast cancer.
Earlier in the week, reports hit the Web that Katie Holmes was pregnant with her second child. While Suri, her first daughter with Tom Cruise, just turned six April 18, many in the media think that this baby news is coming at the perfect time. But Holmes' rep has denied these rumors to be true. Boo.
Finally, Jessica Simpson is still pregnant.