The afflictions of the New Jersey coastline are no longer limited to the bad publicity from the poor reputation provided by Snooki and the other cast members of the MTV reality series "Jersey Shore." Hurricane Sandy, which has been dubbed the FrankenStorm of 2012, caused billions of dollars in damages and disabled electricity for millions of homes and small businesses. The trending topic on Twitter received national publicity as Chris Christie, the governor of New Jersey, tweeted at celebrities from New Jersey such as Bruce Springsteen, the Jonas Brothers and Kelly Ripa. He also tweeted superstar Justin Bieber, who responded with an explanation that he is working with the Red Cross to increase donations.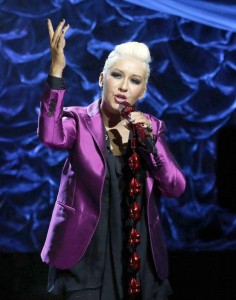 News networks working with the Red Cross have publicized that they will be promoting donations and making donations themselves. NBC quickly organized a benefit concert, which aired Nov. 2. The dazzling lineup included Bruce Springsteen, Jon Bon Jovi and Christina Aguilera, among others. The performances induced feelings of hope for many affected by the storm and resulted in nearly $23 million in donations to the Red Cross.
ABC also hosted a "Day of Giving," which urged viewers to donate throughout different programs on ABC networks as well as Disney-hosted networks. Various ABC stars including Barbara Walters and George Stephanopoulos contributed large donations; in total ABC raised nearly $17 million for Sandy Relief.
Many living in New Jersey, specifically those who are annual visitors to the Seaside Boardwalk, appealed to the "Jersey Shore" Cast to help donate to the area that made them international stars. In response to the storm, the ultra tan and muscular partiers are planning to host a one-hour special at 11 p.m. Nov. 15 on MTV for a specific "Restore the Shore" fund that will be used directly for rebuilding the boardwalk.
While this disaster destroyed many places for childhood reminiscence, the entertainment industry in combination with national media has been able to provide millions of dollars in support. The vast amount of celebrities, volunteers and individuals willing to donate is demonstrated by the price reductions by many big companies, sales on clothes, and selfless support to provide the hungry with food. Although an extraordinary amount of money has been raised, it does not cover nearly half of the billions of dollars in debt. Opportunities continue to be available to those interested in donating and supporting the relief efforts through multiple outlets, including a $10 donation by texting  "REDCROSS" to 90999, or by merely pledging money at designated cash registers at local retail and grocery stores.