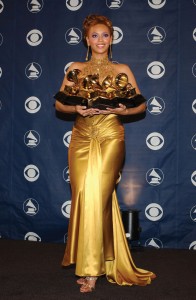 Today's biggest stars in music gathered for the 2011 Billboard Music Awards, which aired live on ABC from the MGM Grand in Las Vegas May 22. Top honors went to 17-year-old pop superstar Justin Bieber for Top New Artist. and Taio Cruz received one of the most prestigious awards of the night, winning Song of the Year for his chart-hitting single "Dynamite."
Each year, The Billboard Music Awards honor the most popular albums, songs and performers in music, as determined by sales and radio airplay data that informs Billboard's weekly charts during a one-year period from the issue. The Billboard Music Awards is one of the world's premier music brands, inclusive of Billboard magazine, Billboard Events and Billboard.com – the online destination of choice for millions of music fans created by music producer Rick Garson. This is the first time since 2007 that the award show has been held, due to contractual issues in 2007. The exhilaration from each performance and the emotion preceding each award received thrilled television viewers worldwide.
The celebration started with pop stars Rihanna and Britney Spears. The duo brought their best, especially when they performed "S&M" from Rihanna's newest album, "Loud." The ever-so hilarious comedian and actor Ken Jeong from "The Hangover" hosted the award show. He also performed an uproarious musical number with Nicki Minaj and Train frontman Pat Monahan.
It was a tie between Justin Bieber and Eminem for the most awards of the night, when the two went home with six awards each. Eminem snagged the Top Artist, Top Male Artist, Top Rap Artist, Top Rap Song, Top Rap Album and Top Billboard 200 Album; however, he was not in attendance to accept his awards on stage. Bieber won for Fan Favorite, Top New Artist, Top Social Artist, Top Streaming Artist, Top Streaming song, Top Digital Media Artist and Top Pop Album. After winning for Top New Artist, Bieber went on to say: "I'm 17 and I want to thank God because, you know, he's blessed me so much. Every day is crazy because I see so many people. It's crazy that I'm surrounded by so many amazing people."
Top Billboard 200 Album Artist of the Year was awarded to country singer Taylor Swift for her "Speak Now" album. Beyoncé received an all-star tribute when she was honored with the Billboard Millennium Award. The 29-year-old phenomenon was honored with a video clip in which several luminaries saluted her. Among the celebrities that saluted the first lady of R&B were First Lady Michelle Obama, singing legend Barbra Streisand, pop star Lady Gaga, U2 front man Bono and the legendary Stevie Wonder. Each spoke about how much of inspiration Beyoncé is to young girls and how her music will live on forever. Before being presented with the award by her mother and nephew, she performed her newest single, "Run The World." Her performance was awe-inspiring and surely captivated the attention of the audience. At the end of her performance all of the audience members stood up to clap.
Along with Beyoncé's big moment, the 2011 Billboard Music Awards featured performances from the Black Eyed Peas, Rihanna, Keith Urban, Taio Cruz, Cee Lo Green, Lady Antebellum, Nicki Minaj, Ke$ha, Far*East Movement, Pitbull, Mary J. Blige with Lil Wayne, One Republic and a special performance by Neil Diamond. Cee Lo's performance was especially captivating, as he and his piano were lifted in the air and did a complete 180-degree spin; it was one of the most memorable visuals of the night. Another notable performance was by the group The Black Eyed Peas, which seemed to energize the crowd.
For the final grand prestigious honor of the night, Billboard's Icon Award was bestowed upon the multi-platinum hit-maker Neil Diamond for his outstanding achievements in music. After receiving the award, Diamond gave a charming speech and stated: "I love it. I don't know what it means, exactly, to be an icon. But I always wanted to be one. And I guess now I am. This has been a heck of a year. First the Rock 'n' Roll Hall of Fame lets me in, go figure. And now I'm an icon. I'm going to Google it right after the show and find out exactly how an icon is supposed to handle himself. This is absolutely wonderful … it's too much. I'm going to shut up and sing." Neil then went on to thrill the audience by ending the show with his two renowned singles "Sweet Caroline" and "America."