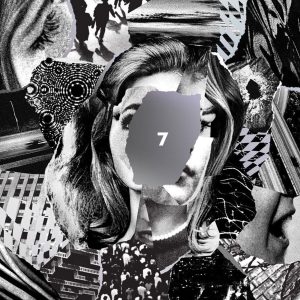 Out of all the bands rising through the indie scene this decade, Beach House is perhaps the most consistent. Since their self-titled debut in 2006, the duo of Victoria Legrand and Alex Scally have put out album after album of hushed vocals, dreamy synths and languid guitar — the quintessential sound of dream pop. Some deride it as mere formula, and it's not entirely inaccurate. But that criticism doesn't quite cover the subtle shifts of each album. From the drifting love songs of "Teen Dream" to the more lively "Bloom" and the haze of "Depression Cherry," Beach House has found new ways to push their singular sound to new and interesting places.
For their first album since the double release of "Depression Cherry" and "Thank Your Lucky Stars" in 2015, the band changed producers from Chris Coady to Sonic Boom of space rock band Spacemen 3. The resulting album, "7," is darker and heavier than previous releases, featuring shades of their past four albums while exploring new territory. Opener "Dark Spring" is even more shoegaze and noisy than "Depression Cherry" single "Sparks," setting the mood for the newer, more guitar heavy direction of this album.
While no track reaches the same sort of distortion, "Lemon Glow" features the same streaking guitar work from Scally. His playing is higher all over the mix, coming close to what could be called shredding, but never letting it overwhelm his partner. Legrand's recognizably smokey vocal style gets looped and echoed as she explores the higher registers and whispers of their last two albums. And of course, the organs and synths create a timeless wall of sound, mixed with their old drum machines to create an ethereal blank space. In other words, it's classic Beach House and it works wonderfully here. "Drunk In LA" is a particularly fine example, as Legrand sings of horses running through her mind, an abstract sort of lyric that fits perfectly with the music around her.
"7" is another fine album from a band that has yet to make a wrong move. Legrand and Scally have been doing their thing for over 10 years now, and the confidence they have in their sound shows through the new risks they're willing to take while still sounding like Beach House. What's remarkable about "7" is that they even avoid making too many of the tracks blur together, like what happened on "Depression Cherry." What they change up next album is anyone's guess, but rest assured that whatever it is will be a perfectly crafted, floating experience that will take you to that indescribable place you feel within the music.