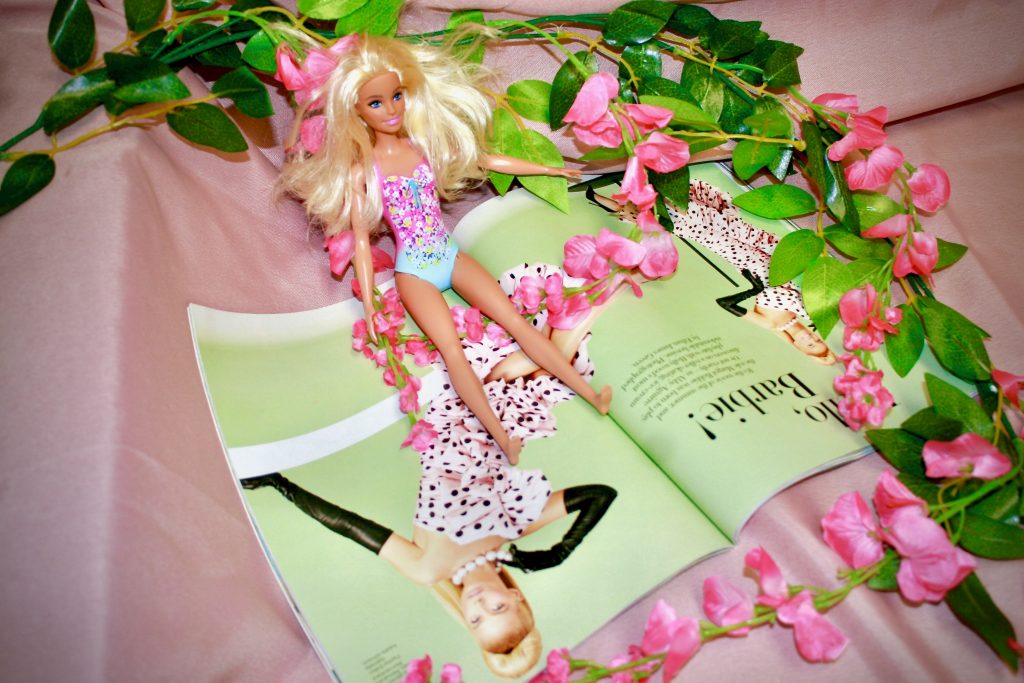 Greta Gerwig's "Barbie" adaptation, starring Margot Robbie as Barbie and Ryan Gosling as Ken, premiered worldwide on July 21. Initially thought of as a seemingly one-dimensional feel-good movie, it shifted public discourse into a thoughtful contemplation on society's deep-rooted misogyny.
Barbie's story is conveyed through her fashion, designed by Jaqueline Durran, who captures her glamorous style using fashion history. The carefully chosen pinks in Barbie's costumes seamlessly transition from day to night, coordinating with the Mattel line. Durran focuses on empowering and freeing looks, ensuring everyone feels confident in Barbieland. Robbie flawlessly rocks iconic Barbie outfits — a sailor blue romper and blush-colored gingham dress from the '60s to the '90s. Durran's inspiration from the Barbie catalog preserves her rich history and diverse style, promoting self-expression and celebrating Barbie's love for playful and perfect fashion.
Barbie's set production caused a global pink shortage due to its intricate design. Barbieland features mid-twentieth century California design, with the Dreamhouse showcasing Palm Springs modernist style. The intentional absence of doors adds to the plot, with Barbies constantly seeing and being seen. The set exudes innocence and fosters trust and safety, creating a space where women feel comfortable. Gerwig, along with production designers Sarah Greenwood and Katie Spencer, talked to Vogue about the intricacies of Barbieland, such as setting strict rules with avoiding black, white or chrome, and excluding fire or water elements, resulting in unique visuals like Barbie showering without water and solid waves on blue sand at the beach. Barbie's wardrobe resembles a toy-box, emphasizing tactile play. Greenwood also told Vogue how the set's proportions mirror the Barbie Dreamhouse, with props reduced in size by 23%, making Barbie slightly oversized for her surroundings. The vibrant Mattel office reflects the childlike qualities of its male occupants, with playful pink walls and a heart-shaped desk. Irony lies in the contrast between the colorful executive area and the stark lower-level workspaces. The 17th floor, where Barbie inventor Ruth Handler's ghost resides, symbolizes the midway point between both worlds.
The Barbie soundtrack perfectly captures the film's essence and complements Gerwig's message. It conveys girlhood, transitioning between glitzy pop and melancholic indie tunes. Lizzo opens the film with "Pink," narrating what Stereotypical Barbie is doing on screen. Billie Eillish's ballad, "What Was I Made For?" emotionally intertwines the film and characters, expressing Barbie's existential dread and self-doubt. As Eilish sings "I used to float, now I just fall down," Barbie inventor, Ruth Handler, shows a montage of real women, reminding the audience what it is to be human — more specifically, a woman. Sam Smith's "Man I Am" serves as Ken's machismo anthem, as they sing about muscular appearances, strip clubs, Wall Street, and being "so beefed-up you can't get through the door." It cleverly alludes to the contrast between Barbie's doorless Dreamhouse and Ken's Mojo Dojo Casa House with wooden doors. Ryan Gosling's himbo act is showcased in his power ballad "I'm Just Ken."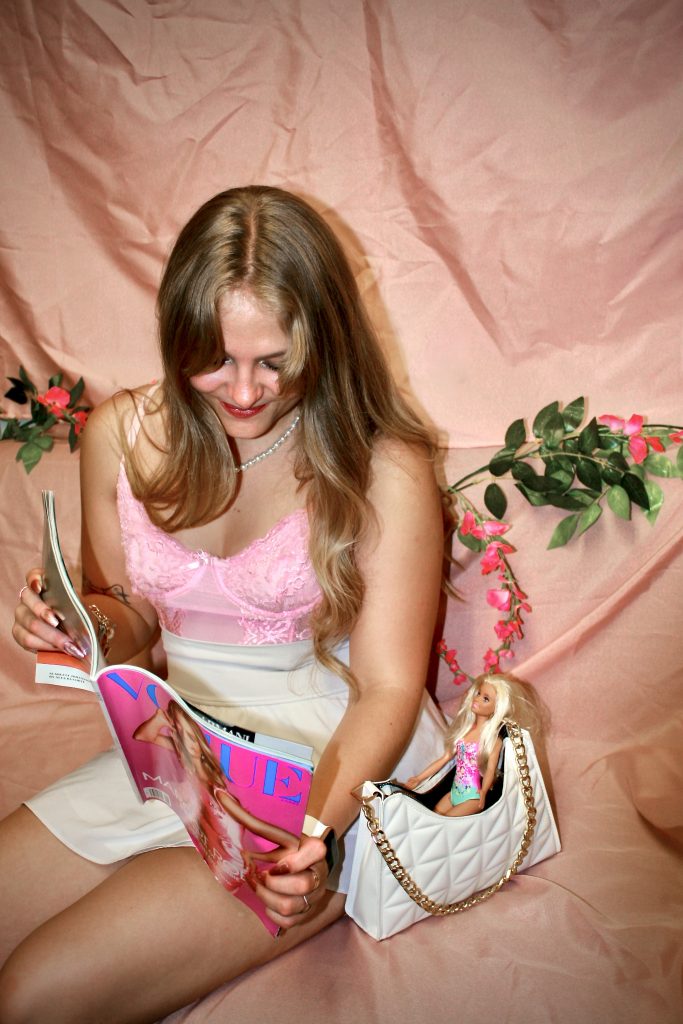 Gerwig blends politics, cuteness and humor for all ages, empowering young girls and destigmatizing aging. Barbie's encounter with the old woman, played by costume designer Ann Roth, challenges societal norms of glorifying youth. After making women feel beautiful her whole life, Roth is recognized for her beauty — both physical and craft. Meanwhile, Ken represents the transformation of boys into misogynistic teenagers, urging us to confront their obliviousness.
Through taking a doll that shaped so many girls' childhoods, Gerwig was able to remind them why being a woman is powerful. For some, this film served as a reminder that they are just as capable as their male counterparts, but for others, this was an eye-opening lesson on feminism and the certainly prevalent patriarchy. The marketing encouraged people to watch the film who wouldn't normally watch a feminist film, and therefore created the first step to learning about what feminism really is: believing in gender equality. The story works so well because every person can come out with a new interpretation. Although this film is marketed toward women, people of all genders should watch it. Everyone can relate to the Barbies, Kens and even Alan in their life and these Barbies, Kens and Alans have expectations society has forced upon them. The first step to mending the crack between genders is self-awareness and what better way to understand than a comedy about a Barbie doll?
The irony is in the people hating the film. Barbie centers around the female experience and the impossible standards pushed on by the patriarchy while still sympathizing with the patriarchal affect pushed onto men. Yet, these people are fine with or even support films that center only around men and see women as a two-dimensional character, objectifying women for the plot line. Barbieland did not sexualize, mistreat, or abuse the Kens but it rather was a place of ignorance that could have been solved with a healthy dose of communication. The purpose of Barbie is to highlight the need of empathy between all people and those who did not grasp that should put their egos away and watch the film again.
Barbie is a film about womanhood, made by women for women, shedding light on patriarchal cracks while Barbie discovers the realities of the not-so-feminist real world and Barbieland. It highlights important topics across the gender spectrum, from motherhood and ageism, gender fluidity, toxic masculinity and men's mental health and more. The film explores modern feminism and the complexities of womanhood, balancing humor and depth to evoke both pain and joy from the audience. Never underestimate the power of girlhood.