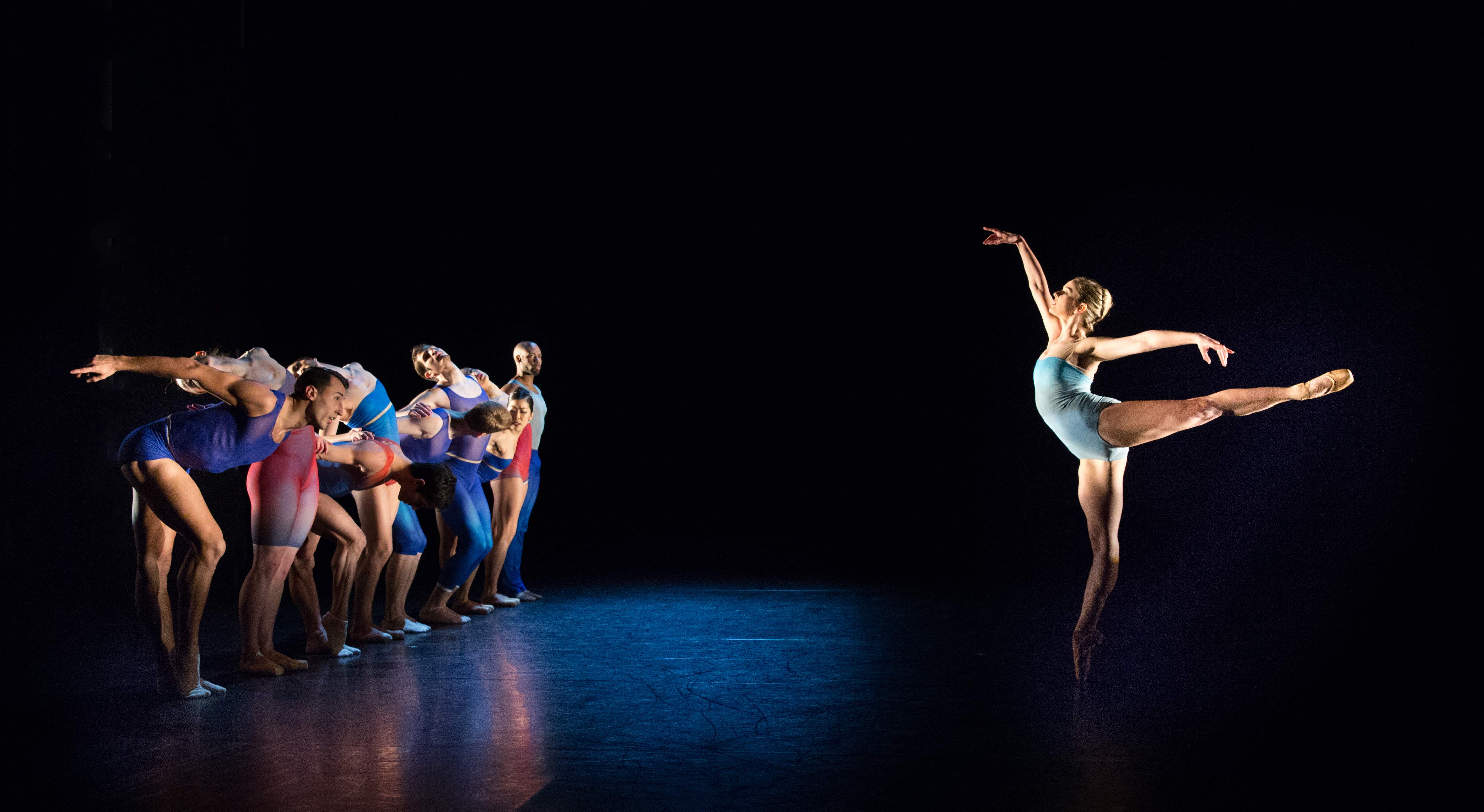 The first time BalletX really pulled me in was when I discovered a ballet that Matthew Neenan, co-founder of the company, choreographed entirely to the music of Indie-brass band Beirut. The piece was light, happy, beautifully quirky and inspiring. Six years later in its winter series, BalletX continues to move audiences with its unique flair.
The company's 2016 winter performance flaunted a diverse program, featuring two choreographic stars, Trey McIntyre and Matthew Neenan, and BalletX's 2016 choreographic fellow Yin Yue. BalletX began the fellowship program this year, looking to mentor and support emerging choreographers. The company already has a reputation for commissioning new works, producing over 50 new ballets over the course of just nine seasons, with two of the pieces in the winter series contributing to that number.
McIntyre's world premiere, "Big Ones" was set to a score of Amy Winehouse songs and inspired by her life. Everything about "Big Ones" was just beautiful; rarely does choreography meld so perfectly with its score. It can be difficult to choreograph to lyrical music with a known story, especially to Winehouse's powerhouse voice and widespread influence, but McIntyre did it with such grace. In Thursday night's post-show Q and A, he mentioned how he was inspired by the life of Amy Winehouse and her exceptional talent. He explained that in his own experiences, leaning into an art form to that extent almost makes an artist unknowable, and he wanted to create a piece about the dynamic of having a voice and wanting to be loved. The piece captured his intentions and truly honored Amy Winehouse as an artist and presented the idea of "love versus power" in a new, vulnerable and graceful light. Opening with a shadow parade of rabbit-ear type headwear set up on stands, the piece instantly held an odd dramatic air. One by one, the dancers sported the bizarre headdresses and spun into a whirl of stories. Aside from the relationship with the music, "Big Ones" was an ideal combination of comedy and emotion. Chloe Felesina was perfectly cast as the center of the story, being able to switch  between solos and partnered movements almost instantly. Her duet with Daniel Mayo elicited laughter from the audience and went from hilarious to meaningful over the course of a single song. Everything about the piece worked, and Trey McIntyre's entire dynamic seemed a perfect fit for the company's eccentricity.
Neenan's piece, "Show Me," felt like it was choreographed specifically for the cast (which it was). It premiered over the summer at Vail International Dance Festival in Colorado and initially featured American Ballet Theatre principal, Isabella Boylston. Though not as much of a standout as McIntyre's work, "Show Me"was fluid and counteracted with more of BalletX's unique movement style. Standout sections included a quartet featuring Andrea Yorita, who showed strong technique and smoothness with every step.
Yin Yue's creation was more serious than BalletX's usual repertoire, and the music, an original score by Juliane Jones and Doug Beiden, was significantly darker. Although the piece became somewhat repetitive in movement and message towards the end, the seven dancers gave an incredibly athletic performance, each rarely getting a break from the stage. Caili Quan and Richard Villaverde had strong chemistry when given the chance amidst the constantly moving piece.
With a quirky, strong, and ever-improving company, BalletX is growing its support base both in and out of the Philadelphia region and it is shows like this that carve out a niche for the company in today's dance world. Largely due to Trey McIntyre's contribution, BalletX truly hit home with this standout program.