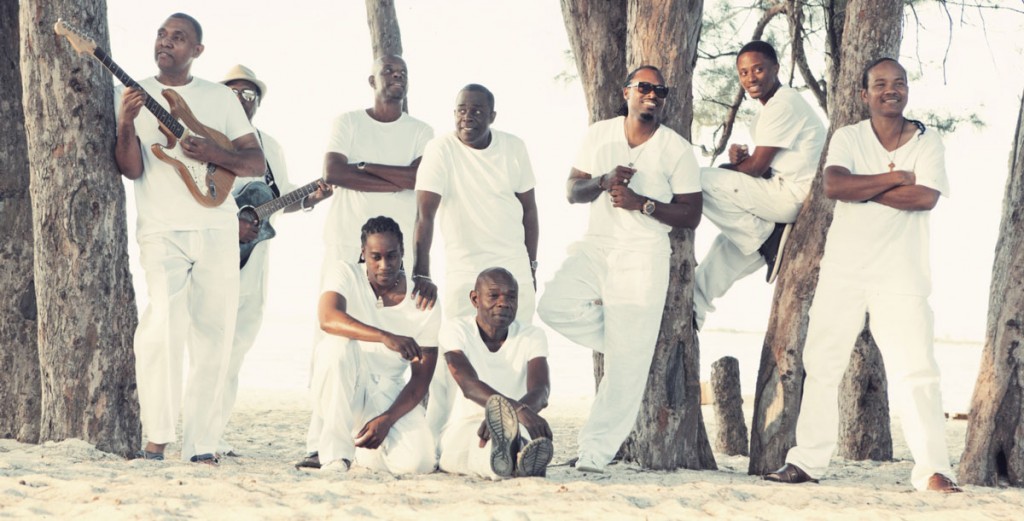 In the summer of 2000, a group of Bahamian singers asked a question that would resonate throughout the entire decade: "Who Let the Dogs Out?" 15 years later, the Baha Men have released their newest album. "Ride With Me," on Oct. 9, the first of a three-album deal with Sony.
After a hiatus of more 10 years, the Baha Men have emerged back into the music scene. Formed in the late 1970s as High Voltage, they have always played with a distinct style, incorporating the traditional Bahamian genre of Junkanoo into modernized styles of music such as reggae and hip-hop. Junkanoo is parade-like, characterized by loud percussion, horns and chanting. While the Baha Men's music has changed drastically with the times, elements of Junkanoo have always been present.
"Ride With Me" features nine energetic, upbeat songs that encompass the spirit of the band, but with a more mature edge. The first two songs on the album, "Night and Day" and title track "Ride With Me," sound more like American Top 40 hits than the traditional sounds of their older material. At first listen, it may seem as though the band has given up their Junkanoo roots and resigned to releasing generic pop music, but a closer examination of the album reveals that its influence is still strong.
Elements of Junkanoo are incorporated throughout the album but are especially prominent on the tracks "Miss Behavior" and "Rewind." These tracks are the highlights of the album, since that style is what the Baha Men do best. Even weaker songs on the record ("Ride With Me," "Tonight" and "Winding Up") do not fail to bring the energy and positive vibes upon which the band was founded.
The inclusion of the last song, "Off The Leash," a remix of "Who Let The Dogs Out?," did not come across as a good idea for a band that is so desperately trying to distance themselves from the moniker of "one-hit wonder." The remix, which was not particularly notable, felt less like an homage to their past work, as they intended, and more like an indicator that the song is what carries their career.
While "Ride With Me" certainly won't rank as one of the best albums of 2015 as even its highlights weren't very memorable, it does make a statement: the Baha Men are back, and they can still bring the fun. Their fusion of world and modern dance music is just as exciting and energizing as it was 15 years ago.