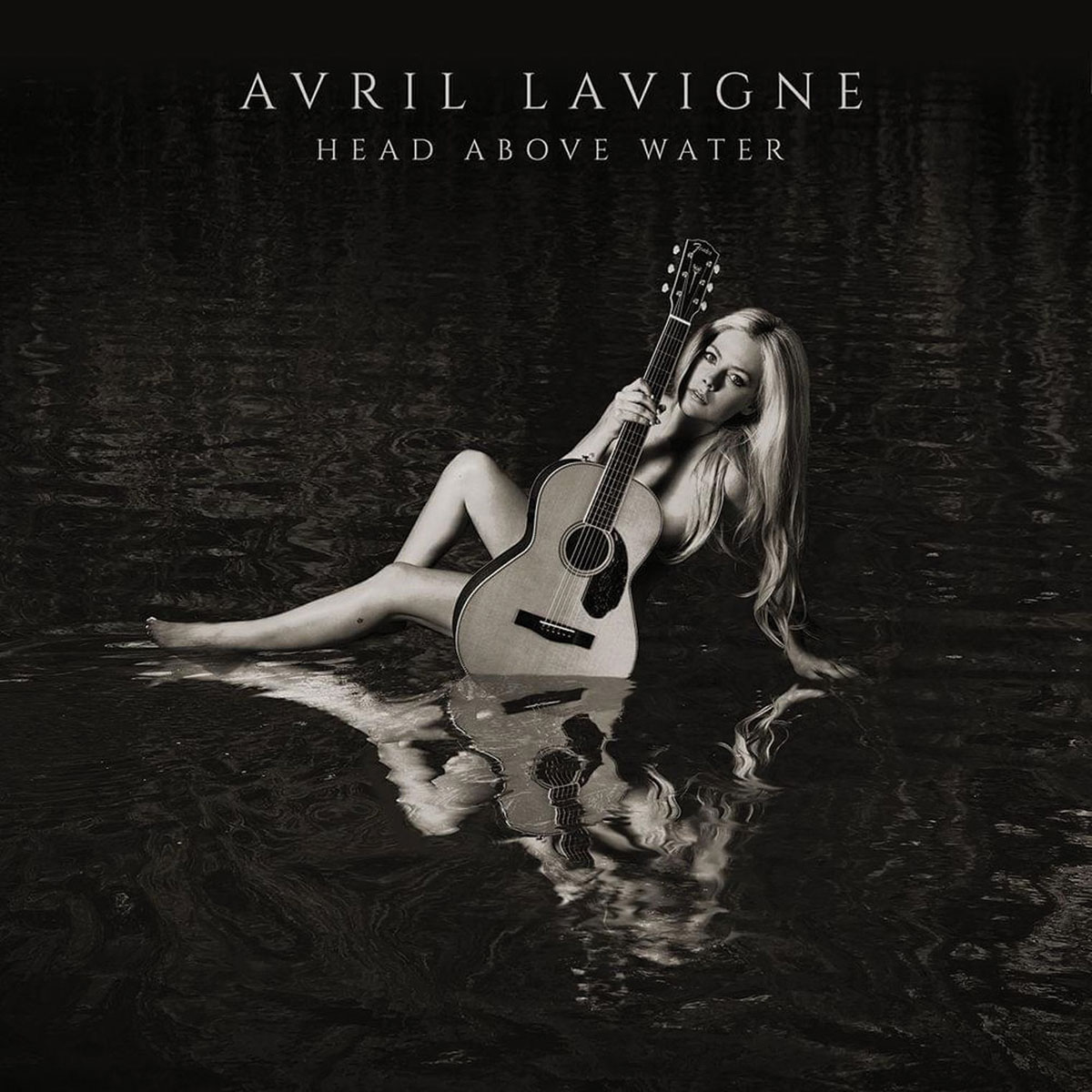 Avril Lavigne has returned from her six-year hiatus and released a new album "Head Above Water." The pop-punk princess of the early 2000s is back, but not as we remember her. This album has gone in an entirely different direction from what I would've expected. The spunky girl of "Sk8er Boi" can be found in only one track on this album which has a much more serious and wise tone.
The main focuses of this album are Lavigne's battle with Lyme disease and her love life. The highlight is Lavigne's incredible vocals, which makes us remember why she was such a massive household name.
Lavigne was a symbol of confidence and girl power in the early 2000s. She dominated the Billboard Hot 100 Chart with her songs "Girlfriend," "Complicated," "I'm With You," "My Happy Ending" and "Sk8r Boi," all peaking in the top 10. "Complicated" peaked at No. two in 2002, and "Girlfriend" got her to No. one in 2007.
The title track, "Head Above Water," is entirely different from the Lavigne of the past. It is a very emotional track, with a focus on her strong vocals. A lyric from the chorus of the song reads, "God, keep my head above water / I lose my breath at the bottom / Come rescue me, I'll be waiting / I'm too young to fall asleep." The song gives listeners an inside look at her battle with Lyme disease over the past few years.
"'Head Above Water' is a song that I wrote a night I felt like I was actually dying and had kind of accepted it," Lavigne said in an interview with Billboard.
It is the most successful track on the album, with a music video that has reached over 69 million views on YouTube.
This album's overall theme is divided. Half of the songs are intense and emotional with a strong focus on spirituality, such as "I Fell in Love With the Devil," "Head Above Water" and "Warrior." In contrast, there are also very light-hearted songs,  "Bigger Wow," "Souvenir," "Love Me Insane" and "Dumb Blonde." This division in tone throughout the album is confusing. The songs feel like they do not belong on the same album and lacks cohesiveness.
"Birdie" is one of the better songs on the album. The instrumentals and lyrics are much more developed in this track compared to others. It is an underrated song, being one of my more favored tracks on the album.
"Crush" is simplistic with lyrics that don't go beneath surface level. This track isn't very different from what we have heard a million times before in pop music. However, it can still be appreciated for Lavigne's vocals.
"Dumb Blonde" is the only song on the album that is reminiscent of Lavigne's older pop sound. The nostalgia factor on this track is prominent and will bring you back to the early 2000s as soon as it starts to play. The song would have been a perfect fit for the movie soundtrack of "Legally Blonde." This track may feel familiar as it samples Gwen Stefani's "Hollaback Girl," released in 2004. "Dumb Blonde" features Nicki Minaj, which is an unexpected duo. The song is a major outlier from the rest of the album.
While this album represents Lavigne's return to music, it is not her best album. I wanted to appreciate this album much more than I did. A large portion of the songs are very generic and could've been released by any other pop artist.
It is strange to hear the once rebellious, energetic teen sound so defeated and beaten down. Lavigne seems to have lost her edge; she seems to be playing it safe with the commercial pop songs on her new album. She used to be a risk-taker that would hypnotize her audience with her powerful presence and now she is just blending in. However, I am glad that Lavigne is returning to music, since she was a major staple of my childhood.