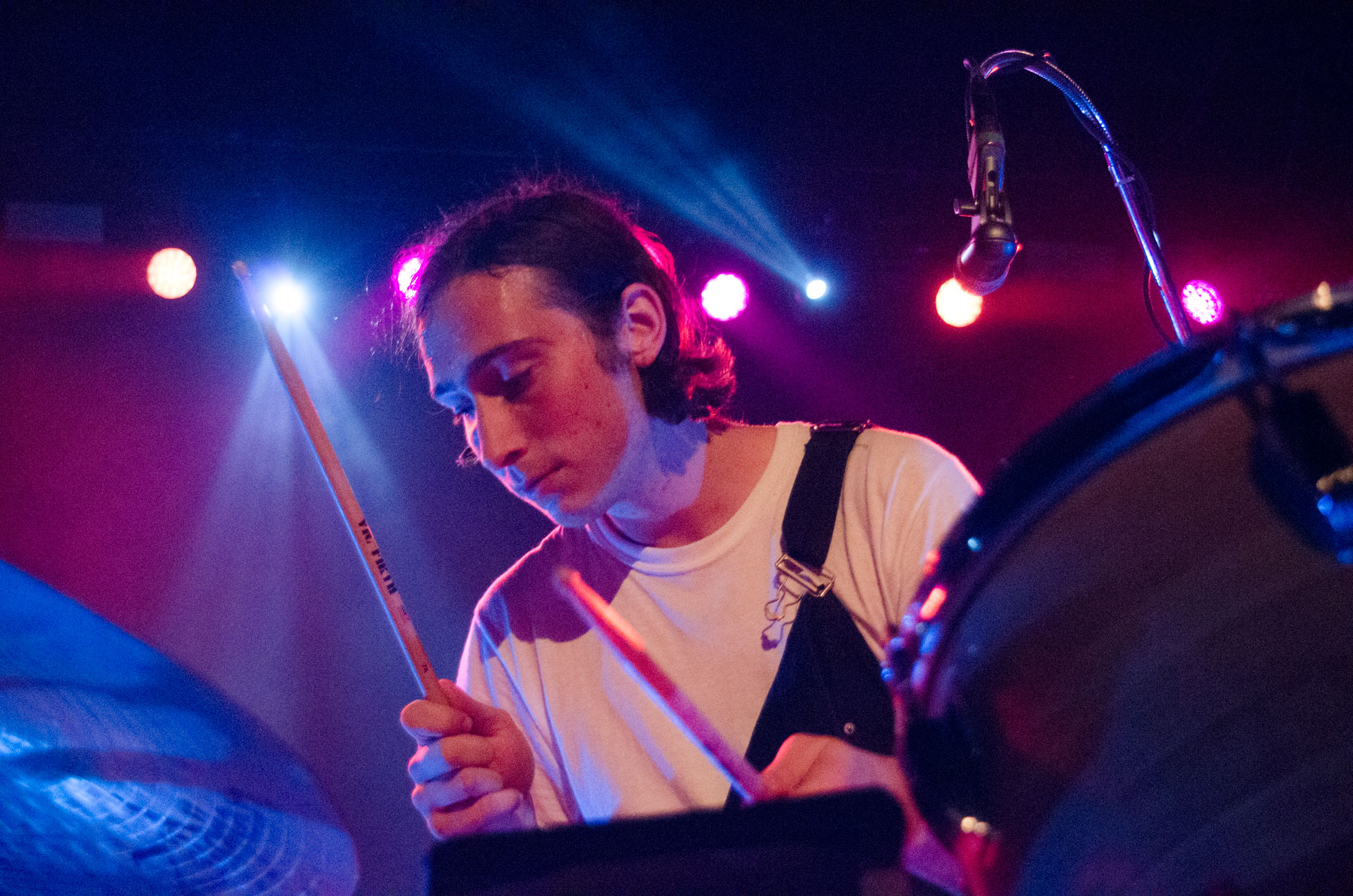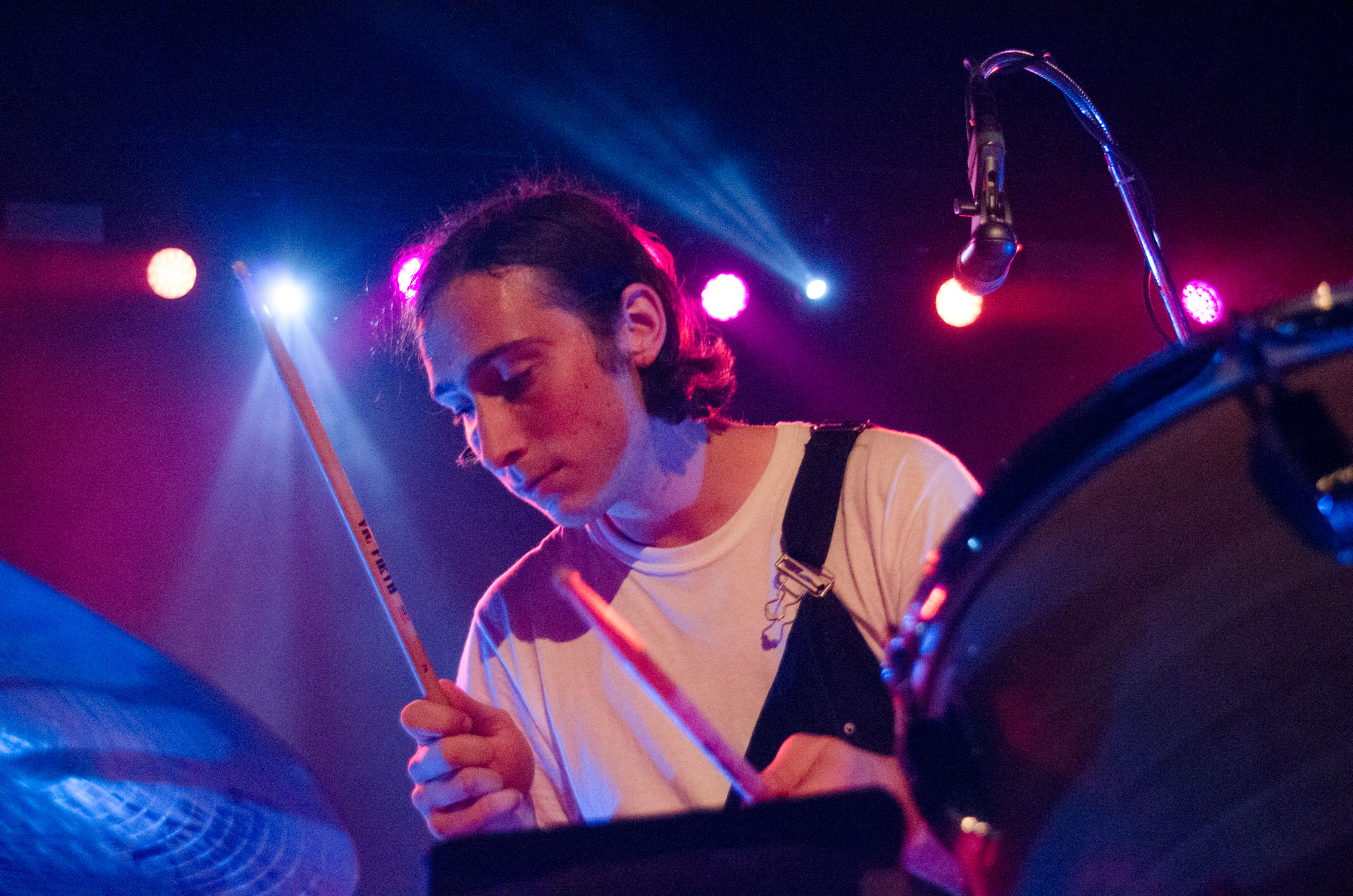 Aug. 10 was the perfect night for a Whitney concert in Asbury Park, New Jersey. The temperature was just right and the light upon Deal Lake was nothing short of breathtaking. With the mood so right, one could almost feel a magnetic pull in the air coming from the House of Independents (not to be confused with the Stone Pony, where Switchfoot and Lifehouse were playing that night).
Whitney and Sam Evian joined forces to put on a rootin'-tootin' show at the House of Independents that evening that left everyone in the club feeling satisfied. Whitney are still on tour in support of their acclaimed debut record, "Light Upon The Lake," which was released last year. They have made their rounds a couple times but people keep coming out to see them because they put on a hell of a live show and it never gets stale.
After seeing Whitney five times, you start to anticipate certain things in their set. With only 10 original songs released to their name, you pretty much know what you're going to get. For example, they always extend the instrumental "Red Moon," they do band introductions before "On My Own," they close the set out (pre-encore) with "Follow" and they'll always close the night out with "No Woman." Their cover of NRBQ's 1972 song "Magnet" is also a given.
However, Whitney always manages to pull out a surprise or two. At their Union Transfer show back in May, it was an impromptu cover of the Golden Girls theme song. During their Lollapalooza set, it was Joey Purp's freestyle rapping over "Red Moon" as well as string accompaniment on their last few songs. This time, they pulled out a new cover: Buffalo Springfield's "On the Way Home." I'm not the biggest Neil Young fan, but the cover was good and fun; Whitney can do no wrong.
Another perk of seeing virtually the same live set over and over again is that with each show, I begin to notice little intricacies that make the show so praiseworthy. For instance, their somber number, "Light Upon The Lake," has never hit me as hard as it did at this show. Lead singer Julien Ehrlich has said that it's the "toughest part of the set to get through," but it's become one of the best parts of the set for me. It may not be a banger, a bop or even a jammy jam, but it does seem to captivate a certain stillness in the air, bringing everyone together in a collective meditative state.
There is no denying that Ehrlich is one bad mama jama when he tears into those drums on "Red Moon." Whitney's music is mostly chill and melancholy, so Ehrlich's prowess is hugely understated. He really lets loose during this song in concert, however, showcasing his talent with more drum fills than a reasonable person can keep track of.
Another reason I keep coming back to see these guys is that I just can't get enough of their new song "Rolling Blackout," which has yet to be released in any capacity. It's a real slow burner, but it's already become a favorite of mine. In Ehrlich's own words, the song is about depression ("And I crawl away / Through the front door / In a summer storm," he sings in the first verse). I am beyond excited to hear this and whatever else the boys are cooking up in the studio. Whitney's next release is about to be so good.
The father of keyboardist Malcolm Brown happened to be in the audience on this particular evening, standing right behind me. He seemed like he was having a great time.
I've never been to the House of Independents before, or even Asbury Park for that matter. That being said, the venue was just right for a Whitney show. The club was small- to mid-sized (think Union Transfer), with a nice balcony in the back. The crowd was just the right amount of drunk, singing loudly and dancing along to every song (as you should). What I'm trying to say is it was worth the one and a half hour drive up there.
If you're not familiar with Whitney, you should listen to them. If you're already a fan, you should check out their poppin' merch store (I own more pieces of Whitney merch than I care to admit). Treat yourself to a nice pocket t-shirt or a pair of socks!