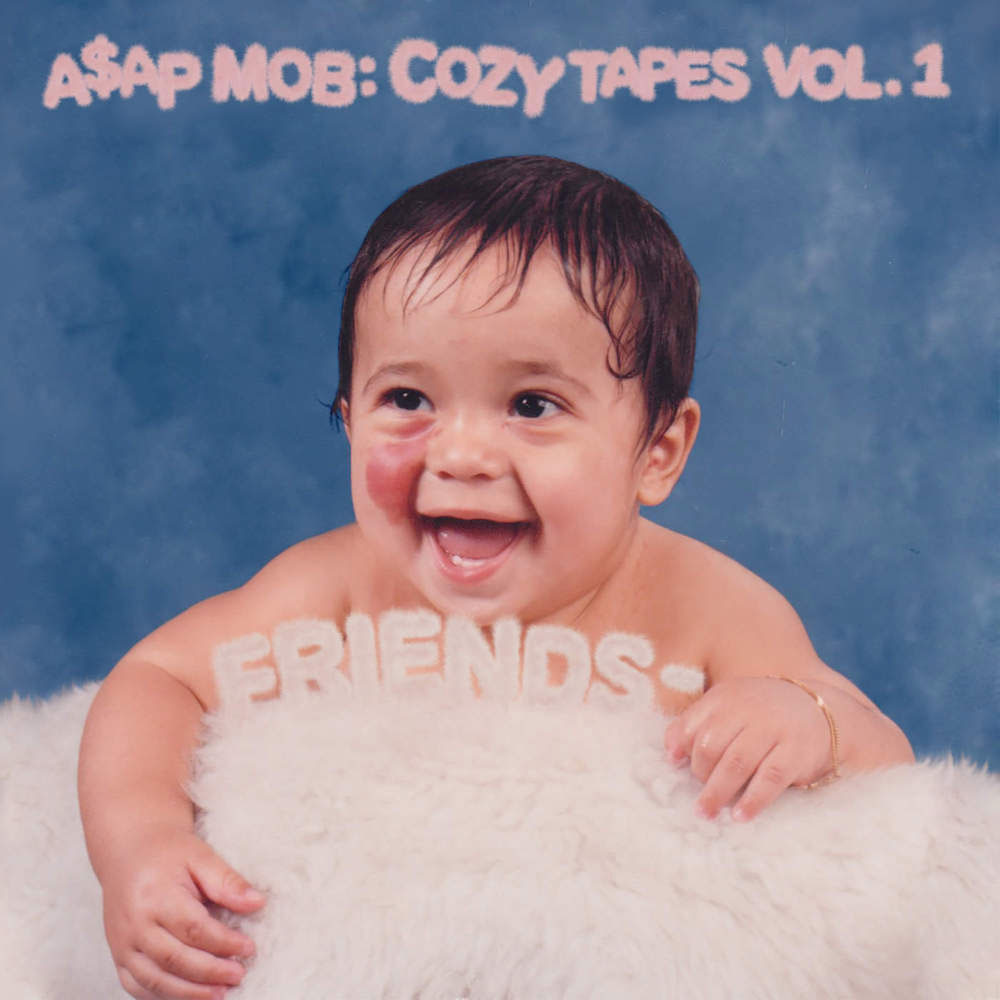 In January 2015, tragedy struck the New York hip-hop community. ASAP Yams, one of the founders and de-facto leader of hip-hop collective ASAP Mob, died suddenly from an overdose.
Yams wasn't a rapper, but spearheaded the rise of the ASAP Mob via brand building, relationships and general leadership. His death radiated past the Mob and condolences flooded from all over. Even Frank Ocean paid his respects on his latest album "Blonde." To commemorate his legacy, the ASAP Mob has released a collaborative album, "Cozy Tapes, Vol. 1: Friends."
The Mob is comprised of Harlem rappers ASAP Rocky, ASAP Ferg, ASAP Nast, ASAP Twelvyy, ASAP Ant and ASAP Bari. Rocky and Ferg are the most notable, both with two albums under their belts. The other members are considerably less known, as none have any full solo projects, commercial or otherwise.
The album had been teased for over two years now, with singles trickling in since early 2014. But the official album hadn't been confirmed until late October, when head-honcho ASAP Rocky announced that the album would be released on Halloween.
At 12 tracks and a run time of 43 minutes, the album feels a bit cramped with so many voices on it. Rocky is the star of the show, being featured on eight of the tracks and with impressive verses on each. Ferg is only on two tracks, with very fleeting bars to boot. The album also hosts a variety of ASAP affiliates such as Tyler, the Creator; Playboi Carti; Skepta; Wiz Khalifa and others.
ASAP Nast and ASAP Twelvyy are the underdogs of this album. Both have less distinct sounds, but are clearly influenced by the Harlem hip-hop that raised them. Each give clever and energetic verses on their respective tracks. While not stealing the limelight, these two are posed to be the next big artists out of the Mob.
While the production and lyricism is commendable, the album suffers from sluggish song structure and repetitive hooks. Every single track follows the same structure: one rapper gives 16 bars, then a catchy yet redundant chorus, then another 16 bars, and so on and so forth. Even the back-and-forth rhythm between ASAP Rocky, Key! and ASAP Twelvyy on "Crazy Brazy" gets bogged down in tedious hooks. The album lacks the originality and flexibility that each artist brings to the table. This is a shame, since for being a hip-hop collective, ASAP Mob's artistry is quite eclectic. When all jumbled together, this diversity becomes a bit bland.
As an album, "Cozy Tapes, Vol. 1: Friends" has its faults but individually almost every song is catchy. Songs like "Put That On My Set," "Way Hii" and "London Town" all convey a dark trap sound with verses that work well together. But when the songs follow each other, the redundancies become quite obvious. Hopefully on the next installment of the "Cozy Tapes," the Mob's members' individualities will shine.