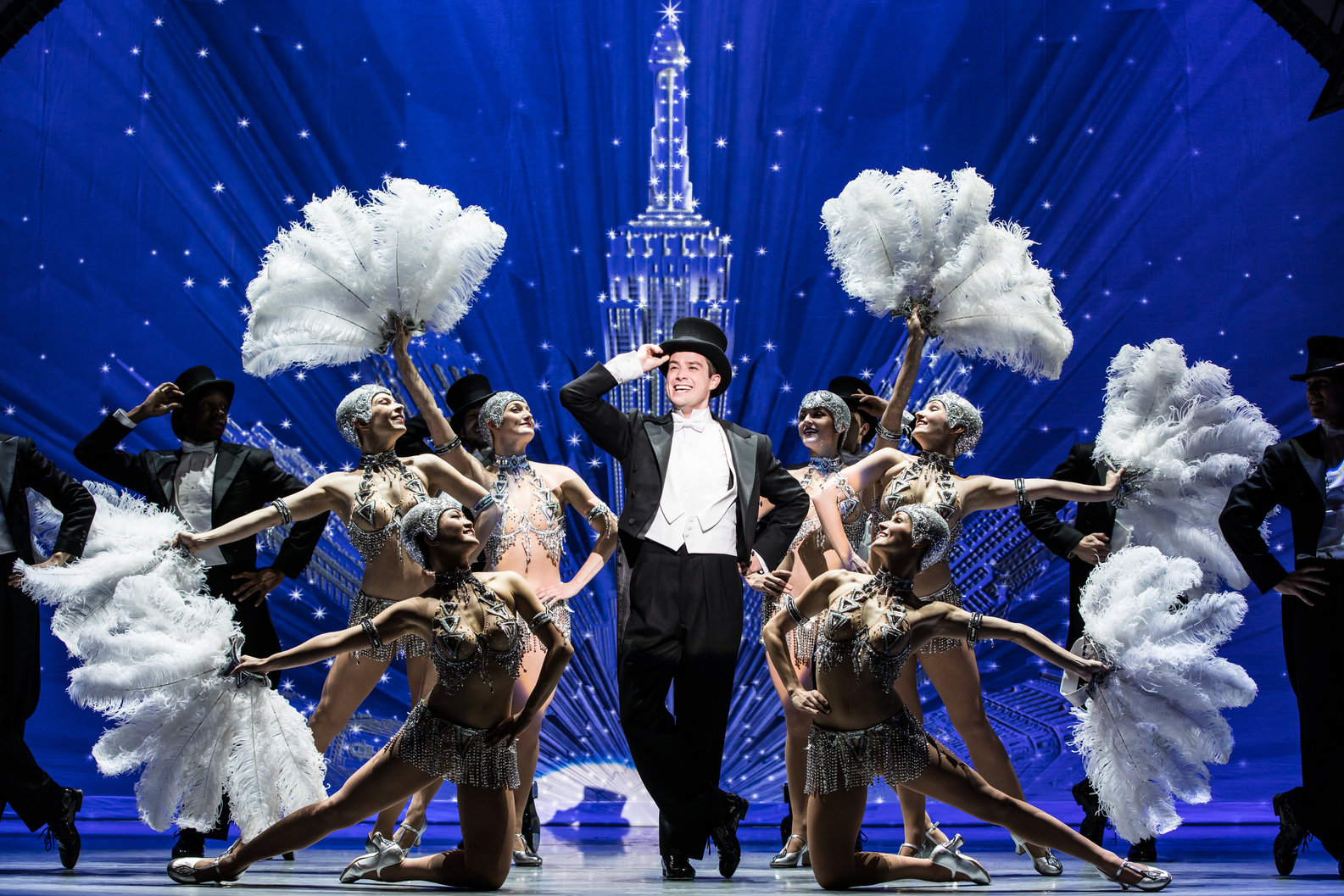 The Kimmel Center opened its Broadway Philadelphia season this November, and there could not have been a better way to do it than with director and choreographer Christopher Wimbledon's Tony Award-winning musical "An American in Paris."
On Nov. 22, I had the opportunity to experience Wimbledon's transcultural (and honestly, transcendental) theater piece starring Garen Scribner as Jerry Mulligan, an American expat trying to make it in Paris as an artist who meets and falls in love with Lise Dassin (played by the very lovely Sara Esty).
The story gets complicated (as all love stories do) with a love triangle, or better yet, with a love quadrangle in which Mulligan's newly acquainted friends, the American Adam Hochberg (Etai Benson) and Henri Baurel (Nick Spangler), the son of wealthy French parents, both fall in love with Lise as well. What follows is Jerry's pursuit of his ladylove and how, in a changing Paris in the aftermath of World War II, love conquers all.
While the plot of the story does sound hackneyed, Wimbledon's ingenious direction ensures that the audience does not feel such. With his minimalistic approach to dialogues and a heavy focus on conveying emotion through movement and expression, Wimbledon relies on his audience to find the missing pieces of the puzzle and figure out the unspoken.
Each musical number, be it Jerry singing "I've Got Beginner's Luck" or Lise crooning "The Man I Love," tells a story about the character's past and present through movement.
George Gershwin and Ira Gershwin (credited with music and lyrics for the musical) have managed to make every musical number an integral part of the story without making the music feel like it is supplementary to the plot.
The story unfolds through music and Wimbledon appears to be one of the few directors who understands the importance of making music the centerpiece through which the story is told in a musical.
Other than the commendable direction and music, it is Sara Esty who steals the show with her performance as the ballerina Lise Dassin. The strength and certainty of character that Lise portrays in her dance is contrasted with the vulnerability that Lise exposes herself to by opening herself to Jerry.
Esty manages to make Lise a relatable girl torn between her love for Jerry and her obligations to the Baurels who took care of her during the war, instead of an unattainable Madonna-like figure being chased by all the men in her company.
Esty's Lise is strong but vulnerable, uncertain but also sure about what she wants, and it is through the dichotomies that Esty manages to get right that Lise becomes so lovable. Through his musical, Wimbledon has managed to bring Paris to Philadelphia.
His Paris might be a dark and dreary place ravaged by war, but it is a reminder to humans that even in the darkest of times, the human capacity for love, hope and forgiveness conquers all.