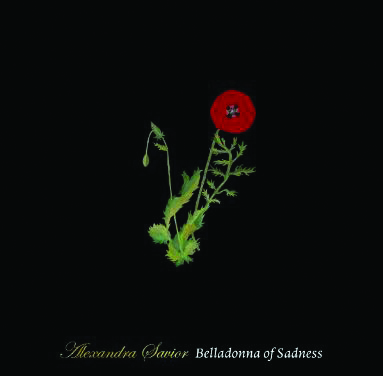 I haven't been this impressed by an artist's debut album in a while. When I first heard Alexandra Savior's single "Mirage," I fell in love with the track. After that, I decided I should keep tabs on her. I was delighted to find out that she would be releasing her debut album, "Belladonna of Sadness," April 7 through Columbia Records.
Savior grew up in Portland and her career began to take off after she was signed to Columbia in 2013 (although her first single, "Shades," wasn't released until 2016). Savior's dark and dreamy indie pop sound reminds me of a delightful combination of Lana Del Rey and Marina and the Diamonds. "Belladonna of Sadness" does an extraordinary job of highlighting this pleasant sound throughout every song from start to finish.
Arctic Monkeys head vocalist and guitar player Alex Turner helped work on writing some of the album with Savior, adding the indie rock flares that you hear throughout the album. This mixed with the dark and dreamy lyrical element make her sound captivating and hard to dislike.
The most popular track on it so far is "Shades," with almost 1.5 million plays on Spotify. This track gives off an edgy and upbeat vibe, but with soft and dreamy vocals to accompany it. "Mirage," the first track on the album, is similar in this sense, but with more catchy guitar riffs and a bit more raw vocal dynamics. This is definitely my favorite track on the album; I actually can't stop listening to it.
"M.T.M.E." is another one of my favorites, definitely epitomizing the dark yet upbeat indie pop vibe. "Mystery Girl" somewhat defines this vibe as well just with a slower beat, along with exemplifying the enigmatic element in her voice. This song more than any of them could easily be mistaken for a Lana Del Rey track, just with a bit more of an indie rock flare.
I don't know what it is about her, but I seriously can't stop obsessing over this album. I am impressed to say the least and enjoy the album from start to finish. If you like Lana Del Rey, Arctic Monkeys, Marina and the Diamonds or any other similar artists then you should definitely check out Alexandra Savior; I can assure you that you won't be disappointed. I see a big future for this indie pop star, and can't wait until she goes on tour.