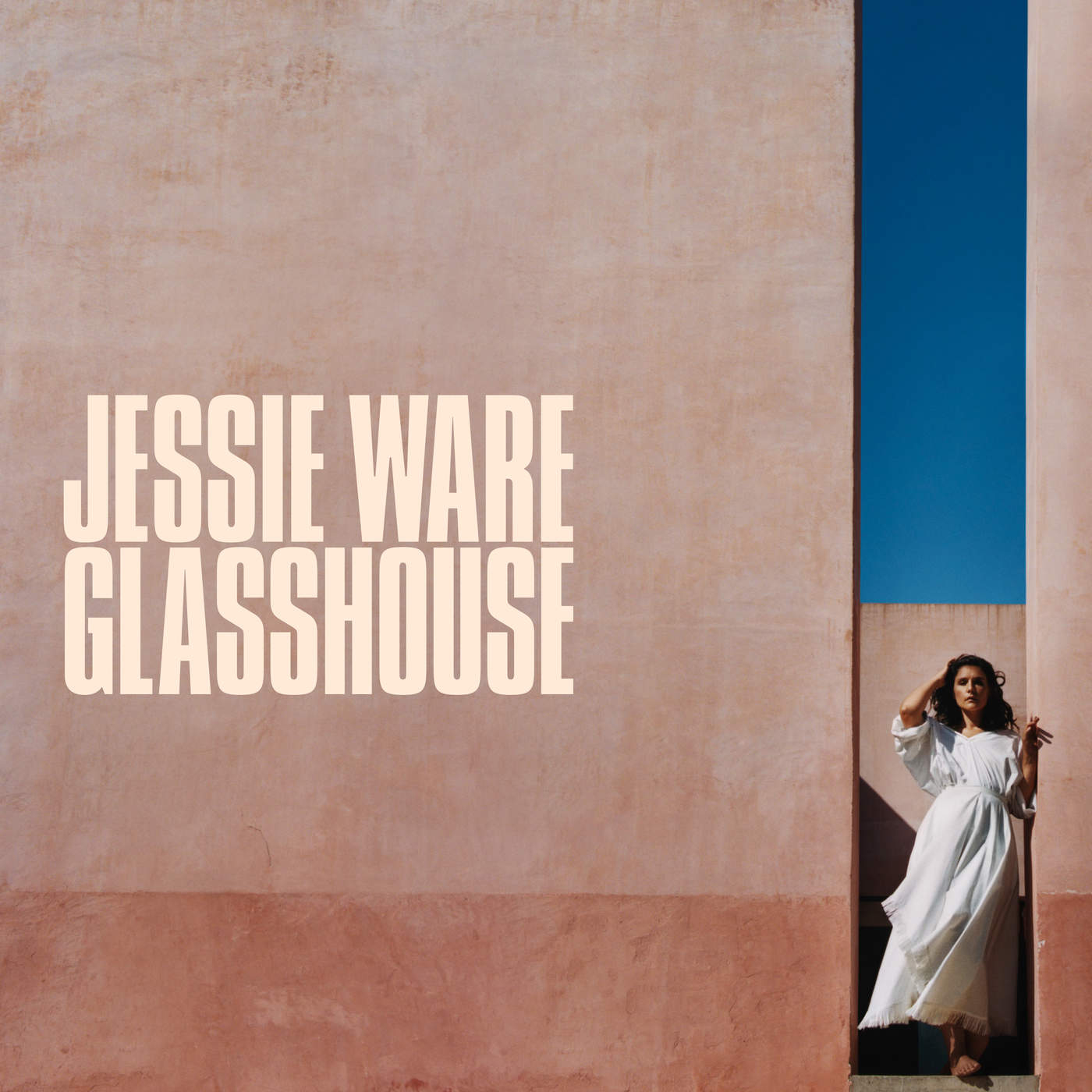 "Glasshouse" is Jessie Ware's third album. Its name is derived not from a song title but from a poem by Edward Thomas called "I Built Myself a House of Glass." Composed mostly after the birth of her daughter, the album is her most confessional to date. The songs are tightly produced, but raw with emotion.
The singer-songwriter hails from the U.K., and has worked with some of the country's most popular exports, including Ed Sheeran, Disclosure and Sampha. She is also friends with Adele.
"Glasshouse" sees the full realization of her electro-soul and pop fusion, an impeccable sound not quite comparable to anything else I hear in the pop landscape right now. Though Kelly Clarkson and Demi Lovato have both readied rhythm and blues and soul-influenced works for release this year, Ware's "Glasshouse" embraces soul on a deeper level. Her soundscapes are full of lush reverbed harmonies and smooth grooves that assert themselves so strongly as part of the song's DNA.
Throughout, her production team sprinkles in elements from other genres that take songs to different landscapes. "Stay Awake, Wait For Me" slinks in a smoky jazz club. "Your Domino" dances in the flashing lights of an '80s roller-rink. "Selfish Love" spins with desire through the Spanish countryside. "Finish What We Started" is the soundtrack to the big rom-com finale kiss.
The album fades in with "Midnight." Jessie Ware starts with a breathy, pleading falsetto. Background vocals almost whisper "Can you meet me in the midnight?" and the song halts. The track does a 180, blooming into a soul vamp with a chorus carrying the melody and Ware riffing over top. The song plays with a duality of helplessness and control.
"Stay Awake, Wait For Me" is a standout arrangement. The song builds and recedes like the pull of sleep during the late night hours. The lyrics are the late night whispers in bed to a lover. The song closes with beautiful counterpoint vocal melodies.
"Your Domino" is a nod to Ware's dance music beginnings. Definitely the lightest track on the album, its tight shuffle is infectious. "Alone" is ironically about convincing a man he wants to take her home. The track feels perfect for a Shonda Rhimes show. I wouldn't be surprised to hear it on "Grey's Anatomy" this season.
"Finish What We Started" also feels fit for the screen. Diving into the moment leading up to the first kiss, it rationalizes the decision to graduate the relationship to the next level. I wish Ware really went for it on the last chorus. The production has the makings of a showstopper, but she holds back vocally.
Julia Michaels continues to pump out songs for pop artists at a remarkable rate. Jessie Ware brings in Michaels for a breakup lament, titled "Hearts." Many artists who have taken on a Julia Michaels song often make her presence obvious by mimicking her distinct vocal delivery. But Ware's voice is so powerful and assured that she does not fall for this trap.
The album's closer is its most vulnerable and confessional. "Sam" was co-written by Ed Sheeran and is named after Ware's husband Sam Burrows. The song is like a diary entry written while waiting for the commuter train to arrive. Written after the singer discovered she was pregnant, the song unravels the competing emotions of this weighty moment. It discusses her relationship with her family: Ware considers her mother ("I think I need to talk to mama / 'Cause I'm about to have a child all of my own") and her husband ("From seventeen, the only love I've known / And I could place no one above him") and tries to envision how she herself will be as a mother. The songwriting is so masterful that it seems like a simple song.
At its core, "Glasshouse" is an album about love. The 12 tracks showcase love in its different iterations and its different interactions with other emotions. Jessie Ware's voice is striking and haunting. "Glasshouse" is a picturesque and truly beautiful work.