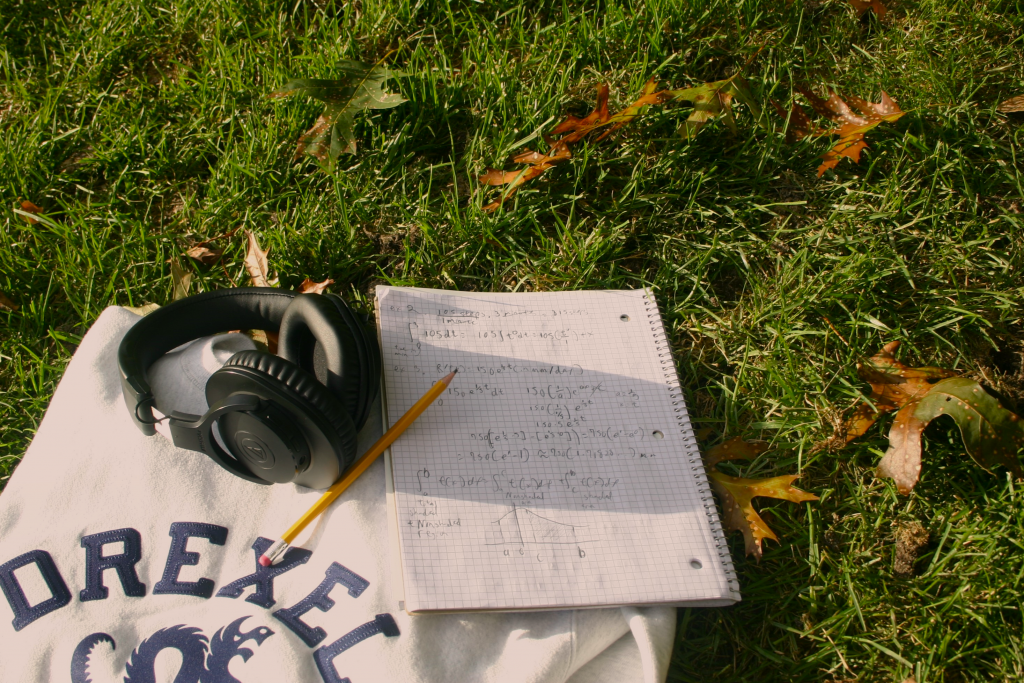 When studying seems unbearable, a good playlist can make all the difference. This playlist full of chill beats provides variety on busy days. These songs are great to keep you motivated and productive!
"Bedroom Ceiling" – Sody (2020)
This song is meant for those who love to stay in. Sody paints a picture of what one might see glancing around their bedroom, making this song hit close to home. It is perfect for the moments where you just want to have some cozy time indoors.
"Chosen Last" – Sara Kays (2020)
Although most of Kays's songs are more mellow, her amazingly relatable lyrics make every one of her songs special. Kays's unique perspective paired with her impressive composition skills prove that she has much to offer.
"Comethru" – Jeremy Zucker (2018)
This is a good song to get you in the mood for tasks that require concentration. Zucker's tactical but free melody helps to recenter the body and mind whenever you need it. Some others from Zucker you should check out include "I'm So Happy (feat BENEE)," "all the kids are depressed" and "wildfire."
"Don't Know Why" – Norah Jones (2002)
Norah Jones is one of the most pivotal artists of the early 2000s. She is best known for her low-key R&B hits and her silky, sultry tone. Her vocal talents do not fall short with this song, one that should definitely make it on your playlist.
"Dreams" – Fleetwood Mac (1977)
Everyone remembers this classic song from Fleetwood Mac's Rumors album. This song is upbeat and bubbly without being too energizing. Many of Fleetwood Mac's songs provide the same unique energy, giving listeners the perfect jolt of serotonin when they need it most.
"Groundhog Day" – Em Beihold (2021)
Another newer artist, Em Beihold presents a strikingly descriptive view of adolescence. Brimming with honesty, "Groundhog Day" rings true amongst so many young adults in the struggle to move on to the next chapter of their lives. Many of Em Beihold's other hits are spectacular as well, such as "Too Precious" and "Numb Little Bug."
House With No Mirrors – Sasha Alex Sloan (2020)
This song is a hyper-realistic embodiment of the female spirit. Explaining what goes through the minds of many, Sloan produces a heart-wrenching but gorgeous hit. This song is a great reminder to never compare yourself too heavily to others and to embrace the subtle differences that make you who you are.
"I'll Follow the Sun" – The Beatles (1964)
The Beatles are another band meant for late-night cramming sessions. "I'll Follow the Sun" is a bit on the softer side and is considered one of their better-known acoustic releases. The soothing melody of this song is perfect for a mental reset in times when you feel overwhelmed.
"Older Than I Am" – Lennon Stella (2020)
The dark, gritty undertone that Stella carries through most of her music is enticing. Her music provides a slightly different feel than normal. This and many of Stella's other songs are worth listening to.
"Put Your Records On" – Corinne Bailey Rae (2006)
This is a gorgeous arrangement full of positivity! Encouraging listeners to release all their worries, Rae introduces an important message against a musical backdrop full of soul and spunk. Put this song on to start your study day off on a high note.
"Save Your Tears" – The Weeknd feat. Ariana Grande (2020)
This pop hit is sublime from all angles, offering intriguing lyrics against an alternative and mysterious backtrack. This song is the best for when you need a short burst of productivity to get you through to the end of your task.
"Send Me on My Way" – Guy Meets Girl (2019)
A softer take on the original version recorded by Rusted Root, "Send Me on My Way" offers beautiful simplicity when it comes to the world of acoustic remakes. This is a great song to have in the background, as it offers a calming ambience without being distracting.
"Sunny Side Up" – Surfaces (2020)
This song radiates happiness in so many ways. "Sunny Side Up" can instantly put a smile on your face, no matter what mood you are in. Bubbly and upbeat, this song promotes good vibes even on the darkest of days.
"Vienna" – Billy Joel (1977)
Joel has amazing variety when it comes to song production. "Vienna" reminds listeners to take it easy — an apt message for students when academics get tough. "Vienna" and many others by Joel are great to play when you want something nostalgic and meaningful to listen to.
"Welcome to Wonderland" – Anson Seabra (2018)
A meaningful song about escaping the everyday, "Welcome to Wonderland" will inspire you through midterms and finals season. Seabra's tune gives off eclectic vibes and is sure to make you sing along.
"You Gotta Be" – Des'ree (1994)
An iconic '90s song, this jam is packed full of inspiration. This is just the tune to turn to when you need a bit of a pick-me-up during a hard homework session. Des'ree's lyrics remind listeners to keep their heads up, acting as the ultimate confidence booster.
Artist Honorable Mentions:
Conan Gray
LANY
Lauv
Stevie Wonder
Tate McRae
Enjoy these tracks plus six bonus songs on this playlist and best of luck with fall term!