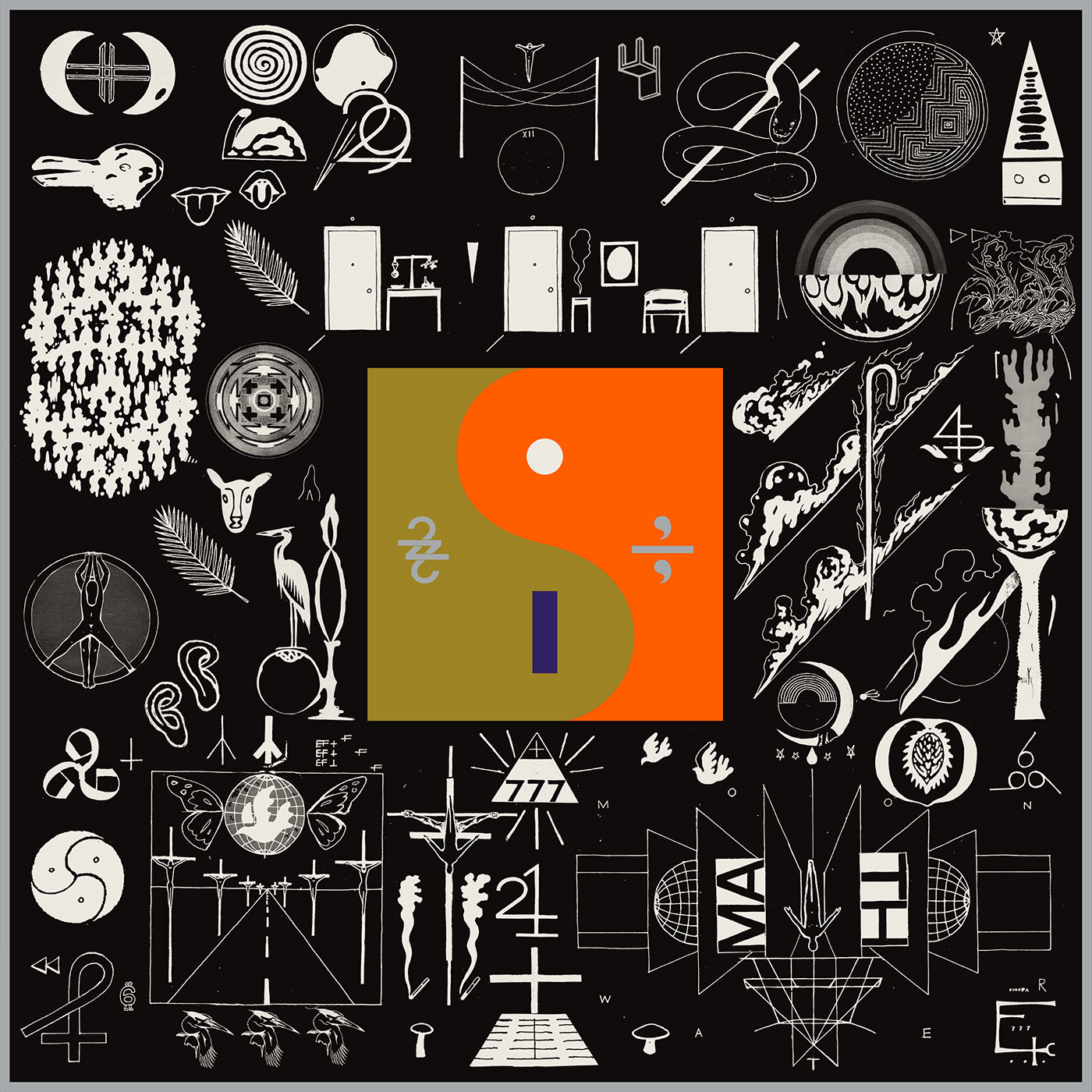 Music critics everywhere are fawning over Bon Iver's new album, "22, A Million," and for good reason. By now, I'm sure you must've already heard about it — some are already calling it the best album of 2016. The album features a distinctly different style and overall sound from the band's previous releases, and yet the progression feels natural at the same time.
Justin Vernon, the frontman and songwriter of Bon Iver, held a press conference in early September to announce and discuss the album — his reasoning was that he didn't want to do interviews with dozens of different journalists just to say the same things over and over. It was an unusual start for the album's promotion, and it only got weirder over time.
A couple days before the release of the album, several listening parties were held around the world. Hipsters gathered for what they thought would be an exclusive performance, and they were greeted with a small boombox and a cassette tape. It was a ridiculous scene, like something straight out of "Portlandia," when fans crowded around to listen to "22, A Million" on cassette.
The album, classified by fans as "folktronica," was released worldwide Sept. 30. "22, A Million" marked a return to the studio after five long years since their last studio album, "Bon Iver, Bon Iver." The eccentric song titles (such as "____45_____" and "10 d E A T h b R E a s T") seem to reflect the nature of the songs themselves. The production on the album features distorted, pitch-altered vocals and spliced up samples, arranged together like a large collage of sound. Many have compared the Vernon's production to Kanye West's 2013 album "Yeezus," which makes a lot of sense since the two are known friends and collaborators.
Lyrically, "22, A Million" deals with Vernon's self doubt and struggles coping with fame. Worry not, "For Emma" fans — despite the electronics-heavy production and robotic effects, the emotion in Vernon's voice is as clear as ever. His vocals come through as surprisingly human even with all the bleeps and bloops.
On tracks like "22 (OVER S∞∞N)" and "715 – CR∑∑KS," Vernon uses heavy production on his vocals, from pitch correction to splicing and dicing audio clips. Near the end of the album, however, his natural voice returns for tracks "____45_____" and "00000 Million." It's really a beautiful transition.
The only complaint I have about the album is that it isn't longer. Clocking in at just over 34 minutes, it leaves me wanting so much more. It's hard for me to pick out a standout track, because the whole album works so well as one cohesive work of art. Its cohesiveness, innovation, impressive production and drastic change in style remind me a lot of Radiohead's groundbreaking landmark 2000 album "Kid A."
Now, it may be a little early to be making sweeping statements such as "album of the year" or "'Kid A' of our generation," but I do think the acclaim is well-deserved. We'll just have to wait and see what people think after all the hype has died down. As for me, I can say with almost certainty that "22, A Million" will have a place on my "Top Five Albums of 2016" list, unless Radiohead decides to release four more albums in the next couple of months.