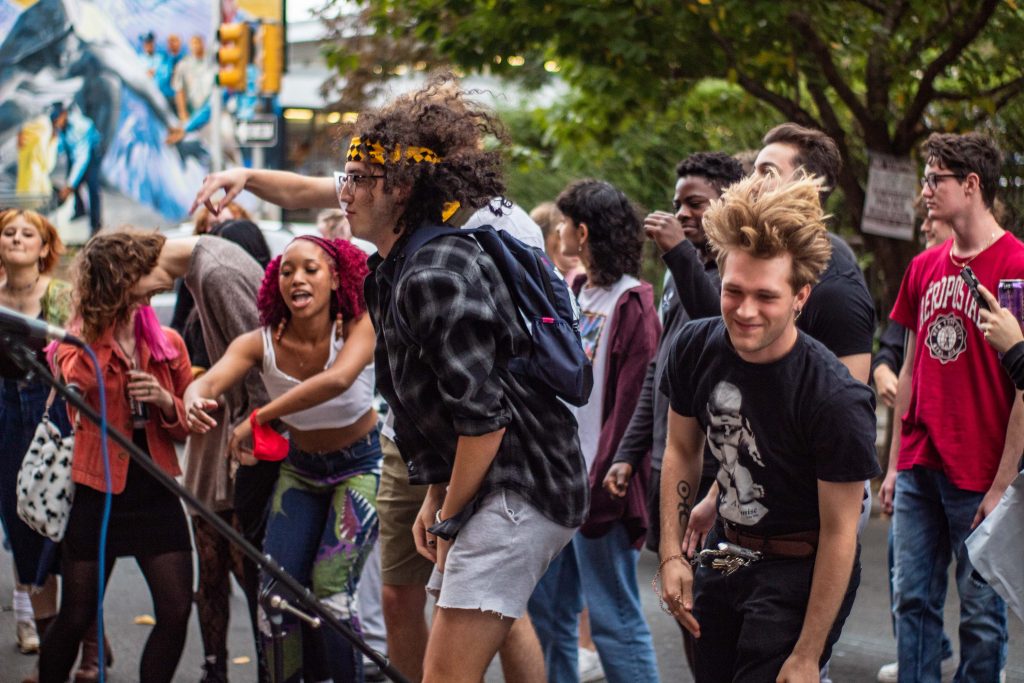 Philadelphia is a city renowned for its vibrant arts and culture scene from world-renowned institutions like the Philadelphia Museum of Art to the rich performing arts landmarks like the Kimmel Center and Walnut Street Theatre. As the 2023 mayoral election approaches, the candidates have shared their plans, thoughts and opinions on how to sustain and enhance Philadelphia's arts sector.
The forum was hosted March 12, and it included all then nine candidates. Organized by the world famous Philadelphia Orchestra and Kimmel Center, and moderated by editor of news outlet City & State Pennsylvania Jenny DeHuff and host of the Pennsylvania Kitchen Table Politics podcast Ari Mittleman, the forum was structured as a formal debate with questions developed from those submitted by Philadelphians in the arts sector.
Candidates were questioned on topics regarding the funding for arts around the city, their priorities within the Office of Arts, Culture and Creative Economy and how they could utilize the arts and culture scene in Philadelphia to address pressing issues within the city (like crime and poverty). Since the forum, former Councilmember Derek Green and former Councilmember Maria Quiñones Sánchez have dropped out of the race, leaving Democrats Jeff Brown, Allan Domb, Helen Gym, Rebecca Rhynhart, James DeLeon, Cherelle Parker and Republican David Oh racing for the title of Mayor.
Philadelphia's profitable arts and culture economy generated nearly $4.1 billion in 2017. This was especially evident in the the response of former City Councilmember Domb, who stated that investing one dollar into the arts, culture and creative economy of Philadelphia yields a return of five dollars in salary and wages in addition to other benefits "of the hospitality (industry), restaurants, hotels and people who come to stay here." Notably, Domb announced that he would be willing to personally take the role of Deputy Mayor, emphasizing the importance he placed on Arts and Culture in Philadelphia.
In terms of funding for the arts sector, many of the candidates had differing opinions on how exactly to fund arts and culture programs around Philadelphia. Brown, owner of a chain of ShopRite and Fresh Grocer stores, described an expanded hotel tax that had specific revenue allocated to "arts, culture, and fun" while former City Controller Rhynhart firmly stated that she would not add additional taxes but create operational efficiencies in order to generate funding for the industry. Gym, former City Councilmember, described her plan to analyze the Philadelphia city structure for taxing and consider new ways of funding. Notably, former Municipal Court Judge DeLeon proposed a novel idea for policy that would generate funding from the City towing tax. Just like he proposed when on Philadelphia City Council during the COVID-19 pandemic, Oh suggested a "$40 million Arts Recovery Fund" as a way to create a dedicated federal funding stream.
When considering the use of arts to address pressing issues like crime and poverty, former Councilmember Parker stated that she would make sure that the culture and arts scene of Philadelphia played a key role in "problem-solving."
Overall, candidates expressed commitment to supporting Philadelphia's arts sector as mayor by finding effective ways to fund the city's thriving culture and utilizing the arts and culture sector to address other social change issues. As the election approaches in the coming weeks, it will be interesting to see how these candidates develop their ideas and plans on how they will support the growing arts and culture sector of Philadelphia.