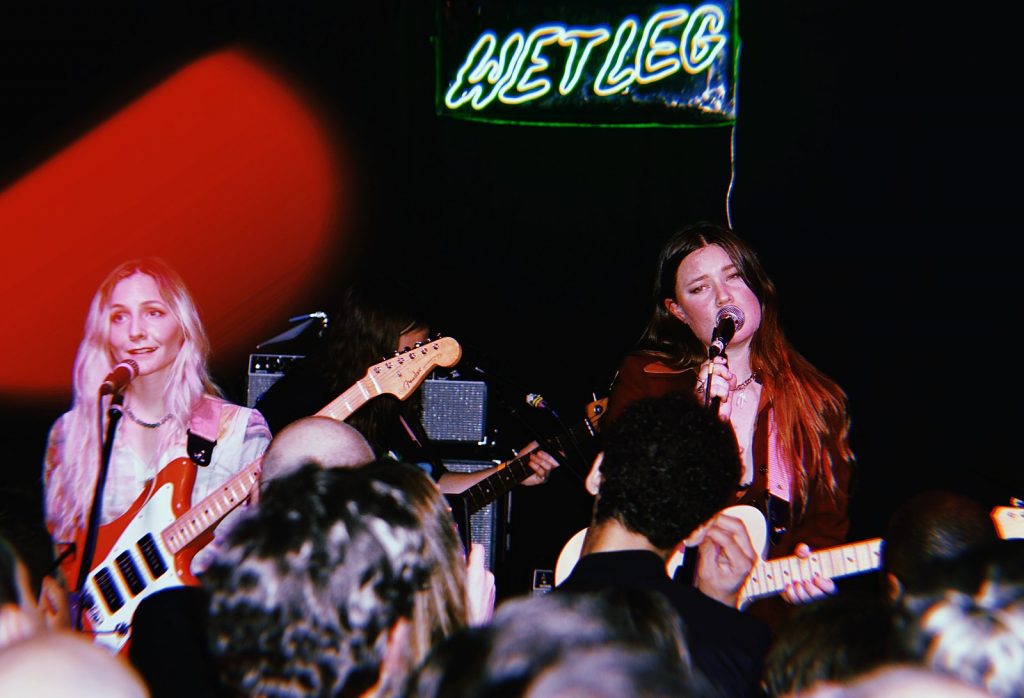 From record-breaking Grammy wins to outstanding performances, the 65th Annual Grammy Awards was an unforgettable night in music. With 10 nominees to choose from, the Best New Artist category was full of some of the most diverse and unique talent to date. Here is a breakdown of a few of the nominees and what earned them their nominations.
Samara Joy
Thanks to her rich, intoxicating vocals, Bronx native and jazz vocalist Samara Joy not only took home the Grammy for Best New Artist, but for Best Jazz Vocal Album. While her first album titled "Samara Joy" was released in 2021, it wasn't until her sophomore album "Linger Awhile" came out in 2022 that she quickly grew in popularity. With popular songs like "Can't Get Out Of This Mood" and "Sweet Pumpkin," the 23-year-old singer pulls inspiration from artists like Billie Holiday, Sarah Vaughan and Ella Fitzgerald. If you're looking for an old jazz feel in the modern age, Joy's recent work is the perfect place to start.
Omar Apollo
Despite his recognition as a new artist, Omar Apollo's work in the music industry dates back to 2017. After releasing his first song "ugotme," an indie bedroom pop song with dreamy vocals and smooth guitar, Apollo began featuring on projects like Billy Lemos' "12:34 AM," Still Woozy's "Lately EP" and Joji's "Nectar." Even with this success, it wasn't until the release of his debut album "Ivory" in April of 2022 that his streams skyrocketed. With singles like "Evergreen," "Tamagotchi" and "Invincible," "Ivory" quickly solidified Apollo's presence in the alternative R&B scene.
DOMi & JD BECK
With just one album under their belt, keyboardist DOMi, 22, and drummer JD BECK,19, have already captured the attention of big names in the music industry. The jazz instrumentalist duo was the first group to sign to Anderson .Paak's label APESHIT. With features like Thundercat, Herbie Hancock and Mac DeMarco, it's no surprise their debut album "NOT TiGHT" earned them a Grammy nomination. Even with such a small discography, DOMi & JD BECK's talent speaks for itself. The group co-wrote Silk Sonic's "Skate," collaborated on a remix of Thundercat's "Them Changes" and worked with Eric Andre, thereby proving how diverse their musical abilities really are.
Muni Long
Similar to other artists nominated, Muni Long's fame didn't happen overnight. Long has been releasing music since her first album "Jukebox" in 2009 (released under her real name Priscilla Renea). While her first project was received well, most of the R&B singer's popularity came with the release of her 2022 album "Public Displays of Affection: The Album." From her smooth vocals and honest lyrics, Long became an instant sensation shortly after dropping "Hrs & Hrs," a song off of her newest release. Long's newfound fame has allowed her to work with artists like John Legend, Eric Bellinger and Babyface. After years of releasing music and co-writing behind the scenes, Long's recent work shows there's no sign of her slowing down.
Wet Leg
While Wet Leg's self-titled debut album earned them a total of three Grammy nominations, the indie rock band has been gaining traction since their first single "Chaise Lounge." The single, along with others like "Wet Dream" and "Too Late Now" only increased anticipation for their album until its 2022 release. While the group didn't win Best New Artist, the band won both Best Alternative Music Album and Best Alternative Music Performance. If you're looking for something new to listen to, Wet Leg describes themselves as "Sad music for party people, and party music for sad people."
With such a wide variety of talented artists, it's almost impossible to choose who deserves the award. Be sure to check out each respective artist (along with the other nominees) on all streaming platforms.