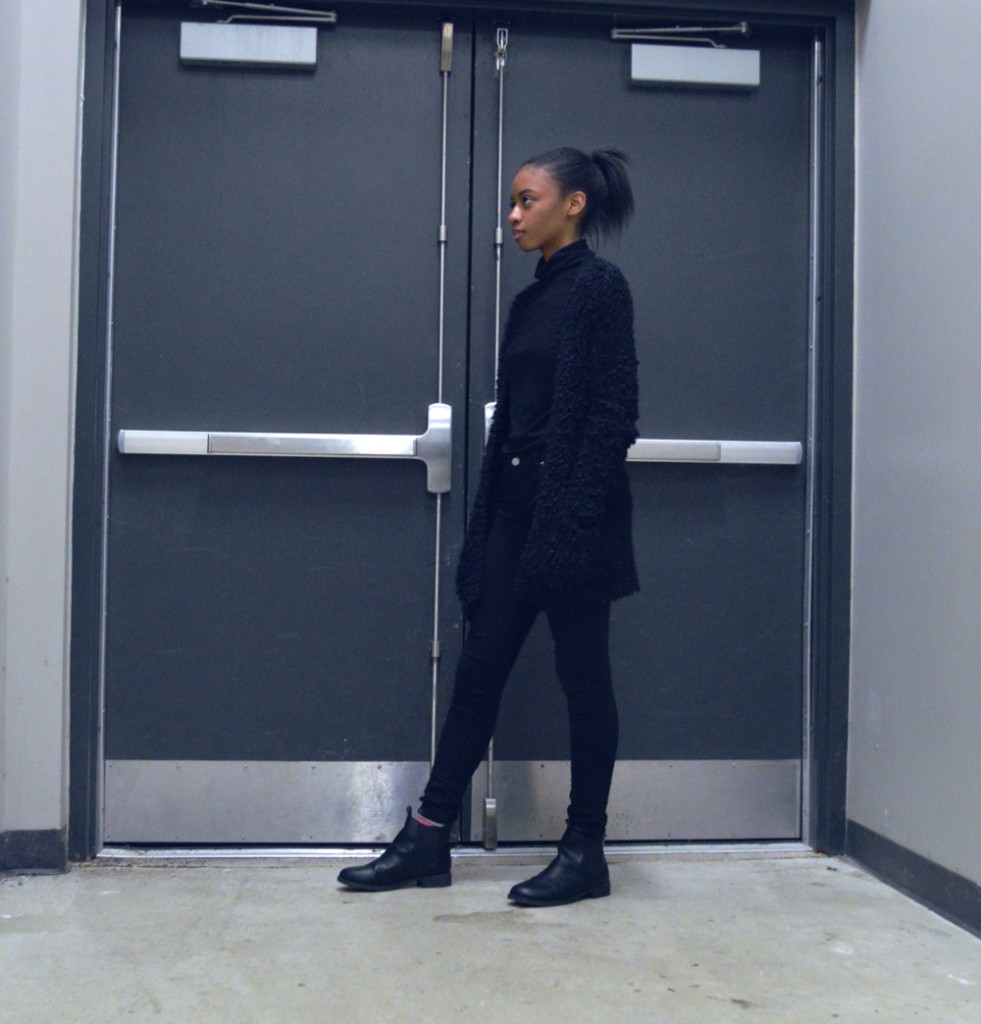 Krystal Richmond, design and merchandising, sophomore
Wearing: H&M top and shoes and ASOS jeans.
The Triangle: Who is your style inspiration?
Krystal: I'm inspired by Rihanna's confidence. But I'm not really inspired by anyone or anything specific, just my surroundings, and pictures I see on the Internet.
TT: What do you wear to stay warm in the winter?
KR: In the winter, I mainly wear oversized sweatshirts and sometimes turtlenecks.
TT: What are five articles of clothing that are essential to you in the winter?
KR: Sweatshirt, hoodie, turtleneck, chunky cardigan and a warm coat. I like to wear sweatshirts and hoodies because they're warm and comfortable for those 8 a.m. days. I wear turtlenecks on days when I want to look like I put more effort into my outfit than I actually did. Cardigans are a staple for me because I can layer and get some wear out of my short sleeve shirts. Lastly, a warm coat is essential because no one wants to get sick during the winter term.
TT: How has your style changed from when you were younger?
KR: It's the complete opposite. When I was younger, I wore whatever my Mom bought me, so it was a lot of colorful things, dresses and that kind of stuff. I wear the complete opposite now, so less color and nothing girly.
TT: What do you think has most influenced your style?
KR: I think I would say my attitude. I used to be really insecure about my size because people would always make fun of me for being tall and skinny. When I stopped caring, I started to wear what I felt most comfortable in which happens to be basics.
TT: If you had an unlimited amount of money to buy one article of clothing, what would you buy?
KR: I would buy a pair of Dior patent leather boots from their autumn/winter 2015-16 ready-to-wear show.