In an age dominated by the insatiable tendencies of a consumer culture, shoppers have been conditioned to make purchases with little discretion. At Art in the Age of Mechanical Reproduction, their carefully curated selection of refined goods aims to make you think twice about the goods you purchase.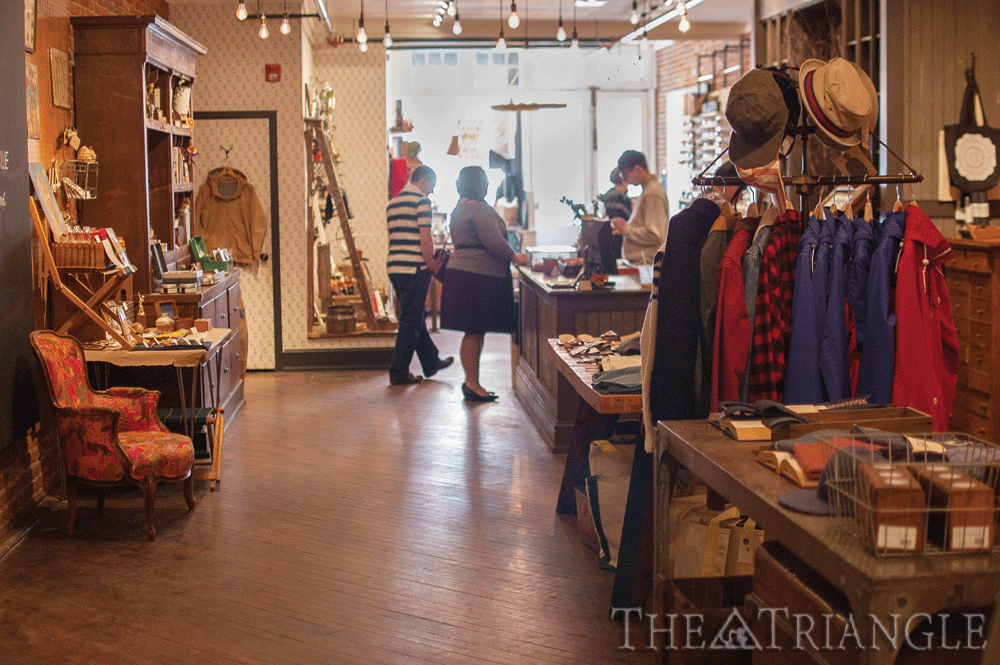 Located in the heart of Old City at 116 N. 3rd St., the flagship location of the lifestyle boutique does just as its name implies. Art in the Age, which opened in 2008, touts an eclectic selection of artisan goods, from men's and women's clothing to organic spirits, leather goods, stationery, coffee table books, wall planters, fragrances and even handmade quilts. 
Along with making their own brand of root, sage and rhubarb-flavored spirits, Art in the Age produces their own line of t-shirt and stationery designs. The store also features a gallery space, hosts events with live music and has rotating exhibitions featuring local artists and craftsmen.
"The store really stands as … the physical manifestation of the brand," store manager Bob Myaing said. 
He works with both locally and nationally based vendors and collaborates with them when possible to produce one-of-a-kind versions of their products. This past fall, for example, Art in the Age worked with the Design Center at Philadelphia University and Norman Porter. The collaboration yielded a line of duck pants made by the Olde Kensington-based manufacturer that used prints from the Design Center's archives of over 3,000 swatches and garments as lining for the pockets. Another shirt by California-based brand Taylor Stitch uses an archival print of a hog jumping over a fence of nails.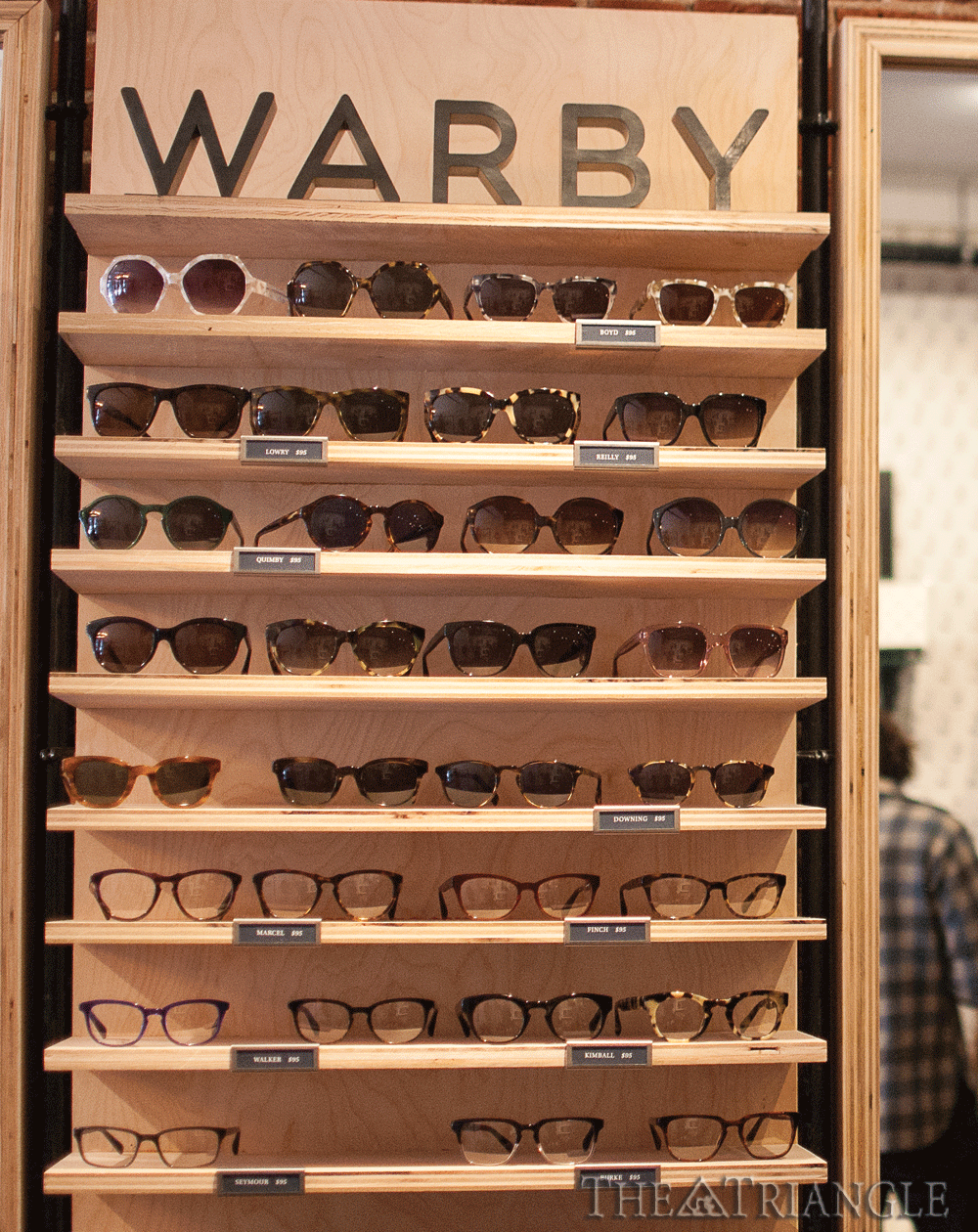 The boutique's partnership with eyewear brand Warby Parker is also a significant facet of their business, according to Myaing. Warby Parker, based in New York, was founded by two graduates of The Wharton School of the University of Pennsylvania, making the growing web-based retailer intrinsically tied to Philadelphia. 
Aside from the brand's own showrooms in New York City, Art in the Age is their largest partnership location and one of the only independent boutiques to carry Warby Parker products. They even have two of their own dedicated brand representatives in the store.
The gallery space, which Myaing refers to as more of a marketplace, allows Art in the Age to bring in local vendors and artisans and provide them with a place to showcase their wares.
"It's kind of like a flea market that lives in our store," Myaing said. 
These exhibitions often last up to two months, and past vendors have ranged from ceramicists to vintage retailers and leatherworkers. The newest exhibit features Search + Rescue, an industrial salvage company that can otherwise be found making the Philadelphia flea market circuit. According to Myaing, Search + Rescue carries products such as vintage footlockers, chore coats and even old signage that they store in their extensive Port Richmond warehouse.
"I think we facilitate something different than most of the galleries … in the neighborhood," Myaing said. "Most of the galleries are strictly fine art, whereas Art in the Age works with vendors to embellish the store while providing them with a platform to showcase their work in a way the customer can understand."
"It's only getting more and more diverse," Myaing said about Art and the Age's customer base. The crossover between older and younger customers is what Myaing finds most interesting, to see individuals from different generations get excited over the same brand of shirt or jacket. He notes that Art in the Age is facilitating the change in how the younger customer is shopping, in allowing them to buy fewer but higher quality products. The store also aims to stock brands that could not be found elsewhere in Philadelphia.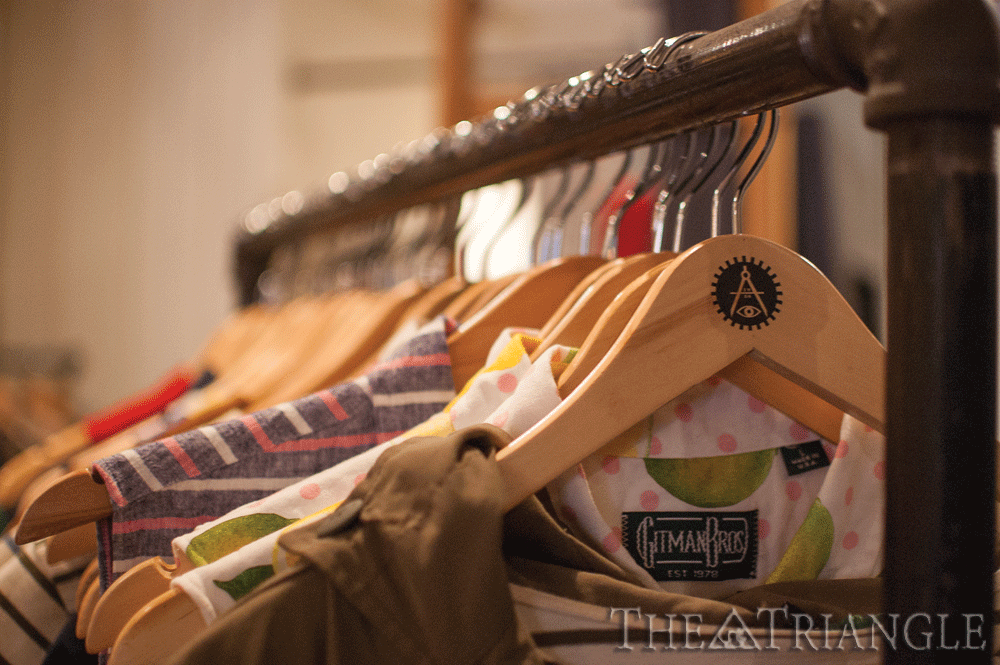 One unique collection of products carried by Art in the Age is a line of Gitman Brothers shirts. The shirt makers, based in central Pennsylvania, provide the store's buyers with a selection of styles that they produce every season along with a selection of fabrics. According to Myaing, Gitman Brothers product is made on-demand, so each vendor ends up carrying a unique collection. 
For spring, Art in the Age bought a line of sleeveless shirt dresses for women, in a blue linen fabric with subtle red and white stripes and a tie belt detail. This print, Myaing said, is likely to be found in men's shirts in other stores across the state. However, Art in the Age bought a reversed version of the fabric, with red and blue stripes on a white background, for a series of men's oxford shirts.
Another piece Myaing thinks will resonate with the Art in the Age customer is a solid short-sleeved seersucker shirt from Woolrich, as the traditional two-tone version of the fabric can be tricky to style. In the fall, the store will also be one of the first locations to stock a new line, Woolrich White, from the Pennsylvania-based company.
Myaing, who serves as one of the primary buyers for the store, says that knowing a brand will not be carried elsewhere in Philadelphia is often an incentive to purchase. 
"Clothing is really the bread and butter of the store's business," he said, while their liquor brand and apothecary offerings fill in the gaps and help to establish Art in the Age as a lifestyle brand. 
"Quality is considered first and foremost," Myaing said, but he is also interested in what the brand is about and whether it can be found in other places nearby. He also looks for pieces that are made in America and that a customer will be interested in for more than one season.
"There's plenty of other stores for that," Myaing said, "and we're trying to do something a little different."