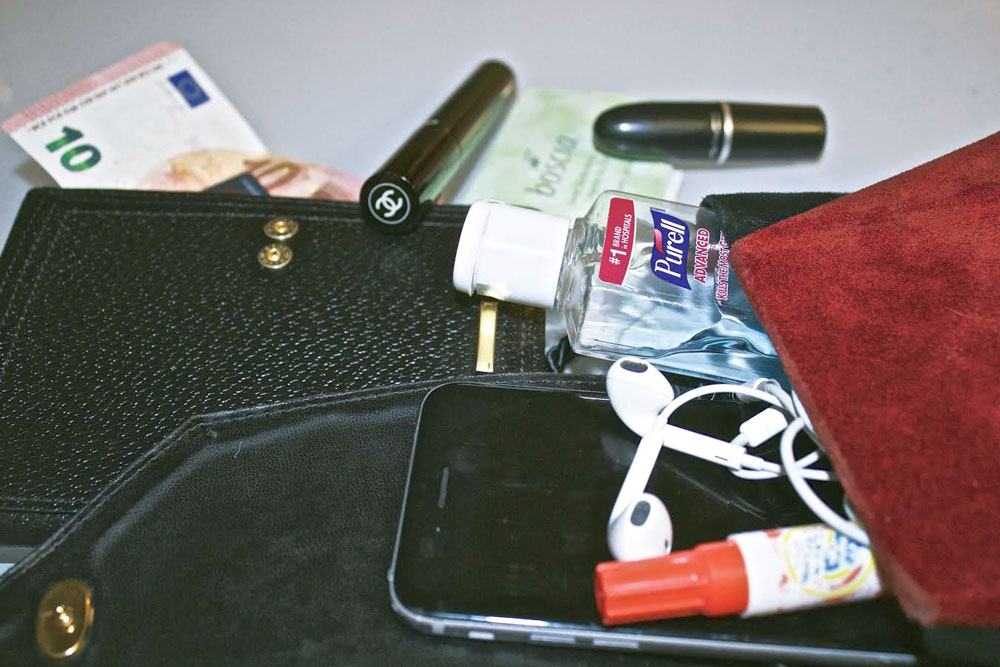 In today's world, bags are essential tools, both to carry what you need for the day and to make a fashion statement. No matter whether you choose a satchel, a tote or a clutch, you're bound to toss everything and anything in them. What's inside says a good deal about, well, you.
This week, The Triangle talked to third-year design and merchandising major Samantha Schiano, taking a look inside her purse.
Currently studying abroad in Florence, Italy, this native New Yorker carries around the basics and more. Of course, when anyone travels overseas, their passport should always be close by.
Schiano keeps her passport in a black wallet along with her euros and credit cards. She said a wallet big enough to fit her passport is an absolute must-have for any traveler.
Earphones and a cell phone are always on hand for Schiano as well, so she can listen to music as she walks to class.
Sometimes your makeup has a mind of its own. Schiano has a go-to makeup kit to keep her makeup fresh all day. Boscia blotting tissues help blot the excess oil and makeup on the skin. It's an absolute lifesaver for oily skin, Schiano said.
She also always carries Glossier lip balm, which preps her lips daily for a pink lipstick from MAC Cosmetics. Her Chanel mascara provides an instant touch-up for the eyes.
If Schiano stains her white tee during the day, a Tide-to-Go pen is there to save the day. This way, if she spills things on her clothing, she has a quick fix. Last is Schiano's hand sanitizer — an antibacterial lifesaver.
It seems that Schiano's got the perfect amount of everyday essentials. With fresh makeup, stain-free clothes and other items, it's safe to say she can explore Florence without any distractions.