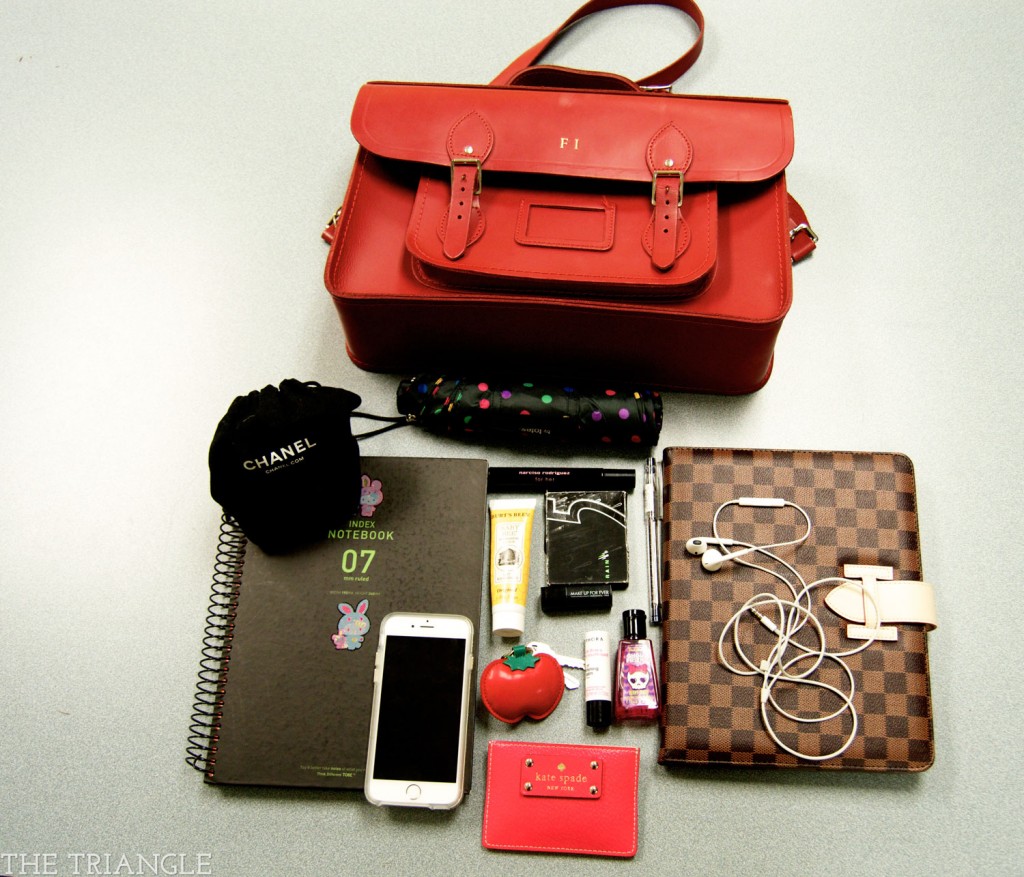 Febby Irenika, a senior business and entrepreneurship student, empties her red embossed Cambridge satchel to show us her daily essentials.
– She carries a packet of gum is to keep her breath fresh.
– Her Totes polka dot umbrella is a must because the weather is unpredictable with April showers.
– Her pink Kate Spade cardholder is easy to find in her big satchel and is lighter than carrying her wallet.
– Her iPad comes in handy in class.
– A Chanel charger holder keeps her cords organized.
– The Pilot Hi-Tec navy blue pen is one of her favorite pens. She loves the fine tip!
– She always carries her Burt's Bees hand cream to keep her hands hydrated, and her Sephora lip balm to keep her lips moisturized.
– She has hand sanitizer to keep hands clean and germ free.
– She loves the smell of her Narciso Rodriguez perfume.
– Her Make Up For Ever nude lipstick adds neutral color to her lips
– She can't leave the house without her iPhone 6 because, "It's important to keep up with the media, and I am always checking Buzzfeed," she said.
– Her tomato keychain is unique and different.
– She also has Korean notebook from H Mart.
– She always carries her headphones because "[she] likes to listen to music while [she's] walking."