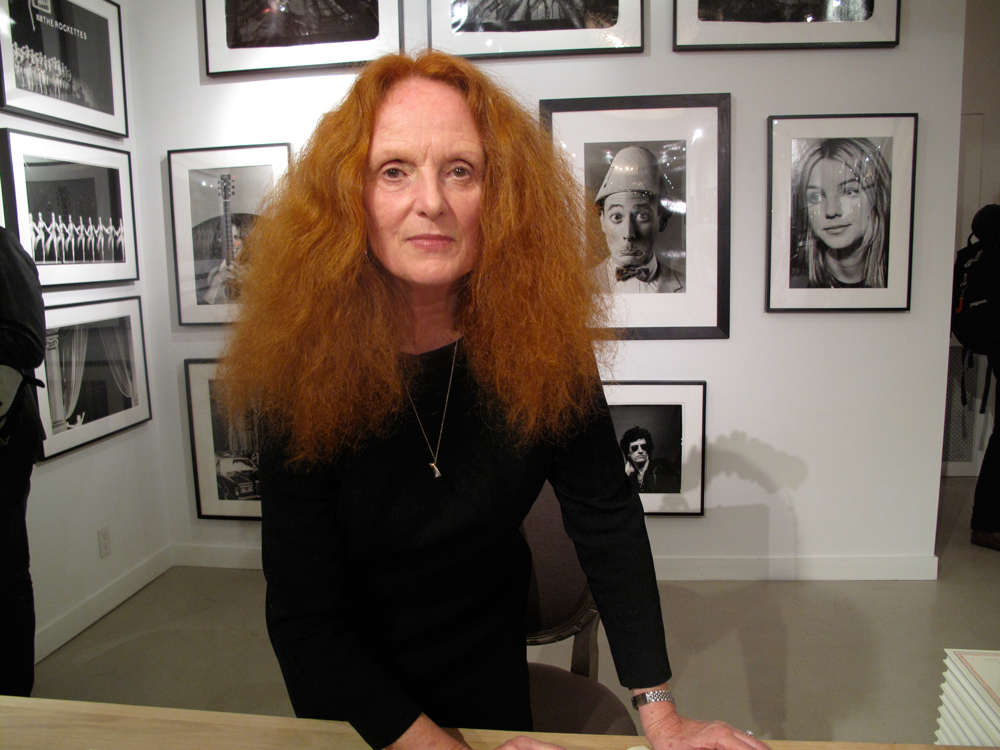 Grace Coddington, longtime creative director for American Vogue, will be leaving her position of almost 30 years. First announced by the Business of Fashion Jan. 20. The legendary fashion stylist will take on the role as a creative director instead, as she pursues various projects outside the magazine. Throughout her time at Vogue, Coddington was known for being one of the greatest and strongest forces behind the magazine's editorial shoots.
Although she will be leaving her position as creative director, Coddington will still continue to produce at least four editorial shoots a year for Vogue, but will be represented by agency Great Bowery instead. Great Bowery currently represents photographers including Annie Leibovitz, Inez and Vinoodh, Nick Knight and Bruce Weber. The shift will allow her to work on external ventures, including an upcoming fragrance collaboration with Comme des Garcons, BoF reported.
The 74-year-old stylist began her career at Vogue in 1988, and quickly became the right-hand woman of Editor-in-Chief Anna Wintour. During her time as a creative director, Coddington worked with acclaimed photographers, including Steven Meisel, Annie Leibovitz, Mario Testino and Arthur Elgort. She also helped create many iconic Vogue editorial spreads, most notably Once Upon A Time — published December 2003 — featuring supermodel Natalia Vodianova as the titular character from Alice in Wonderland and a cast of iconic designers including Tom Ford and Christian Lacroix as other fairytale characters.
In her exclusive interview with Business of Fashion, Coddington said, "I'm not running away from Vogue, because it has opened so many doors. But it will be nice to collaborate, and nice to go out [and] give talks to people. It's just another approach. I'm certainly not going into retirement. I don't want to sit around."