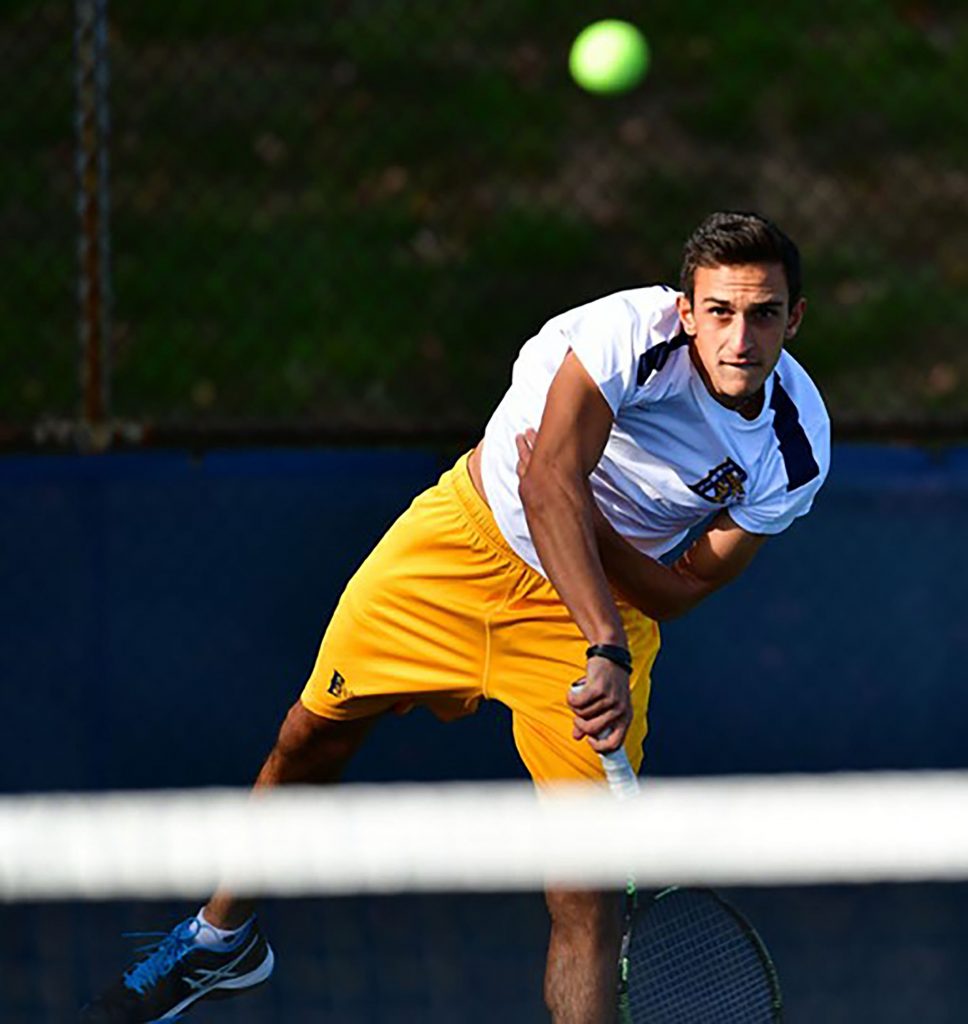 The Drexel University men's and women's tennis teams pulled out impressive performances this weekend at the Farnsworth and Drexel Invitationals.
The men traveled to Princeton, New Jersey to participate in the Farnsworth Invitational.
Bernard Tefel and Sinan Orhon advanced to the championship of Flight A doubles after they beat their St. John's University and Middlebury College counterparts.
Orhon also played impressively in singles matches. He lost in the finals of Flight B Singles, 7-5 and 6-4 to Lars Schouten of Marist College.
The other Dragons doubles pair, Xandy Hammitt and Balaji Lakshmanan, lost in their finals round of Flight C Doubles to their Princeton University opponents.
The men will return to action next weekend when they travel across town for the Temple University Invitational.
The women's team played on their home turf at Vidas Courts for the Drexel Invitational. The Dragons faced off against the University of Delaware and Villanova University. The women had some success, taking wins in seven of the 12 matches played.
In the matches against Delaware, Drexel was victorious in singles matches, winning all four. Salma Ziouti played from the first spot defeating Sarah Hall, 6-2 and 6-1. Kendra Bunch won 6-3, 3-6, 10-7 over Amanda Studnicki. Ghita Benhadi and Clary Rodriguez Cruz also took down their Delaware opponents in three games each.
During doubles play, Benhadi and Bunch paired up to take down their opponents, 6-1, 6-1. Mya Fuentes and Marta Martinez came back to defeat their counterparts in three sets.
Anisiya Simpson brought the Dragons their only win in singles play against Villanova.
The women were supposed to play Temple as well; however, weather conditions led to a cancellation.
The women will return to action at the Northeast Regionals right next door at the University of Pennsylvania.