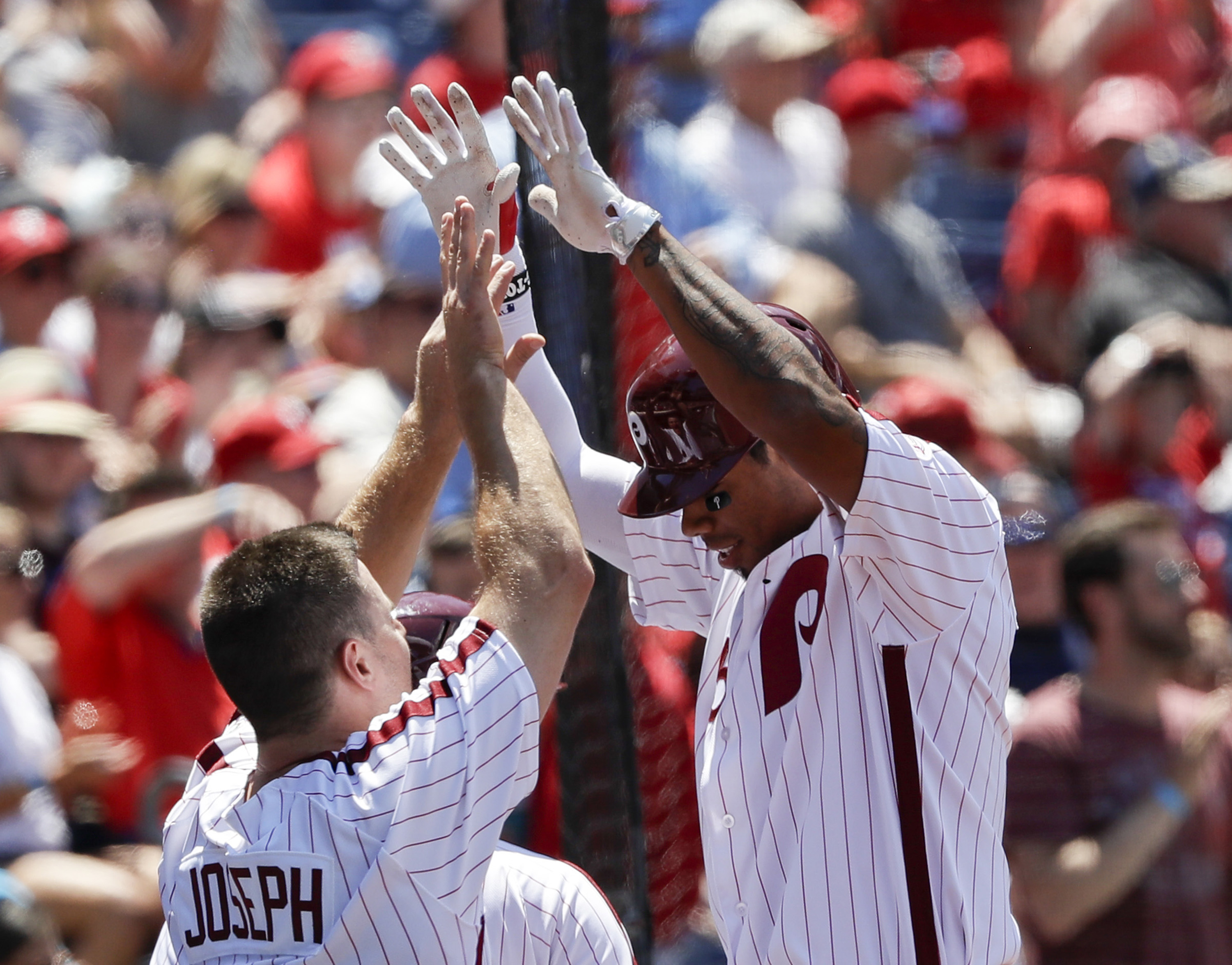 The Philadelphia Phillies hosted the San Diego Padres at Citizens Bank Park for a three-game series July 7 through July 9. Philadelphia lost the first two games and won the third.
The first game was a close 4-3 loss for the Phillies. In the top of the first inning, Jose Pirela hit his fourth home run of the season, driving a fly ball to left center field to put the Padres up 1-0.
During the top of the fifth inning, Austin Hedges hit his 13th home run of the season to increase the Padres' lead to 3-1. The Phillies were able to turn it around in the bottom of the seventh inning when Daniel Nava grounded out, but advanced Nick Williams to third base and Cameron Rupp to home plate.
The Phillies tied the score 3-3 in the seventh inning when Freddy Galvis hit a ground ball single to score Nick Williams. Then they held the Padres scoreless in the eighth inning.
In the last inning, Austin Hedges hit a sacrifice fly ball right to center field which was caught by Odubel Herrera but led to an RBI as Cory Spangenberg crossed home plate for the Padres.
The second game was another close one with the Phillies losing 2-1. It was a scoreless contest until the fifth inning when Maikel Franco hit a fly ball to left field for his 13th homer of the season.
At the top of the seventh, Carlos Asuaje hit a triple to center field, driving in Hunter Renfroe to tie the game. A single on a ground ball by Austin Hedges drove in Asuaje for the final run of the game.
After their fifth straight loss in the past week, the Phillies came back July 9 for the third game against the Padres to close this series.
Nick Williams and Cameron Rupp both had solo homers in the second inning and Freddy Galvis scored in the third while also driving Aaron Altherr home. Odubel Herrera hit a homerun to right center field in the sixth, and the Phillies were up 5-0.
Altherr hit his 14th home run and Freddy Galvis had his 10th of the season in the seventh inning. The Padres didn't find home plate until the ninth inning when Hector Sanchez got out on a sacrifice fly to right field that drove Erick Aybar home. The Phillies then finished the job, ending the game 7-1.
This was a season high home runs in a game for the Phillies this season.
"We should have probably saved three of those home runs for another day. It shows you what the guys are capable of doing," said Phillies manager Pete Mackanin.
The Phillies have been on a break this week due to the All-Star Game but will return to action on the road July 14-19 to play triple-headers against the Milwaukee Brewers and then the Miami Marlins.