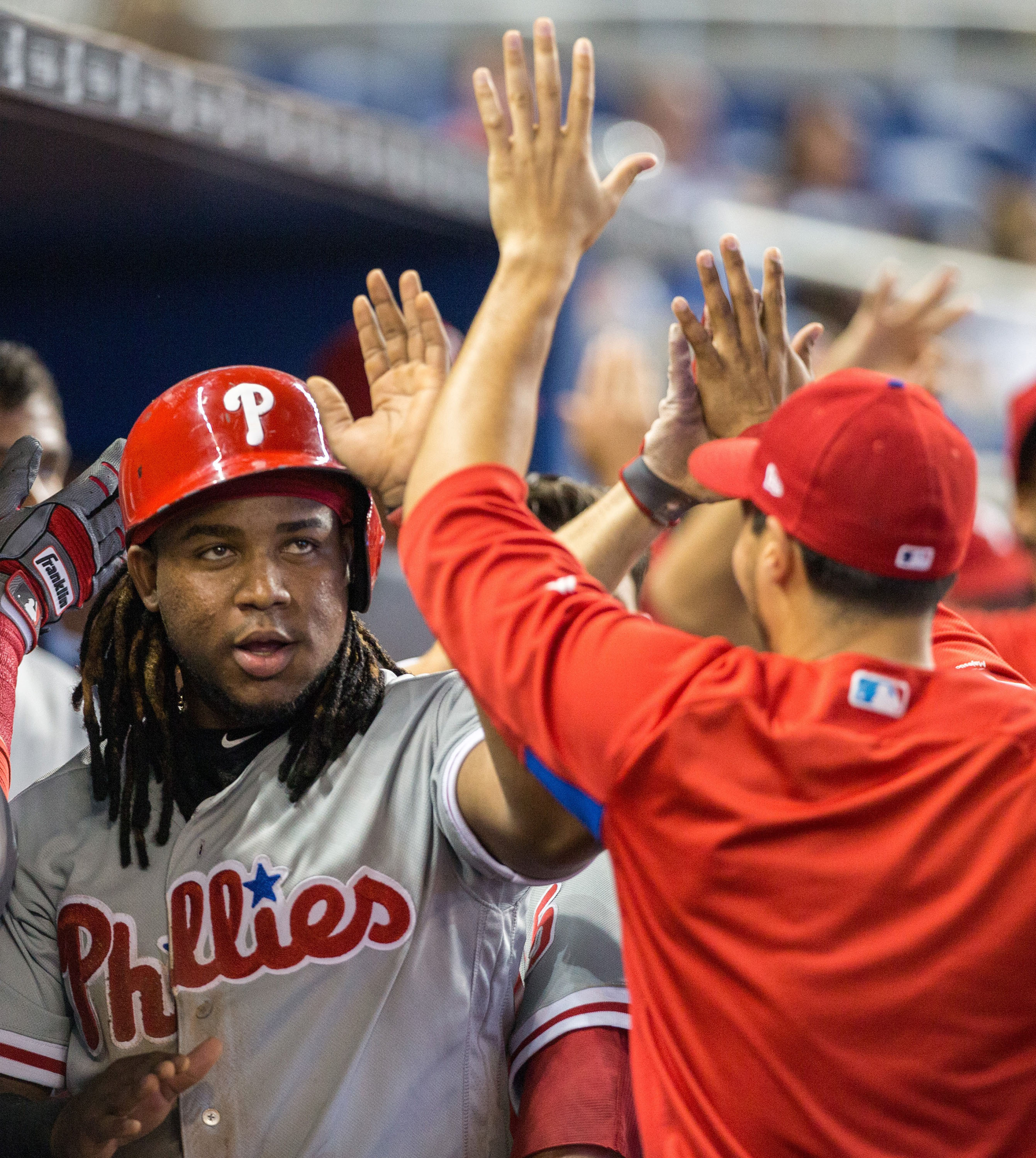 After defeating the Boston Red Sox July 31, 3-1, the best team in the major league currently, and winning a four-game series against the Miami Marlins Aug. 2-5, the Phillies took on the Arizona Diamondbacks Aug. 6-8.
In the first game of the three-game series, the Diamondbacks won 3-2 after a tied game at the end of the ninth inning forced extra innings. The Diamondbacks had the final run in the 14th inning to secure the win.
Up until the ninth inning, the Phillies had held the Diamondbacks scoreless, but David Peralta stepped up to the plate and hit his 18th home run this season which gave the Diamondbacks a small hope of tying the game.
Then, Diamondback Steven Souza Jr. hit a single that allowed Eduardo Escobar to score ending the inning 2-2.
In the 14th inning, it was a solo home run from David Peralta that secured the win for the Diamondbacks.
The second game of the series occurred Aug. 7 with the Phillies coming back in the eighth inning to win the game 5-2.
Phillies pitcher Nick Pivetta has had an amazing season so far this year, and he was ready to take on the Diamondbacks. He pitched six scoreless innings for this game. In his last two starts, he has only allowed two runs in the 12 innings he's played.
In the top of the third inning, Phillies' Nick Williams hit a solo home run to put them on the board first.
With the Diamondbacks still without any runs, the Phillies scored another four runs at the top of the eighth inning. The first run came when Cesar Hernandez made it to the bases after a throwing error from the Diamondbacks.
Then, Asdrubal Cabrera doubled to center field with the bases loaded, allowing Rhys Hoskins and Williams to score.
With Cabrera on second and Carlos Santana on third, the final run came from Santana as he ran in after a single from Jorge Alfaro.
The Diamondbacks scored two runs in the bottom of the eighth, but it wouldn't be enough to surpass the Phillies' five runs.
The final game of the series began Aug. 8 in Phoenix.
A scoreless night for the Phillies occurred as the Diamondbacks won 6-0. An unfortunate loss for the Phillies, but as of Aug. 8 they were still 0.5 games ahead of the Atlanta Braves to lead the National League East.
It will be crucial for the Phillies to put the two losses to the Diamondbacks behind them as they have a couple of big series coming up.
Beginning Aug. 10, the Phillies will travel to face the San Diego Padres. After this three-game series, they move on to host the Boston Red Sox Aug. 14 and 15 before a four-game series against the New York Mets Aug. 16-19.
For the latest news on the Phillies, visit https://www.mlb.com/phillies.