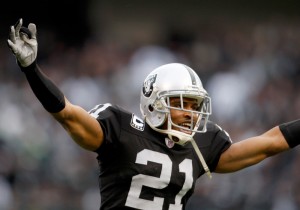 Football fans can breathe easy as the NFL lockout was lifted July 25. The National Football League Players Association agreed to ratify a new collective bargaining agreement. Although most knew the deal was inevitable, there was a still anxiety among fans that the deal would not occur in time, impacting the regular season games. Though the Hall of Fame game was lost to the lockout, no other games will be missed and training camp will start relatively on time.
With the agreement comes an abbreviated free agency period that will condense three months of contract negotiations and trade talks into little more than a week before the preseason games start.
The shortened off-season creates a large hurdle for a lot of under-established teams, as training camps will have to be abbreviated. However, the biggest impact will be on teams that have a new quarterbacks and coaches. Even teams that acquire veteran quarterbacks will be at a disadvantage because they will have significantly less time to learn the team's system before they are thrown into a game. The lockout has hindered the development of the promising young rookie quarterbacks that were drafted in the first round of this year's draft.
Teams that have put all their faith in their rookie quarterbacks will be searching for veterans to mentor them through camps and the preseason so they can be ready for the regular season. The Minnesota Vikings acquired Donavan McNabb from the Washington Redskins for this reason.
Minnesota is reluctant to start a rookie because of the shortened off-season, so McNabb will likely get the starting job— but on a very short leash. The Tennessee Titans have taken the same approach by signing Matt Hasselbeck. He is a more than capable starter, but his age and history of injuries made him expendable in Seattle. Jake Locker has the skills to take the Titans starting job, but Tennessee will be cautious not to throw him into the fire too soon.
The Carolina Panthers, who selected Cam Newton with the first overall pick in this year's draft, haven't expressed any interest in acquiring a veteran to even back up Newton. It's risky, but the Panthers are starting from the absolute bottom. As a result, they really don't have very high expectations for this season.
Another key factor of the shortened off-season is trying to keep players that are familiar with the team. Anything that will make the learning curve easier will give a team a better chance at winning.
The New York Jets re-signed wide receiver Santonio Holmes; the Panthers re-signed running back DeAngelo Williams and defensive end Charles Johnson. Johnson is by far the Panthers' best pass rusher after they lost Julius Peppers in free agency last year. Plaxico Burress is rumored to be narrowing down his choice of teams to the New York Giants and Pittsburg Steelers, both teams that he has already been with. The Seattle Seahawks acquired former Vikings QB Tavaris Jackson and WR Sidney Rice to promote familiarity for the offense.
Organizations are also dropping dead weight because coaches don't have time to work with unmotivated players. The Dallas Cowboys released WR Roy Williams and RB Marion Barber. The Baltimore Ravens released tight end Todd Heap, WR Derrick Mason, and RB Willis McGahee. Washington traded troubled nose tackle Albert Haynesworth to the New England Patriots, the New Orleans Saints traded underperforming RB Reggie Bush to the Miami Dolphins and San Francisco has released disappointing corner back Nate Clements after contract talks broke down.
Rumors are still swirling around the potential trade of Philadelphia Eagles QB Kevin Kolb who will possibly go to the Arizona Cardinals. San Francisco 49ers RB Frank Gore and Titans RB Chris Johnson are both holding out of training camp for a new contract.
This week has been unprecedented in terms of free agent signings. The scramble is evident for each team to get their rosters locked up for team practices.