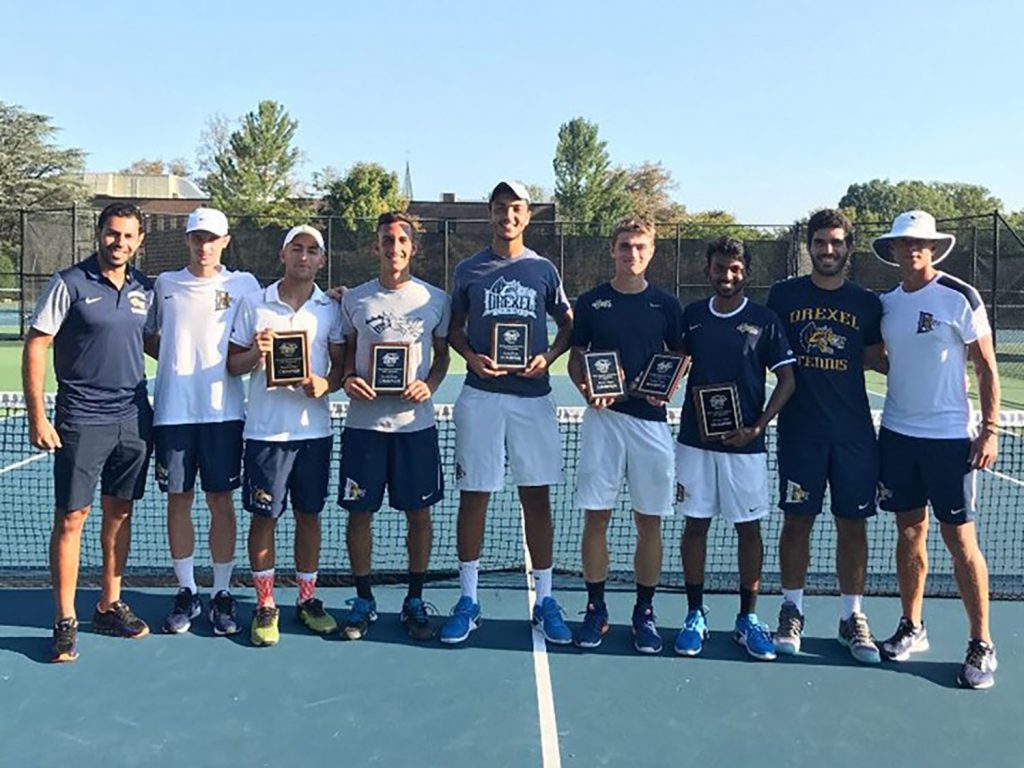 The Drexel University men's and women's tennis teams began their season with a successful opening weekend. The men's team competed at the Saint Joseph's Invitational and the women's team competed at the Cissie Leary Invitational.
The men had two single flight victories and two doubles flight triumphs. Hamza Laalej contributed with a finals win to capture a singles flight victory. He won his matches in three sets. In the semifinals he defeated Dan Tan of Saint Joseph's University 5-7, 7-5, 12-10 and then Harry Wang of Lehigh University 3-6, 7-6, 10-5 in the finals.
Xandy Hammitt also rose to the top in singles flight 4. He had a victory 6-3, 6-0 over Jimmy Purdy of Villanova University, and then defeated Danny Nomura of Villanova for the victory 6-2, 6-3.
The Dragons also had much success in doubles matchups. Sinan Orhon and Bernard Tefel took the flight 1 doubles championship defeating their La Salle University counterparts. Hammitt continued his impressive play with partner Balaji Lakshmanan with a victory over Lehigh's doubles pair.
The women's team played very well in the Cissie Leary Invitational. Ryshena Providence made it to the consolation finals for flight B singles but lost in two sets 7-5, 6-3.
In doubles, the Dragons made it to the championship match for flight A doubles. Drexel's Ghita Benhadi and Kendra Bunch played with great effort before falling short in the finals.
"This is a great start to our season… We have a long way to go and this is a solid foundation for the season," head coach Mehdi Rhazali said.
The Dragons hope to continue their success next weekend in another round of tournaments. The men's team will participate in the Army Invitational at West Point, New York, and the women will play at the Saint Joseph's Invitational on Hawk Hill.