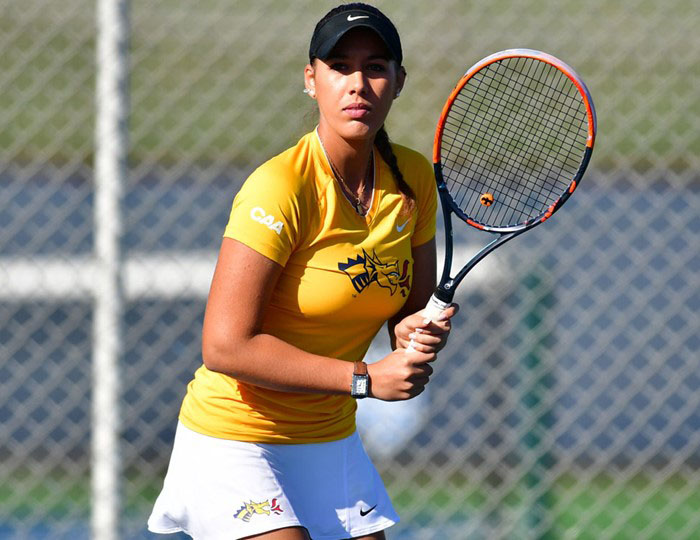 The Drexel University men's and women's tennis teams started off the week on a rough note, with the men's team losing to the New Jersey Institute of Technology Feb. 10 and the women's team losing to the University of Pennsylvania Feb. 16. However, both teams bounced back to end their weeks on a good note, against Villanova University and Stony Brook University.
The men's team faced off against NJIT earlier in the week. The loss couldn't have come at a worse time, since Drexel was on a three-game win streak. Drexel won their doubles match of the day, but on the singles side, they struggled.
Senior Balaji Lakshmanan won his match, 6-2, 6-4 and helped the doubles team get a win when he paired up with freshman Sanil Jagtiani. The other doubles team, the pairing between sophomore Youssef Lahlou and freshman Xandy Hammitt, also got a win, 6-2, but no one else could come come up with a win.
The men's team bounced back from this loss with a historic win over La Salle University, 6-1. Drexel won five of its six singles matches, and two of the three doubles matches. But what made this match historic was Drexel senior Hamza Laalej winning his singles match, marking his 54th singles victory in 81 matches, which is 10 fewer matches than his former teammate and record holder, Badr Ouabdelmoumen, took to get to 54 wins.
Junior Sinan Orhon teamed up with Laalej to win their singles match, 7-6, which was Orhon's 54th doubles win. The Lahlou and Hammitt combo won their doubles match again, 6-2. Lakshmanan, Jagtiani, Lahlou and Hammitt all won their singles matches, with the latter three going straight sets.
The Drexel women's team had a similar fate to the men's, with them losing their first match against UPenn. This was even more devastating, as this was their first loss since the start of the spring season Jan. 19.
In doubles, the first two matches were losses, and the third match with freshman Salma Ziouti and senior Clary Rodriguez Cruz was left unfinished.
In singles, Senior Kendra Bunch won her match in straight sets over Rodriguez-Benito, and junior Anisiya Simpson did the same against Nicole Berkman.
Both teams hosted matches against Villanova University Feb. 17, with the women winning 6-1 and the men losing 4-2. On the women's team, sophomore Ghita Benhadi and Bunch won their doubles match, along with the Ziouti and Cruz combo.
In singles play, Benhadi, Bunch, Ziouti, Simpson and senior Ryshena Providence all won their matches, with the only loss coming from Cruz.
On the men's side, the doubles teams all did extremely well, winning all of their matches. Their only singles win, however, came from Laalej, who won his 55th match, giving him the record for fastest time to 55 wins.
The women also bounced back, with a 4-2 win over Stony Brook University Feb. 18. Drexel dropped a rare doubles point with a loss by the Ziouti and Cruz pairing. However, Drexel came back and won four of the five singles matches.
Bunch took three sets to beat Ester Chikvashvili, but the rest, including Ziouti, Cruz and Simpson, won in straight sets.
Both the men's and women's teams will host Binghamton University at the Hecht and Hamlin Centers Feb. 23.