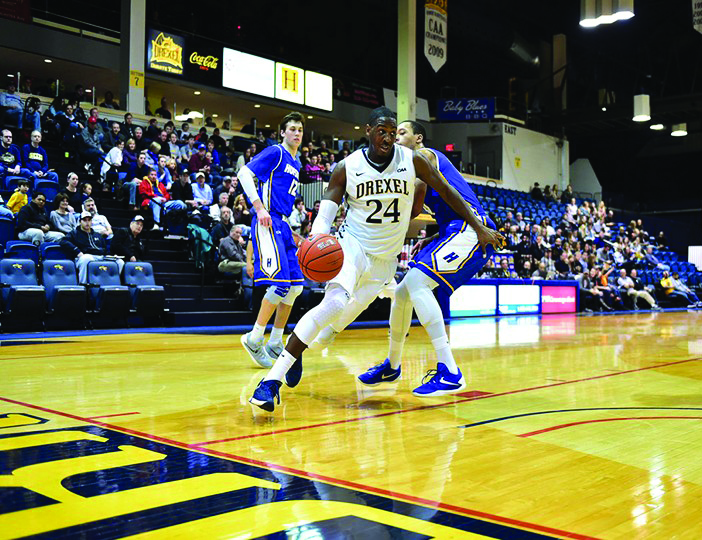 Fresh starts are often viewed for their overwhelmingly positive merits: an opportunity to shed past shortcomings and begin forging ahead on a new and more lucrative path. Drexel basketball most certainly falls under this category.
Though the Bruiser Flint era certainly had its moments of promise, the squad plummeted below levels of respectability in the last two seasons after the departure of dynamic guard Damion Lee, managing 11 wins in 2014-2015 and just 6 all of last year. It was clearly time for a change in leadership.
Enter Zach Spiker. After serving as an assistant coach at Cornell University from 2004-09, Spiker took the reigns at Army West Point, a program that itself was waist deep in a mire of mediocre-at-best recent history. But in the span of seven years, he managed to turn this historic program around, culminating in a 2015-16 campaign that featured an impressive 19-14 record that received nationwide attention, including that of the Drexel brass.
In the romantic perception of the merits of turning over a new page, many of the struggles and hurdles of a transition are simply ignored. Bringing a school out of the darkness of irrelevance is not a flip of a switch, but rather a methodically engineered process full of its fair share of attrition.
Though in the intense climate of Philadelphia, a city so replete with basketball history, patience is easier professed than practiced. Add in the fact that this school, utterly devoid of a top-class athletic program to get behind, is so starved for success and this call for pragmatism becomes even more monumental.
But the Drexel faithful who long to come out of hibernation and rejoin the local basketball conversation may have no choice but to remain silent for just a bit longer, a reality hammered home by the results of the start of this season: a pair of losses at the hands of Monmouth University Nov. 11 and Rutgers University Nov. 13. In each contest, slow starts doomed the Dragons, who could not drag themselves out of the deep first half holes that they dug for themselves. Double digit losses ensued.
But that is not to say that significant intrigue does not exist for this latest version of Drexel basketball. In each stage of his career, Zach Spiker has been praised for his recruiting prowess.
At Cornell, he was credited for creating the recruiting connections that enabled the Big Red to reel off three consecutive Ivy League titles. Over the past six seasons, the Black Knights enjoyed some of the most talented players in school history, acquired and mentored by their charismatic head coach.
This is a trend that this fan base hopes will continue in University City, and already new faces are beginning to make an impact. In his collegiate debut at Monmouth, Kurk Lee, the lightning-quick guard out of Maryland, flashed for 17 points and displayed the composure of an upperclassman under the Hawks' characteristic defensive pressure. He followed up this impressive entrance with a solid 14 points at Rutgers.
His fellow freshman backcourt mate, Iceland's own Kari Jonsson, has displayed a reliable stroke from beyond the arc. Junior Miles Overton, a transfer from Wake Forest University, promises to bring Atlantic Coastal Conference experience and leadership to go along with a knack for scoring that made him a top local recruit just a few short years ago.
And let's not forget the talent that remains from the Flint regime. Sammy Mojica continues to showcase an increasingly reliable jumpshot to go along with his slashing ability and athleticism that comes in handy on both ends of the floor. Rodney Williams has grown into a frontcourt force, demonstrated most eloquently by his 24 point effort against Rutgers.
These young Dragons will lean heavily on the senior's leadership as they evolve throughout the season.
Coach Spiker will have the opportunity to show off his team to his home crowd Nov. 18 when they tip off against Hartford University at 7 p.m.. Come out and provide a proper welcome to this new regime, and get familiar with the names that will hopefully be associated with an era of future success that Drexel so desperately deserves.