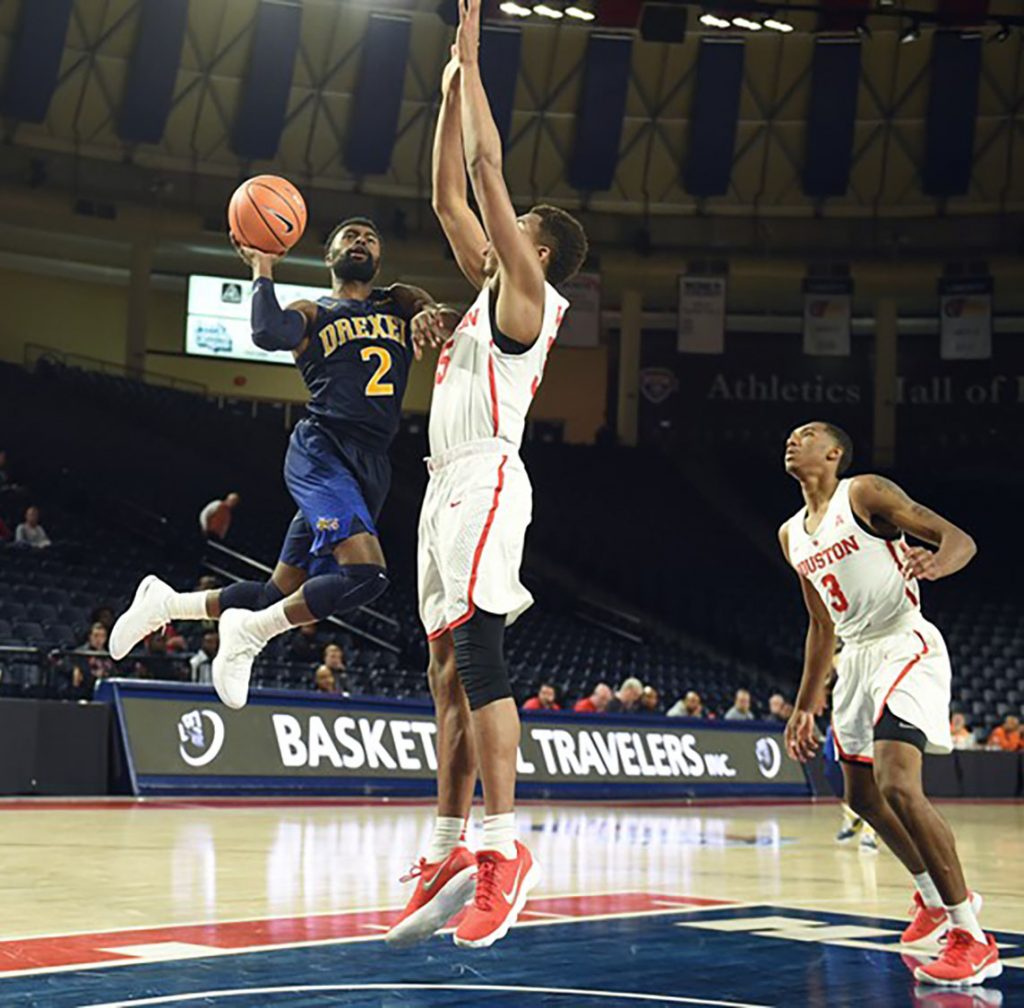 The Drexel University men's basketball team faced Rider University Dec. 2, where Drexel won 89-77. Junior Tramaine Isabell dominated as he had a career high 35 points, 13 rebounds, and three assists. Isabell shot 11 for 18 from the field and also drained four from downtown. He has kept up his dominating play this season as he is averaging 22 points, nine rebounds and three assists per game. If he keeps this up it won't be surprising to see scouts from the National Basketball Association starting to attend Drexel games.
Senior Sammy Mojica played a vital role in this game as he had 22 points, shooting 7-14 from the floor. The senior also hit key three-pointers during the stretch that helped Drexel go on a 13-3 run to end the game. Another senior that brought crucial contributions to the game was Austin Williams, who finished with 12 points and five rebounds. The two leading scorers for Rider were Dimencio Vaughn, who had 20 points, and Tyere Marshall, who finished with 23 points and 12 rebounds.
As a team Drexel has improved in some important areas. In some of the past games, the turnovers reached the high teens. However, against Rider, Drexel only turned the ball over 10 times. Drexel also shot an impressive 50 percent from the floor.
With this double-digit win under their belt, the men's basketball team traveled to La Salle University Dec. 7. After leading 43-30 after the first half, the Dragons looked to shut out La Salle, but it didn't come easily.
With 6:28 left to play, the Dragons were up 67-57. Two three-pointers and a layup from La Salle put them within two points of Drexel after a few too many missed shots and turnovers from the Dragons. But the Dragons held on to win 72-70 with only one tied score in the entire game.
Lee led the Dragons with 23 points shooting 9-for-18 from the floor. Mojica followed behind him with 19 points and six rebounds. Williams had 16 points and shot 7-for-11 from the floor. Overall, the Dragons made 52.9 percent of their field goal attempts and shot 8-13 in three-pointers. This marks the third win in a row for the Dragons.
The Dragons are now 5-4 and will look to improve their road record as they will have to play their next two games away. Their next game on the road is Dec. 10 when the Dragons travel to Robert Morris University to play the Colonials.