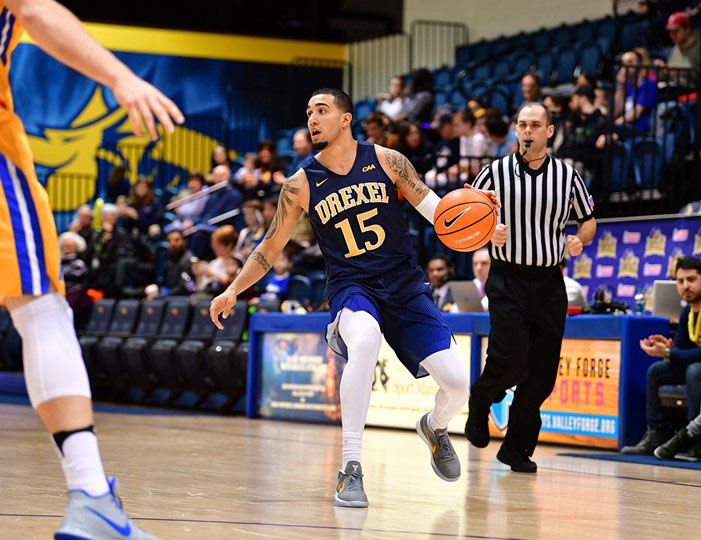 The Drexel University men's basketball team traveled to play the University of Delaware Jan. 11. The Dragons lost to Delaware by a score of 72-66.  The Dragons failed to hold onto their four-point lead. At one point, Delaware went on a 15-6 run during the second half. Junior Tramaine Isabell led Drexel with 14 points and 15 rebounds.
Despite the strong performance from Isabell, Drexel as a team managed to shoot only 20 percent from three-point range and only 62 percent from the charity stripe.  The Dragons also failed to contain junior Eric Carter who finished with 17 points and 13 rebounds for Delaware. The next time Drexel plays Delaware will be Feb. 22, except this time Delaware will be making the trip to Philadelphia.
Hofstra University came for a visit to play the Dragons Jan. 13. The Dragons lost to Hofstra by a score of 91-86. Drexel managed to come back and keep the game close after being down by 13 points at one point during the second half. Drexel struggled to guard Hofstra senior Rokas Gustys, who scored a career-high 20 points and also managed to grab 16 rebounds.
Isabell had another solid game for the Dragons as he scored 25 points to go along with five assists. Senior Sammy Mojica scored a career-high 22 points and was able to reach an impressive 1,000 points for his Drexel basketball career. He has managed to increase his points per game each of the last four years.
While Drexel lost, they managed to improve their shooting percentages. Specifically, the Dragons shot 38 percent from three-point range and 71 percent from the foul line. The Dragons now have a record of 7-13 on the season and sit second to last in the Colonial Athletic Association. Drexel will look to get back on track as they travel to Virginia to play James Madison University Jan. 20.