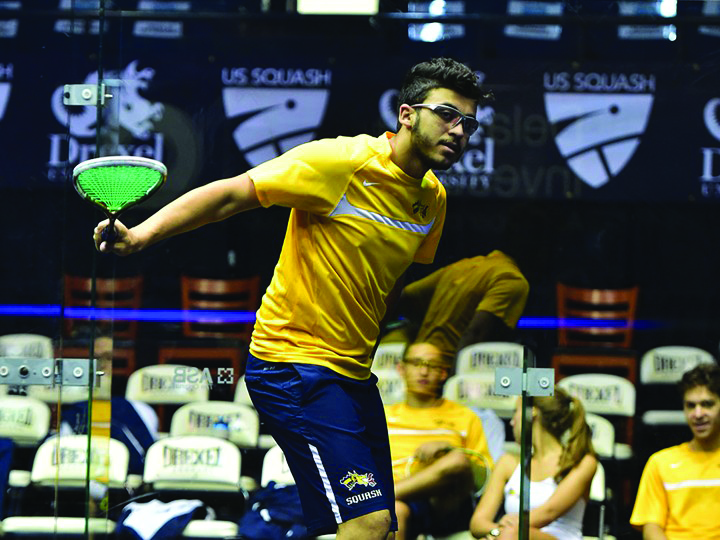 The number nine ranked Drexel University men's squash team swept the No. 18 Williams College Ephs Saturday Dec. 3. With the win, the Dragon's extended their win streak to four and improved their record to 6-2.
In five of the nine matches, the Dragons swept their opponents. Sophomore Omar El Atmas defeated Will Means in the second spot. Senior Michael Thompson, junior Luke Willemse, and junior Joshua Hughes swept their opponents in the fourth, fifth and sixth spots, respectively. Junior Noel Solomon delivered a sweep in the eighth spot.
The rest of the Dragons won their matches in four games. Freshman Lucas Rousselet and junior Cillian Dunne bounced back after losing their first game to win in four.
The men's team will host No. four ranked Harvard University to kick off the 2017 portion of their season at the Kline & Specter Squash Center Jan. 13.
The Drexel University women's squash team was not able to come away with a win against the Ephs to finish out the 2016 portion of their season. The No. 14 Dragons fell to the No. 11 Ephs 7-2.
The two Drexel victories were courtesy of junior Hayley Hughes and senior Mary Fung-A-Fat. They both swept their opponents in three games in the second and third
spots, respectively.
The women will host No. 1 Harvard Jan. 13.