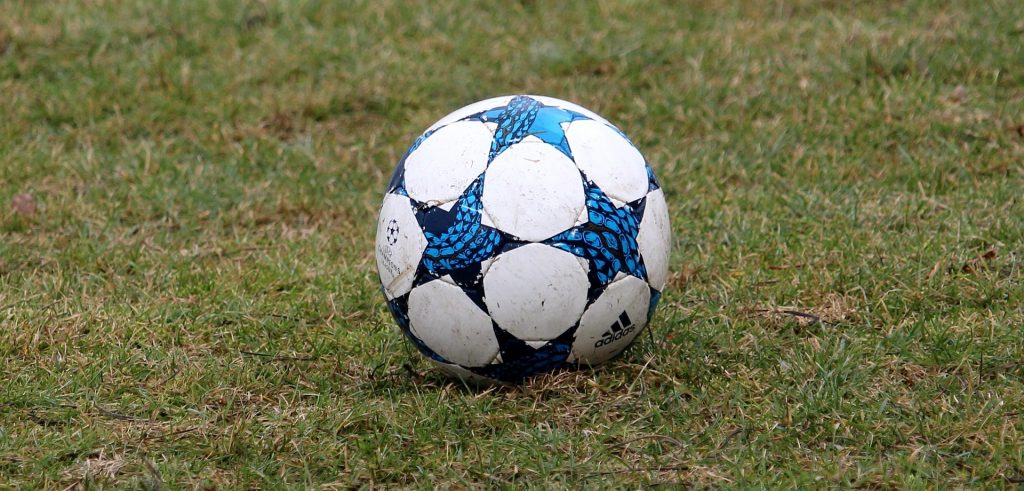 The European club season has resumed play as we inch closer and closer to crowning the kings of the continent for 2023. Luckily for us fans, we were served a great selection of quarterfinal matchups in this season's UEFA Champions League.
The randomly drawn bracket is unusual, as on one side we have a resurgence of Italian and Portuguese teams, featuring some historical teams thought of as having peaked long ago. Meanwhile, the other side of the bracket contains the usual suspects of Champions League favorites. In this article, we will be focusing on the latter.
Manchester City 4-1 Bayern Munich (On Aggregate)
Possibly the most anticipated matchup of this round, Manchester City was drawn against Bayern Munich in what was set up to be a clash of titans. At least until the beginning of April, both teams were arguably the strongest favorites for this tournament. Therefore, there were a lot of eyes on these two games.
On paper, Bayern Munich was statistically the best team in the Champions League up until this point. Bayern won eight out of eight games played while scoring a total of 21 goals and only conceding two. This also included pairs of wins against serious opponents like PSG, Barcelona and Inter Milan, all shut out by Bayern. While they were impervious in Europe, all was not quiet on the domestic front as the Bundesliga race was much closer than it should be, with Bayern even falling behind Borussia Dortmund at certain points. This, along with some discontent among the players, and an alleged scandal involving a journalist who was leaking confidential team tactics resulted in Bayern sacking their manager, Julian Nagelsmann and immediately replacing him with Thomas Tuchel, who last coached Chelsea. As good as Tuchel is, Bayern were still heading into the matchup against Man City with a completely new manager.
Speaking of the Citizens, they themselves were shaping up to be a rather scary team despite not being as consistent as Bayern. Coasting through the group stage on autopilot, the first leg against RB Leipzig in the Round of 16 exposed some weaknesses in this Man City side as they tied 1-1. This was also connected to a rather erratic run of form in all competitions. However, all doubts shut down in the second leg when Man City crushed Leipzig 7-0, with Erling Haaland grabbing five goals. Speaking of Haaland, he has been nothing short of unstoppable this season and was heading into this match with a chip on his shoulder following his previous stint with Bayern's rivals, Borussia Dortmund. So overall, the stakes couldn't have been higher.
So, on April 11, the first leg kicked off on a terribly rainy and windy night in Manchester. The fans were not sure what to expect from Tuchel's Bayern, but any hopes were soon cut down. Though Bayern did have some chances through Leroy Sane, Man City dominated the entire match in what would turn out to be one of the best team performances of any team this season, mirroring that of Pep Guardiola's legendary Barcelona team from the early 2010s. Pep rolled out a rather strange 3-2-4-1 formation with John Stones operating as a defensive midfielder behind Jack Grealish and Bernardo Silva as wingbacks, but it paid off as every single City player put in a good shift.
The constant pressing terrorized Bayern's backline but curiously the deadlock was broken when Rodri, of all people, curled in a screamer into the top corner in the first half. Once the second half started, Bayern had an extra spring in their step and pushed for an equalizer. Pep managed this brilliantly, though, as Man City's defense and Ederson in goal stood strong; meanwhile, the now fatigued Bayern were picked apart on the counter. Soon after, a victorious duel and backheel from Grealish led to a cross from Haaland which found the head of Silva who solidified the 2-0 lead. From that moment on, the floodgates opened and if not for Yann Sommer, this scoreline would've gotten out of hand. Sommer could do nothing about the third goal though, which came from another well-worked move that was finished off by Haaland. And just like that, Man City wheeled away with a 3-0 victory.
Heading into the second leg in Bayern, a comeback seemed incredibly unlikely. That being said, Bayern definitely tried and they dominated much of the possession and chances on goal in this match. In fairness, City was defending an insurmountable three-goal lead so all they had to do was sit back and pick their moments. Meanwhile, for all their possession, Sane, Kingsley Coman and Jamal Musiala were not clinical enough for the Bavarians. Man City's patience was rewarded on several occasions, most notably after a dangerous Bayern spell of possession in the second half which quickly turned into a City counterattack leaving Haaland one-on-one with Dayot Upamecano.
Unfortunately for Upamecano, who had been having a horror-show up until this point (being at fault for two of City's goals in the first leg and conceding a penalty earlier in this match), his misery was piled on even further as he slipped on the grass giving Haaland the chance to dart past him and leather the ball into the net, giving blue side of Manchester a 4-0 aggregate lead and Haaland yet another goal after he missed the aforementioned penalty. And while a handball from Manuel Akanji gave Bayern a penalty, which Joshua Kimmich scored, it was nothing but a consolation. As the referee blew his whistle for the last time, the match on the night finished 1-1 but the aggregate score was a lopsided 4-1 victory in favor of Manchester City. Unfortunately for Bayern Munich, their patch of bad form due to the managerial change came at the worst part of the season whereas Man City look to have struck gold at the best possible time, especially when you consider Premier League-leaders, Arsenal, are beginning to slip up.
Real Madrid 4-0 Chelsea (On Aggregate)
Until April 2021, Real Madrid and Chelsea had never actually played each other in an official match, but the two teams have met in the past three Champions League seasons, clashing at this very same stage of the competition last year. But Chelsea, at least, is in a very different spot this time around.
Overall, Chelsea have experienced nothing short of utter chaos this season; all stemming from the UK's harsh sanctions on Chelsea's Russian owner, Roman Abramovich, forcing him to sell the club to the American businessman, Todd Boehly. Boehly has tried to enshrine a new age at Chelsea, though this has yet to come to fruition. So far, we have seen manager Thomas Tuchel's surprise firing (and instant acquisition by Bayern), Graham Potter's hiring as replacement only to be sacked a few weeks ago and then Frank Lampard's coming back as the interim manager — Not to mention the mass influx of new players being bought in the transfer window. All this turmoil behind the scenes translated to the pitch, and Chelsea disappointingly find themselves in 11th place in the Premier League table, with the inability to garner consistent results being their biggest issue. It has been slightly better in the Champions League, though, as they topped their group, and, despite it being shaky at times, eliminated Borussia Dortmund in the Round of 16.
On the other hand, reigning champions Real Madrid are at a very interesting point of the season where if everything goes their way, it could end up being one of their best, or conversely it could be a largely forgettable one if they fell short. Coming into this season as the defending champions of both Spain and Europe, Real Madrid started off the season very strong in all competitions, dominating La Liga and then comfortably topping their Champions League group. Right before the World Cup break, and especially after coming back, however, Los Merengues hit a slump where they fell behind Barcelona in La Liga after a string of poor results. This did not carry over to the Copa del Rey or the Champions League, though, as despite going 2-0 down in the first 10 minutes to Liverpool at Anfield, Real Madrid awoke with a remarkable five-goal comeback, and along with a 1-0 return leg, Real Madrid confidently marched on as usual.
On April 12, Real Madrid welcomed Chelsea to an intimidating atmosphere in the Santiago Bernabeu for the first leg of this showdown. Despite los Merengues being heavy favorites, Chelsea actually started off on the front foot after careless defending from the home side opened up a 1v1 for João Félix within the first three minutes. However, a poor touch from Félix and a good recovery from Eder Militao turned the chance into a comfortable save for Thibaut Courtois. From that point on, Real Madrid woke up and snapped back into their typical form exhibited on the European stage. While Chelsea had a few chances, such as Raheem Sterling's tap-in which required an exquisite point-blank save from Courtois, the match was relatively safe within Real's command. More and more opportunities began falling Real Madrid's way until the breakthrough came midway through the first half when a long-ball over the top from Dani Carvajal found Vinicius Junior who cut it back. Kepa Arrizabalaga was able to get a hand on the ball, but unfortunately for Chelsea, this put it even more easily in the path of Karim Benzema who slotted it home with a simple finish.
The match continued with Vinicius and Rodrygo causing havoc for Chelsea on the wings. In the second half, Chelsea's task got even harder when Ben Chilwell was sent off for pulling down Rodrygo during a clear goal-scoring opportunity. Not too long after that Real Madrid added another goal, following a short corner which found substitute Marco Asensio at the top of the box, who then sent a low-driven shot into the bottom corner of Kepa's net. While Mason Mount did have a good shot on target in the dying minutes of the match, it was blocked by Antonio Rudiger and the game finished 2-0 in favor of the Spaniards. Overall, it was a professional and standard win by the perennial kings of Europe. That being said, Chelsea weren't completely blown apart so there was something to play for the second leg.
On April 18, the second leg of the series kicked off at Stamford Bridge in London, and knowing the situation was dire, Chelsea came out the gates swinging. The Blues heavily pressured Real Madrid's backline and were able to carve out some chances. However, due to Chelsea's lack of a striker this season and a general disconnect between their attackers, the majority of these opportunities were half-chances at best. For example, right before halftime, a cross from Reece James found Marc Cucurella, who was open in the six-yard box, but his shot was heroically saved by Courtois. Earlier, a previous cross from James had deflected up in the box, inviting N'Golo Kante to strike it on the volley, but his effort went wide. In fact, a lot of Chelsea's chances on the night fell to Kante, who often did not finish them well. But if your primary goal-threat is a box-to-box midfielder, the lack of goals is the fault of the system, not the individual player.
Knowing all they had to do was hold on to their lead, Real Madrid oozed with a calm confidence throughout the match, like they have on so many occasions in this tournament. Withstanding Chelsea's pressure, Real waited for their opportunities to strike and were extremely clinical. As Chelsea were committing numbers forward, a through-ball found Rodrygo in acres of space down the right flank. After flying past Trevoh Chalobah, the winger attempted a cross to Benzema, who missed it by just a few inches. However, the ball trickled out to Vinicius, who was able to play it back to his Brazilian compatriot for an easy finish. With an aggregate score of 3-0, it was essentially over for Chelsea and this was seen on the pitch as the match opened up, with both sides having a flurry of shots. It was only Real Madrid who were able to capitalize on this, though, when another cross from Vinicius released the forceful midfielder, Fede Valverde into the box and with a silky run he glided past Chelsea's defenders and presented Rodrygo with the ball and an open-net.
The match finished 2-0 on the night and 4-0 on aggregate. Though Chelsea had many chances, their inconsistency on the field and the chaos behind the scenes held them back. Meanwhile, the result was business as usual for Real Madrid, who foray into yet another Champions League Semifinals.
When all was said and done, the bracket lineup means Real Madrid will face Manchester City in the semifinals in a repeat of last year's tournament at this very stage. The winner of that matchup will meet either AC Milan or Inter Milan in the 2023 UEFA Champions League Final.