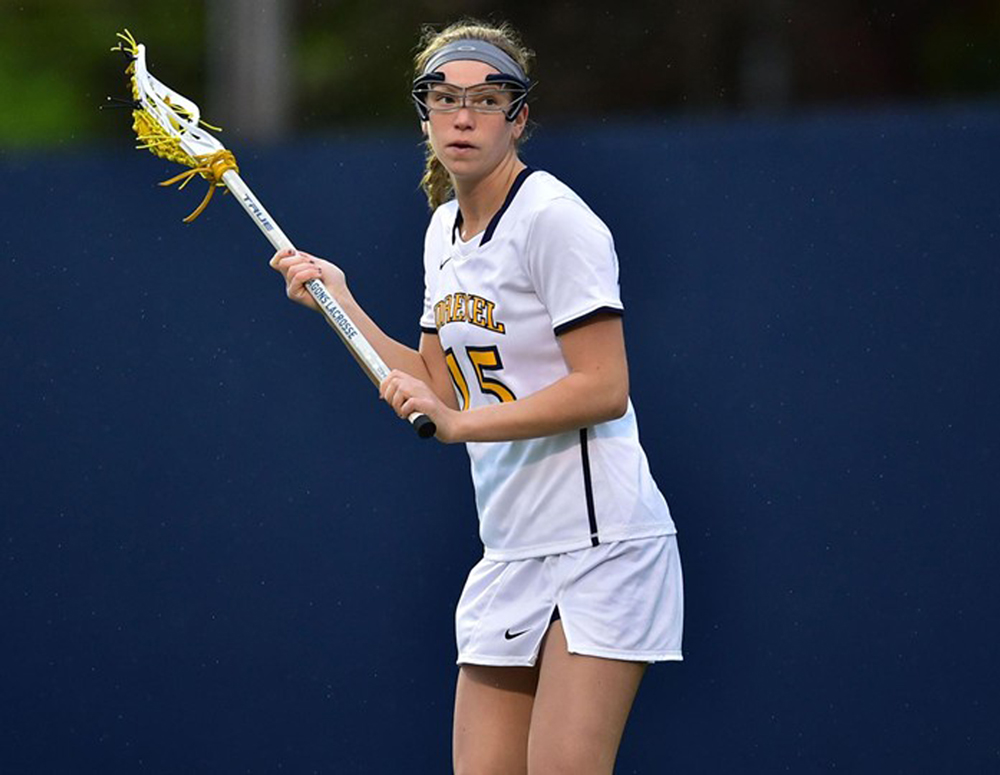 The Drexel University women's lacrosse team played the Rutgers University Scarlet Knights on March 4 at Vidas Field. After battling against each other and a cold, windy day on the field, the Dragons and Scarlet Knights found themselves tied at the end of the second frame 8-8 to send them into overtime. A single goal by Rutgers junior Kerri Puckhaber approximately five minutes in sealed the deal for the Scarlet Knights with a final score of 9-8.
To open the first frame, a draw control by Drexel allowed the Dragons to score less than two minutes in. Junior Alex Beilman made the first shot off an assist by senior Caroline Thiele. Six minutes passed before the Scarlet Knights responded, scoring their first goal with 22:21 left to play.
After a foul on Thiele, Rutgers scored again on a free position attempt to lead 2-1. Drexel junior Nadia Pelham-Lacey would score her first of four goals of the game with 19:29 to play to tie the game.
The Scarlet Knights then went on a 3-0 scoring run over the next 10 minutes to lead 5-2. A final goal of the first frame by Pelham-Lacey with an assist from Thiele left the Dragons trailing by two with 7:56 left to play. The teams finished the first frame with the Scarlet Knights leading the Dragons 5-3.
The Scarlet Knights opened the second frame with a goal from redshirt junior Nicole Kopyta. The Dragons responded with a 3-0 scoring run to bring the score tied 6-6. Pelham-Lacey had back to back goals to total her four goals of the game, and senior Devin Nihill also scored.
Rutgers came back with a 2-0 scoring run for their team to lead again 8-6, but the Dragons refused to give up. With 7:38 left to play, the Dragons scored two more goals to tie the game 8-8 and to demand the game continue to overtime. The two goals came from sophomore Maggie Stetson and Nihill both with assists from Pelham-Lacey. Nihill's goal hit the net with only 27 seconds left to play.
Overtime began with a draw control by Stetson to gain possession for the Dragons. A shot by Thiele went wide 1:50 into the extra period. Then, four minutes in, Pelham-Lacey shot the ball towards the goal but it was saved by Scarlet Knights junior goalkeeper Bianca Dente, recording her ninth save of the game. An unfortunate goal from Rutgers junior Kerri Puckhaber ended the game with a loss for the Dragons.
The Dragons now have one week to prepare to host the Villanova University Wildcats March 11 at Vidas Field starting at 1 p.m.