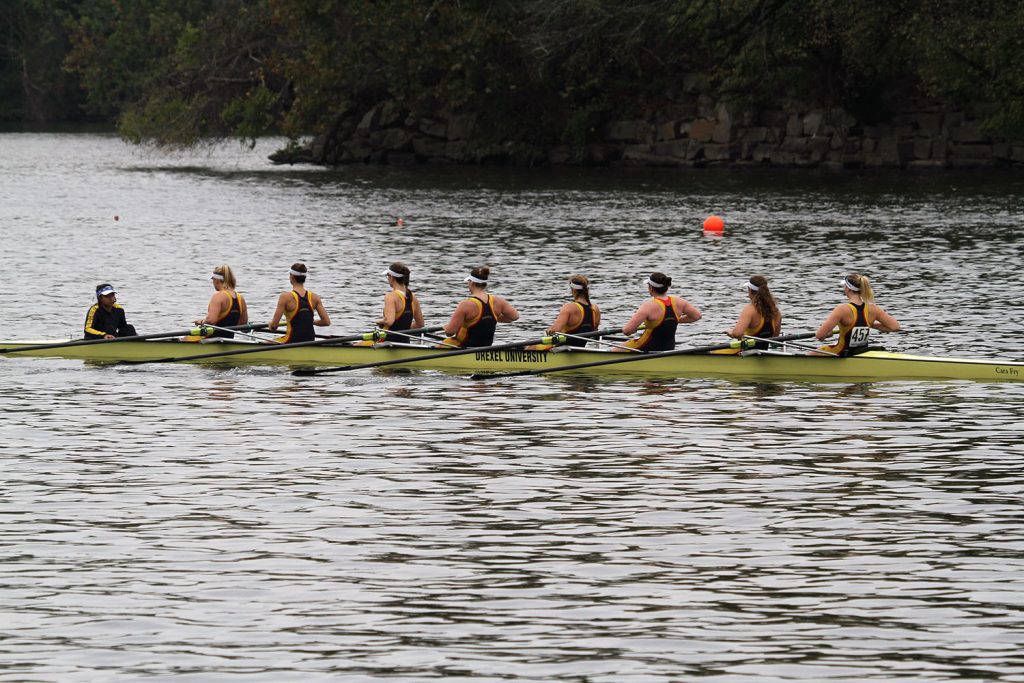 After kicking off their 2017-18 campaign in dominant fashion, the Drexel University men's and women's crew teams returned to the familiar waters of the Schuylkill River to take part in the Navy Day Regatta. Held Oct. 14, the teams looked to continue their strong performances in races against the Naval Academy, Temple University, the University of Pennsylvania, George Washington University, Saint Joseph's University, the University of Delaware and others.
Unlike traditional regattas, the Navy Day was performed in time trial fashion, with each boat racing essentially individually to achieve the best time in the field. As has often been the case with both the men's and women's teams, they simply seem to go out and perform regardless of context or format. This time, it was to the tune of top-five finishes in each of the six races in which they were entered.
Men's and women's freshman eights achieved third and second place, respectively. Meanwhile, the men's second varsity eight, aboard the Sandra Lee Sheller II, took third, just over two seconds behind the Navy B and A boats who took first and second, respectively. The top women's second varsity eight came in second behind UPenn, posting a time of 14:22.71.
The men's varsity eight also was just edged out by a Navy team by a gap of under two seconds. They took to the Lois Krall II to post a time of 12:11.66. On the women's side, a solid time of 14:13.75 resulted in a fourth place finish.
The Dragons head north to take part in the Head of the Charles Regatta Oct. 21-22 in Boston. Look for the men's and women's sides to continue their impressive performances before returning home to compete in the Head of the Schuylkill Regatta Oct. 28.