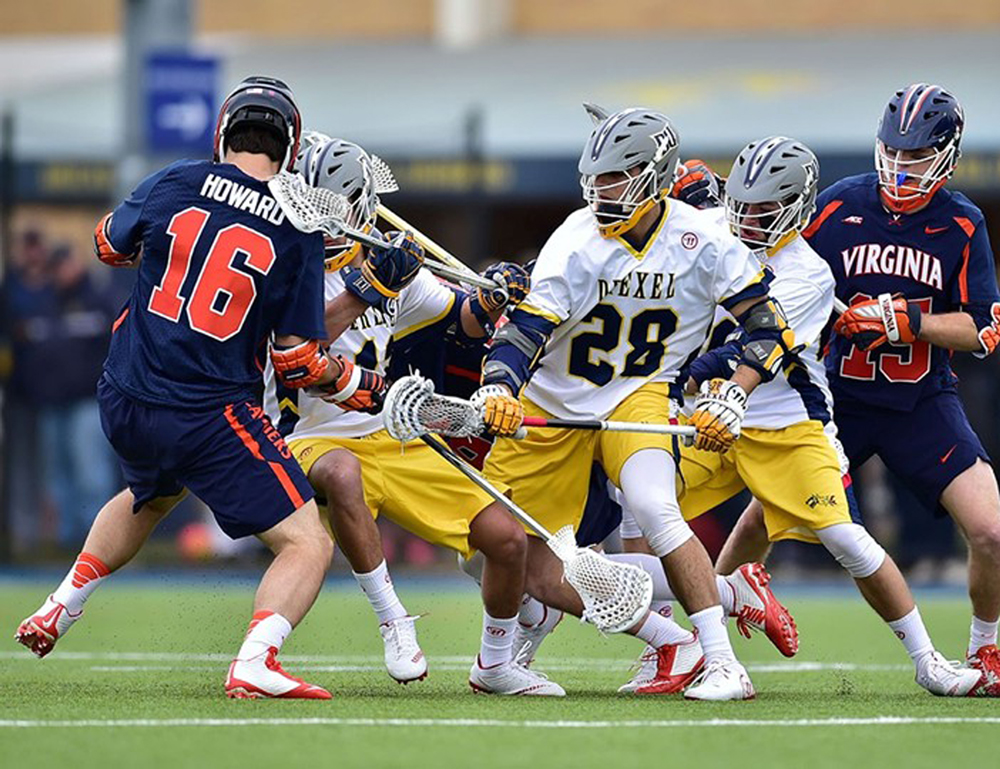 The Drexel University men's lacrosse team fell to the Marist College Red Foxes in Poughkeepsie, New York March 4. This is the Dragons' fourth straight loss of the season.
In the first quarter, the Dragons scored the first two goals, one each from seniors Robert Frazee and Cole Shafer, to lead the Red Foxes 2-0. In the last four minutes of the first quarter, the Red Foxes came back to tie the game 2-2 leading into the next period. This looked like another solid matchup for the Dragons.
The first seven minutes of the second quarter was back and forth between ground ball pick-ups and turnovers from both teams. With 7:41 to play, Marist junior Gannon Morrison scored a goal for the Red Foxes to lead 3-2. Shafer quickly responded just 10 seconds later finding the back of the net unassisted. Marist scored two more goals to lead 5-3 going into the third quarter.
Into the third quarter, the Red Foxes continued on a 4-0 scoring run to leave the Dragons trailing by four. A 3-0  run in response from the Dragons left them only trailing by one with 3:00 left to play. These goals were scored by freshman Reid Bowering, freshman Chris McLallen off of a Shafer assist and  Frazee assisted by junior Jacob O'Donnell. The Red Foxes led 8-6 going into the last quarter.
The only shot for the Dragons in the last quarter came from Frazee just 1:25 into the frame. The Red Foxes dominated with a 3-0 scoring run to take home the 11-7 win
Shafer and Frazee both had hat tricks in the matchup. Frazee also had an assist to tally four points for the game.
The Dragons have two games this upcoming week starting with hosting the Bryant University Bulldogs March 10 at Vidas Field at 5 p.m. They will host the Saint Joseph's University Hawks March 12 at 1 p.m. Last year, the men's lacrosse team beat both Bryant and Saint Joe's. With their record now 0-4, it's time for the Dragons to bring home a win.