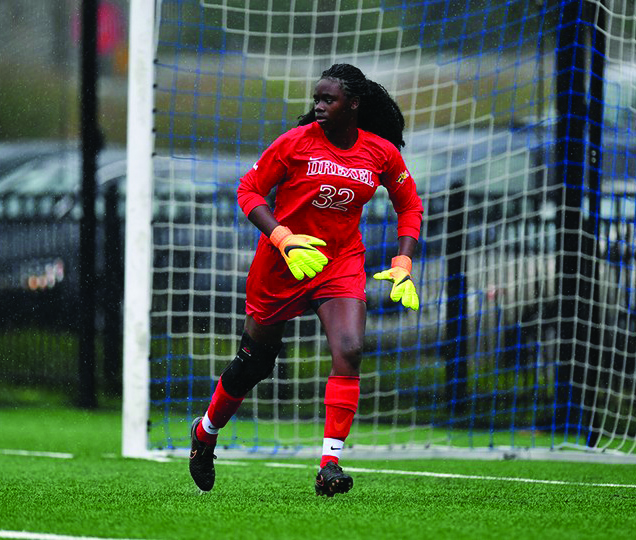 The Drexel University women's soccer team tied with the University of Pennsylvania Quakers Sept. 18 after 110 minutes of play. The University City rivals battled through double overtime at Rhodes Field.
Throughout regulation, Drexel and Penn were evenly matched. Drexel registered 10 shots while Penn had nine.
The Dragons had their best chance at scoring with seven minutes left in regular time. Vanessa Kara and Madison Dunn combined for three shots in a rapid fire against the Quaker goalie Kitty Qu and defense in a span of under a minute. Penn's defense blocked the first two shots and Qu saved the third effort, a shot from Dunn.
Within the first minute of the first overtime period, Penn's Sasha Stephens fired a shot that hit the crossbar coming very close to scoring.
In the second overtime, the Dragons got another chance to win the game. In the final minute of play, Kara directed two strong shots on goal. The first shot went off the crossbar and the second shot was recovered by Qu.
The Dragons and Quakers both had 12 shots throughout the game. Drexel goalkeeper Christiana Ogunsami had seven saves in the draw, while Penn's Qu had six. The shutout is Ogunsami's fourth of the season.
With the draw, the Dragons record moved to 4-4-1 on the season, while the tie made the Quakers 4-1-1.
Drexel will return to Vidas Field when they host the Hofstra University Pride to open Sept. 23 at 7:30 p.m. in the Colonial Athletic Conference.