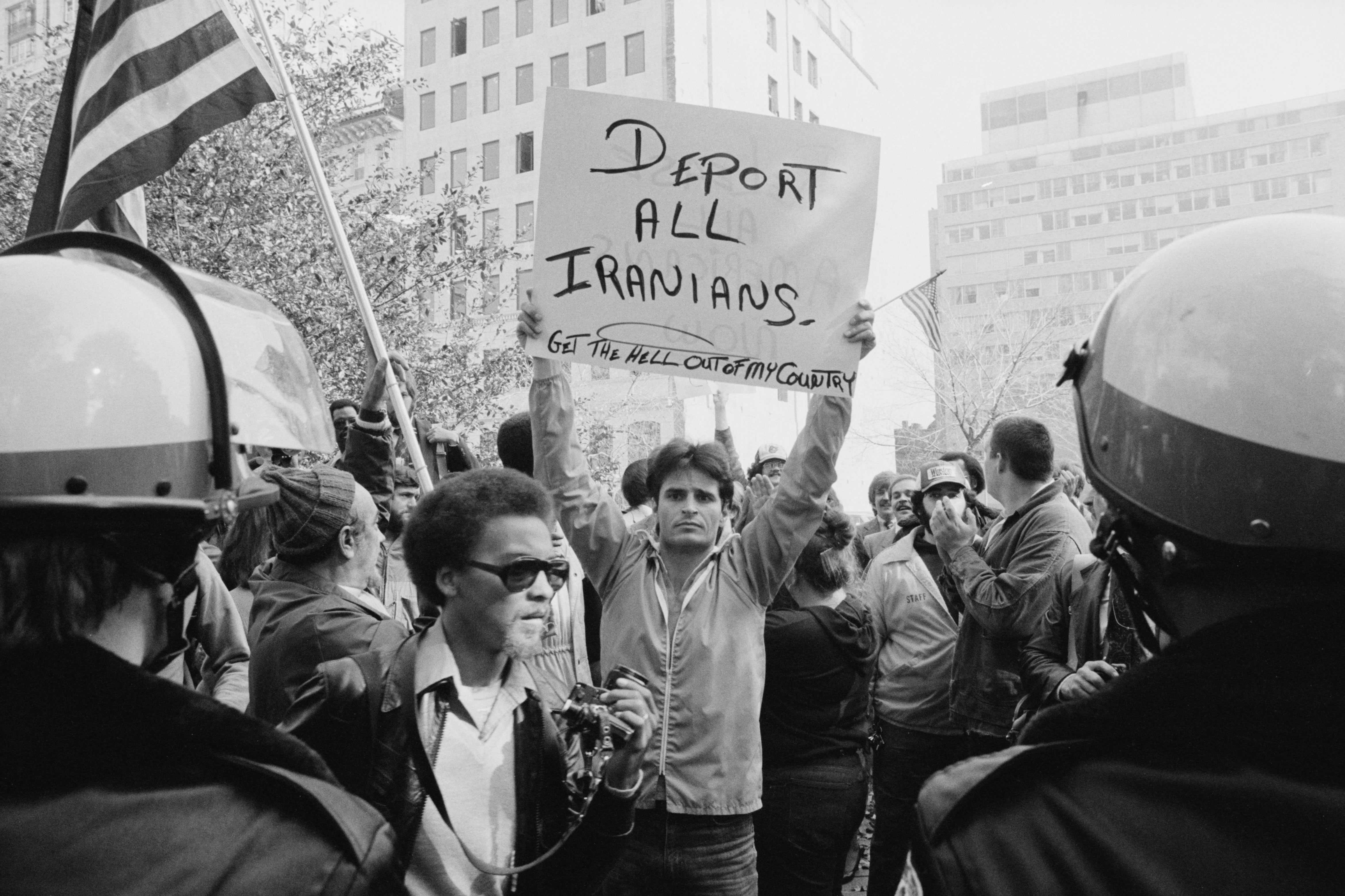 My friends and I decided to go to Miami for our spring break. We were so excited when we purchased our plane tickets that we could barely wait for the day of the journey to arrive. Finally, after much anticipation and elaborate planning for this very American experience, the day arrived. Though we were on different flights, we drove to the airport together in one car. The entire time en route, we incessantly chatted about all the fun we would have. When my friends' plane departed roughly 30 minutes before mine, I was a bit envious. They were going to get to warm and sunny Miami before I got there. So, when I called my friends after I landed in Miami airport after a three-hour flight, I was surprised when one of them told me in an angry tone that they were going to be late. When I asked him for the reason, he told me he'd explain later and ended the call.
Six hours later when my friends finally arrived, I sat them down and one of them explained what happened. He told me that when the plane was on the runway and ready to take off, the pilot spoke on the radio and said there was a problem and that we had to go back to the gate. My friend thought that was strange but didn't think much of it. When the plane returned to the gate, a sky marshal (a role in charge of countering terrorists on commercial flights) stood up and called my friend by his last name, and asked him to go with him. Naturally the rest of the group stood up to ask if there was a problem. The marshal asked if they knew this person, and when my friends said they did, he pulled them off the plane as well. When they got off, there were police officers, dogs, and the FBI waiting for them. They started to interrogate them, and then they moved them to another room in the airport.
My friend later said to me, "The looks they gave us were terrible. People looked at us with disgust and anger as if they knew what was happening." Clearly, the people were simply stereotyping; not all of them, of course, but a good sum were. Brown skin? Check. Beard? Check. Being pulled by the FBI? Check. They are probably terrorists.
I think it should be obvious by now that my friends and I are Muslim.   
After a good two hours of interrogation, my friend asked the detective, "Why are you doing this? What did we do wrong?" And the answer, ladies and gentlemen? "You were speaking in a different language, and the other passengers got scared." Please keep in mind that the distance between the closest pair of my friends was four seats. They were not talking; they were texting, voice chatting and occasionally gigging. Is that wrong? But, even if they were speaking, is it wrong to be speaking with people from your own country in your own language?  
How would you feel if you were taken out of your seat and interrogated for hours, missed your plane with no apology or compensation offered simply because you spoke your native language?
We get it. People are scared, but does that merit the stereotyping, and the callous behavior directed towards Arabs and Muslims in general? Unfortunately, hostile treatment on a plane isn't the only kind of discrimination that Muslim students are experiencing.   
Let's look at the situation in Idaho, for instance. Many members of the community of Pocatello surrounding Idaho State University reacted badly to the arrival of 1200 Middle Eastern students who were enrolled there. The way Muslim students are being treated is unimaginable. They've received anti-Muslim letters, DVDs, and even signs left on the students' cars and doors. It escalated last month to a frightening level with burglaries and people standing in front of students' apartment doors and looking at them through their windows in an eerie manner. The police would do nothing to help them. The response to one incident was: "He's just drunk and probably got lost on his way home." Really? Then, why did this man have three guys behind him waiting for… something? What was their intention? Students are afraid to attend school, fearing for their safety. The situation is truly disturbing.  
We've come from Saudi Arabia and Kuwait to study in different cities in the United States and get a quality education, academic as well as cultural. Believe me when I tell you that we genuinely came here to learn — learn English, learn more about the Western culture, understand it, appreciate it and bring positive experiences with us when we return home, in addition to a diploma. Fortunately, not all of our experiences are bad. In fact, many of us in Philadelphia have had positive experiences. But, even a lot of positive experiences can't diminish the shock, hurt, embarrassment and humiliation that results from incidences like the one I've described. Isn't there another way to handle the concerns of passengers on a plane and people in a mostly homogeneous town and, at the same time, honor the right of people to respect and consideration? Perhaps if we could remember the Golden Rule: "Do Unto Others as You Would Have Others Do Unto You" and use it as a guide for our behavior, we would all contribute to a more harmonious existence.