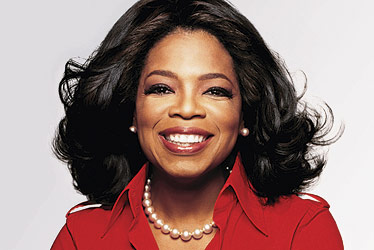 When it was announced that television personality, businesswoman and philanthropist Oprah Winfrey would be the recipient of the 2018 Cecil B. DeMille Award at the 75th Annual Golden Globes, no one could have possibly guessed the repercussions.
In the middle of a (quite frankly) dull and predictable ceremony, Oprah managed to steal the show with one of the most inspirational, unifying and honest speeches in the history of the Golden Globes. And, be honest, were any of us expecting the speech to go any other way?
It seems that every goal Oprah has reached for, Oprah has achieved. She went from having absolutely nothing to becoming the richest African-American woman of all time and, arguably, the most powerful person in the entertainment industry through her critically acclaimed "Oprah Winfrey Show," as well as "O Magazine" and the Oprah Winfrey Network). Most of all, she is an inspiration to millions of people around the world.
Within 12 hours of giving that speech, rumors began to swirl: would Oprah run as a Democratic candidate in the 2020 presidential election?
These rumors seemed to be confirmed when sources close to the media mogul said that Oprah was "actively thinking" about running for president.
Now, I'll be perfectly honest, I was very excited by this news. After all, Oprah is known as one of the kindest people in the world, someone who has been the champion of so many issues long before they became popular, such as LGBT rights (even inviting Ellen DeGeneres onto her show soon after her coming out as lesbian in 1997), sexual abuse and body image.
Plus, her knowledge of politics is quite extensive, as seen with her endorsement of former President Obama long before he became the legend he is today.
However, despite these positive attributes, I must question whether Oprah as a candidate would be a good idea.
Sure, she may be articulate, a strong businessperson, increasingly passionate, amazingly popular, and very knowledgeable of what it is like to be both rich and poor; all things that are good assets to have in order to become a successful president. However, there is one thing that she lacks that other candidates would have on her and could use against her: political experience.
After all, we constantly hear on the news that celebrities should not run for president, as demonstrated by Donald Trump, the man who took advantage of his fame to win the election. Like Oprah, Trump was articulate, able to spread his message clearly to every American, even using his business sense and charisma. There may be differences between the two, with Oprah being so much more honest than the 45th president. However, there really isn't much difference between the two of them in the other meaningful categories.
She's to the Democrats what Trump was to the Republicans last year: an outsider with no political experience who is ready to shake up the system. Even putting her character into consideration, that is still a very dangerous and risky move by the Democratic Party, which is still rebuilding itself after the loss in 2016. Now, that doesn't mean that Oprah shouldn't run on a ticket.
Oprah could very well be a good candidate for president once she gains the experience necessary to be in office. If anything, she would be a great candidate for the vice presidency, for it does not take as much experience to be the vice president as it does the president. From that position, she will have enough say that she can really change things for the better, but not too much power or potential create a catastrophic situation in the United States.
Either way, the 2020 election will be a very interesting one, since you'll get a chance to get Trump out, and you'll get a chance to get Trump out, and you'll get a chance to get Trump out, everybody will get a chance to get Trump out!